Upward Pressure In Metals & Mining ETF
XME (S&P Metals and Mining ETF) indeed is pushing up towards a challenge of a 7-month resistance zone from 47.25 to 48.25, which if taken out and sustained, will trigger new buy signals that project into the 55 to 58 target zone. 
The most salient factor shown on my attached Daily Chart is the convergence of ALL of my trading and trending MAs (10,17,50, 100, 200) in the 43.20-43.80 area. Today's near 4% upside pop thrust from the MA cluster area, which is a VERY BULLISH omen and set up that argues strongly for upside continuation that confronts the 7-month resistance plateau.
Wasn't it the Goldman Sachs Commodity Analyst who said yesterday that every item produced in the industrial metals arena is in short supply, and users just can't enough of these materials? The Big Picture set up in XME is beginning to mirror the real industrial metals economy and upward pressure on pricing... Last is 46.18...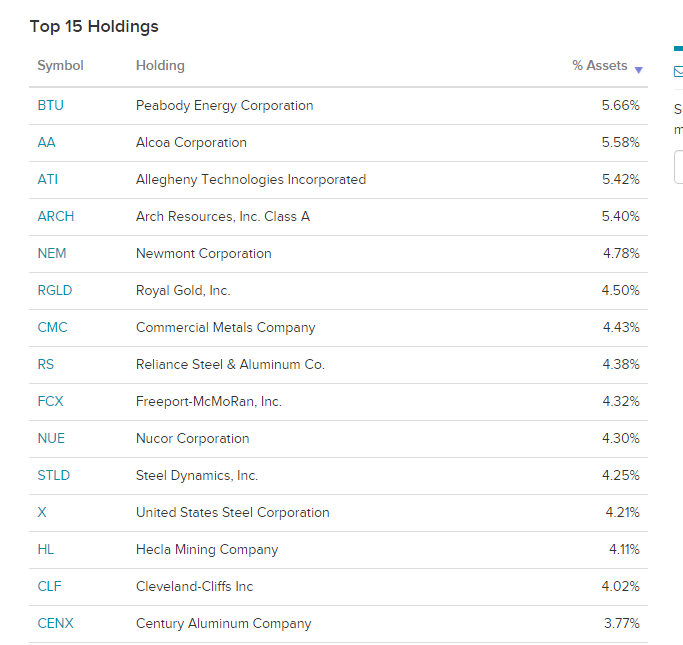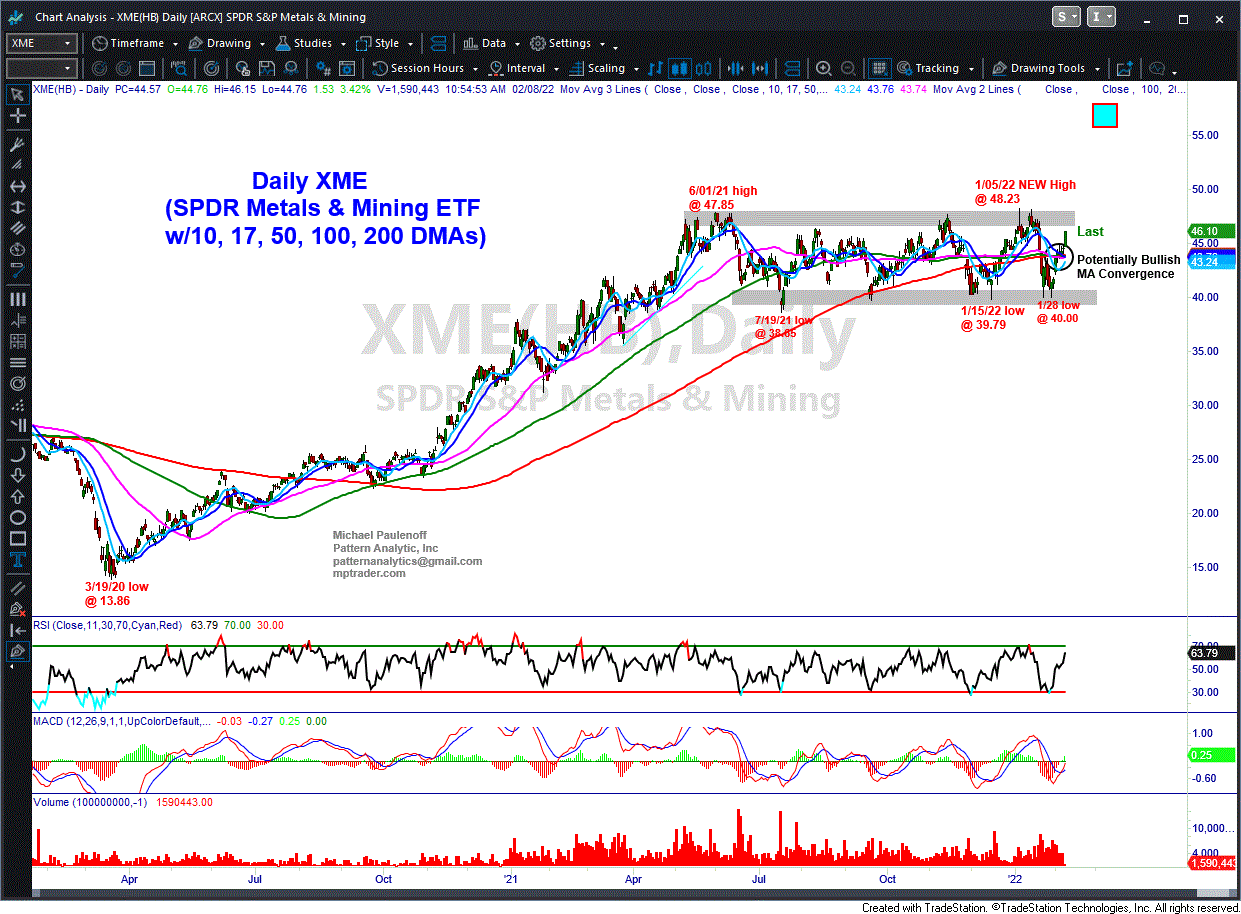 2 08 XME Daily GIF