WLL Follows the Strength in Oil Ahead of Earnings
The last time we discussed WLL here was March 23rd, when it was trading at 34.12. Today it is trading at 34.91 as the very bullish accumulation pattern continues to squeeze higher, through a 12 month resistance zone that has unleashed nearest term upside targets in the vicinity of 40 (satisfied) and then at 44-45.
The BIG Picture of WLL supports targets all the way up to 52-56, but let's be aware that the company reports earnings on April 30th, which could EITHER trigger a sell-the-news profit-taking scenario, OR actually represent a new, bullish catalyst that provides justification for acute upside continuation the 44-45 area directly.
Be that as it may, any weakness in WLL should find powerful support from 36 down to 34.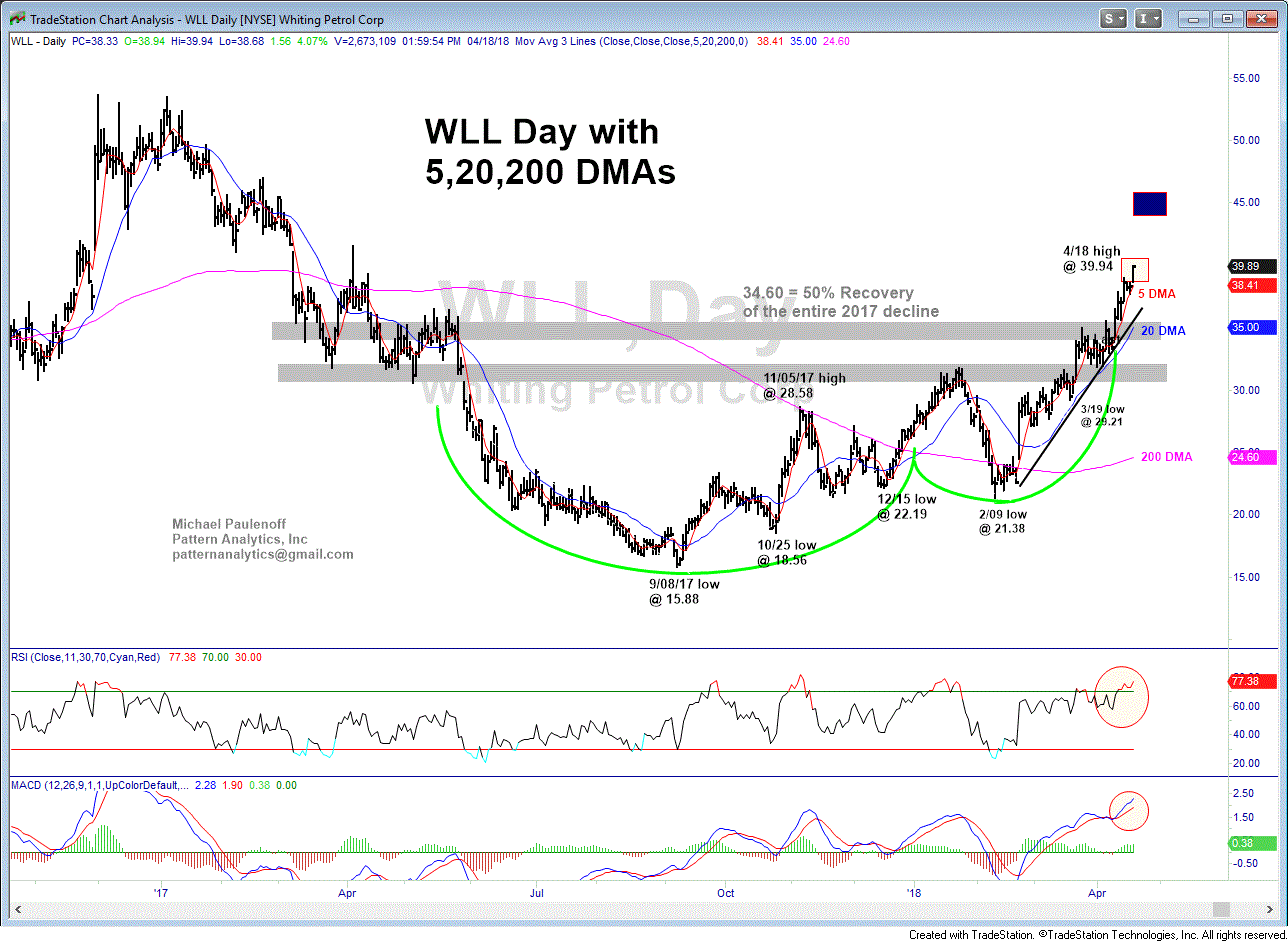 4 18 18 WLL Day GIF