What Next After SPY Retraces Jan Upmove?
Mission accomplished! SPY has completed its round trip from the low at 266.64 on the last trading day of 2017 to a near-vertical new all time high at 286.63 on Jan. 26th, to a corrective low today at 263.31!
SPY has retraced the entire 7,5% vertical January upmove (in just 6 sessions), in a classic vicious correction.
Now what? Volatility is here to stay for starters. Secondly, key support resides between 262 and 267, which represents the pivot low on the last day of 2017 into the major support line off of the Nov. 2016 (election) low. As long as that zone 262-267 remains viable support, we should look for corrective bottoming in the hours ahead.
However, if 262-267 is violated and sustains, then well... welcome to the prospect of a 20%-30% bear phase.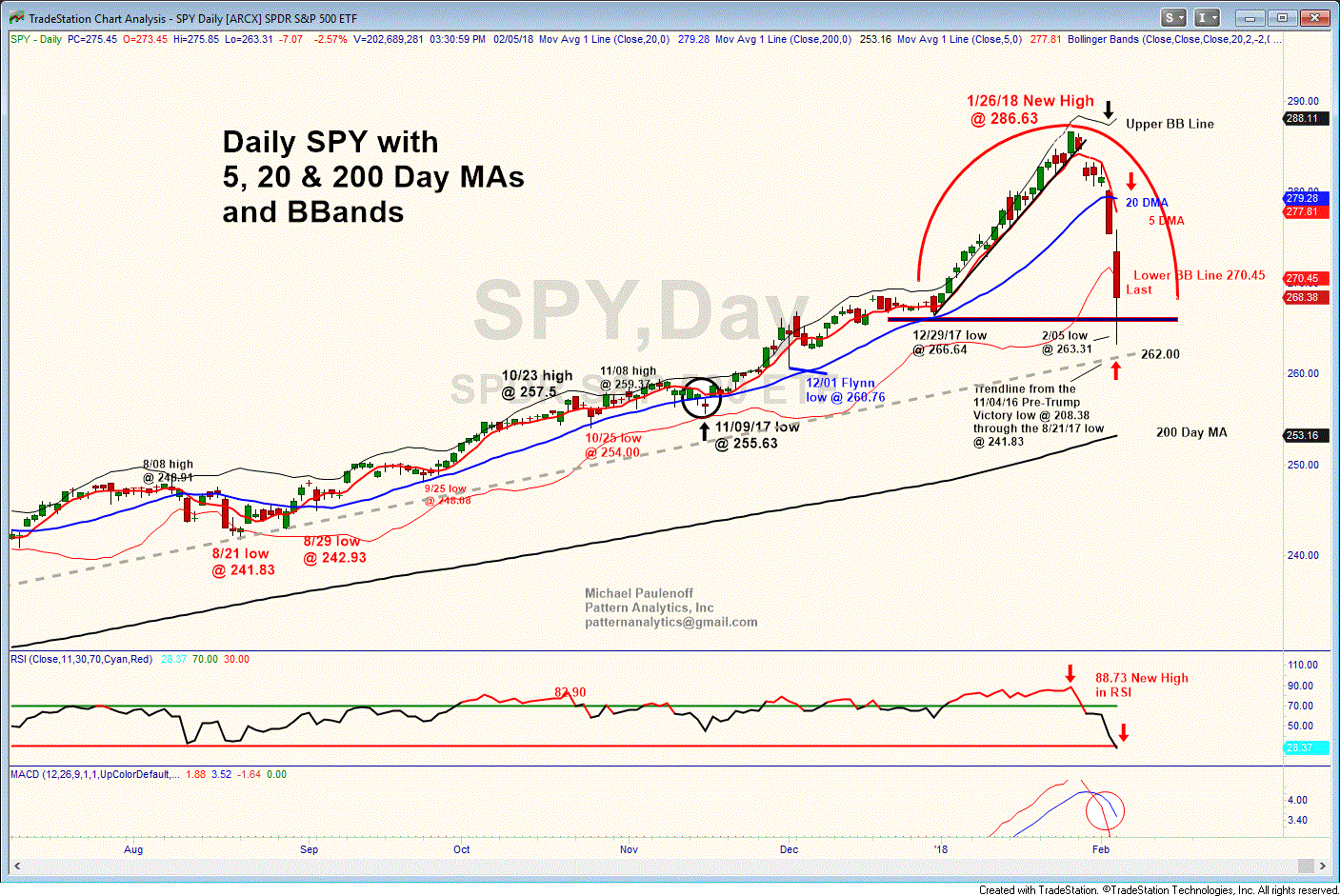 2 05 18 SPY Day bbnds 330