Where's the Oversold Bounce in TWTR?
TWTR-- another one of the walking wounded, and at a 35% dismantling from its June high at 47.79 to its July (7/30) low at 31.06, we have to wonder if it has been mortally damaged at this point. After all, TWTR is 35% off of its high, is extremely oversold, and is sitting on its up-sloping 200 DMA, yet it still is unable to mount any sort strong recovery rally action... so far.
This is very disconcerting to me, and makes me wonder it TWTR has unfinished business to the downside that breaks the 200 DMA, now at 30.30, in route to lower target zone at 28.00 down to 27.00 prior to the anticipated sharp recovery bounce?
Perhaps its sympathetic reaction to AAPL earnings will provide us with some additional directional clues later today?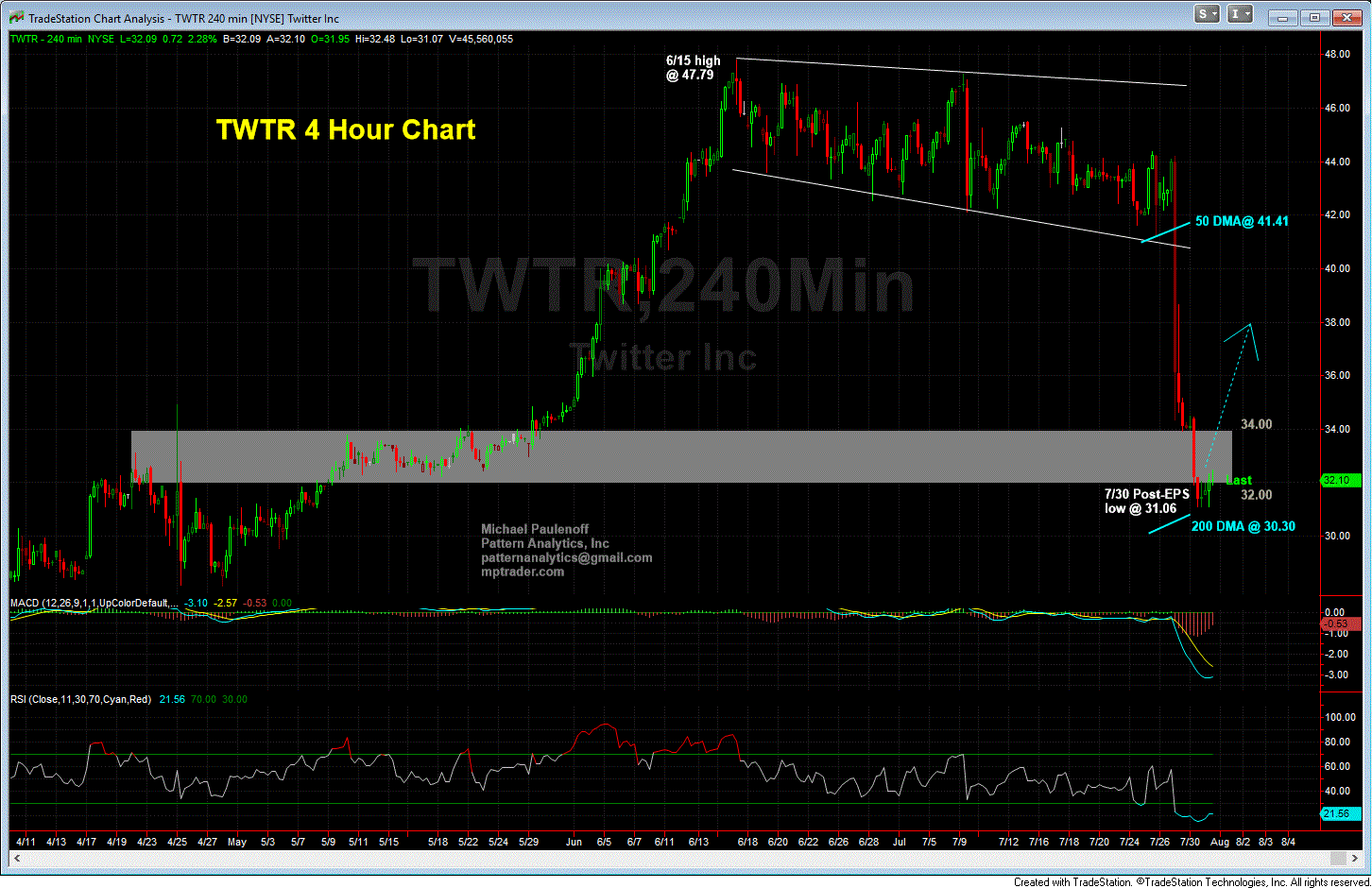 7 31 18 TWTR 2 GIF