Will The Apple Event Lead The Market Back to the Upside? Not Likely
ES-- Heading into the afternoon session (and the AAPL Event), the distance between the demarcation lines of near term support and resistance in ES have narrowed from 2790 to 2825 to 2790 and 2819 (see attached chart). Whichever boundary is taken out and sustained will trigger directional potential of 20 points, initially.
My bias is to the downside largely because 2819 to 2825 represents a two week resistance zone that stretches back to 3/13, and as such, is the "Neckline" plateau of a near term topping formation that projects into the 2760/70 target zone.
Only a sustained climb above 2819-2825 will neutralize my near term negative scenario... Last is 2800.25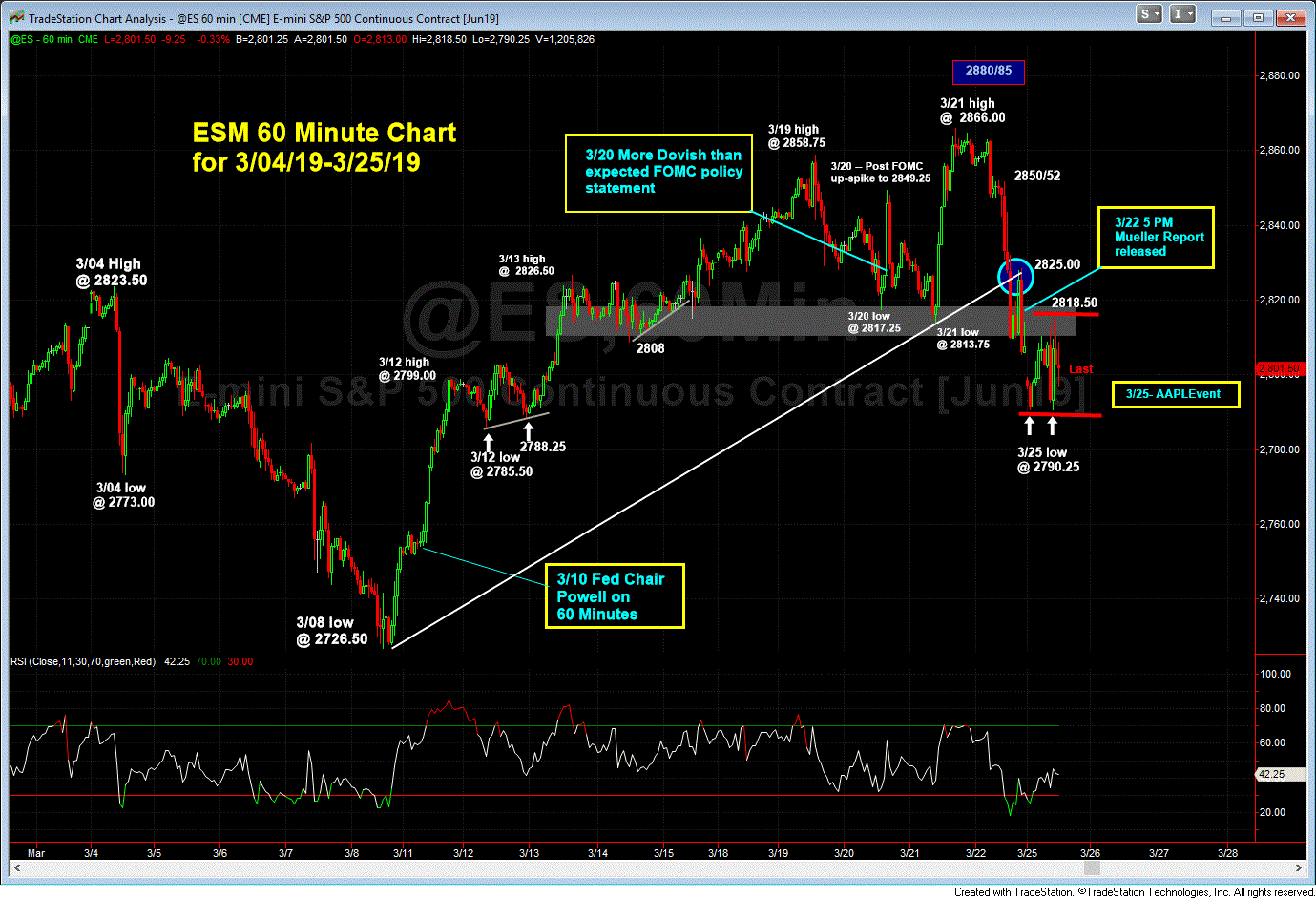 3 25 ES 1 P GIF