Will The "Bannon Reversal" Stick?
SPY-- has reversed from a reaction (corrective) low at 242.20 to an intraday high of 244.19 in response to rumors and then actual confirmation that Steve Bannon has been fired by President Trump.
Let's notice that after its upside reversal, SPY has been circling 243.50-244.00, which we see is the prior breakdown area that SPY sliced through on the downside yesterday. In other words, SPY violated BOTH its prior (North Korean) low at 243.70 AND its support line from Dec. 30, 2106 in the vicinity of 243.70 yesterday, pressed to a new corrective low at 242.20, prior to reversing up to test the breakdown zone, which is classic technical bearish action IF SPY is unable to sustain ABOVE 243.70-244.00 into the close.
From a purely technical perspective then, the time of truth is approaching in the hours directly ahead on this expiration Friday...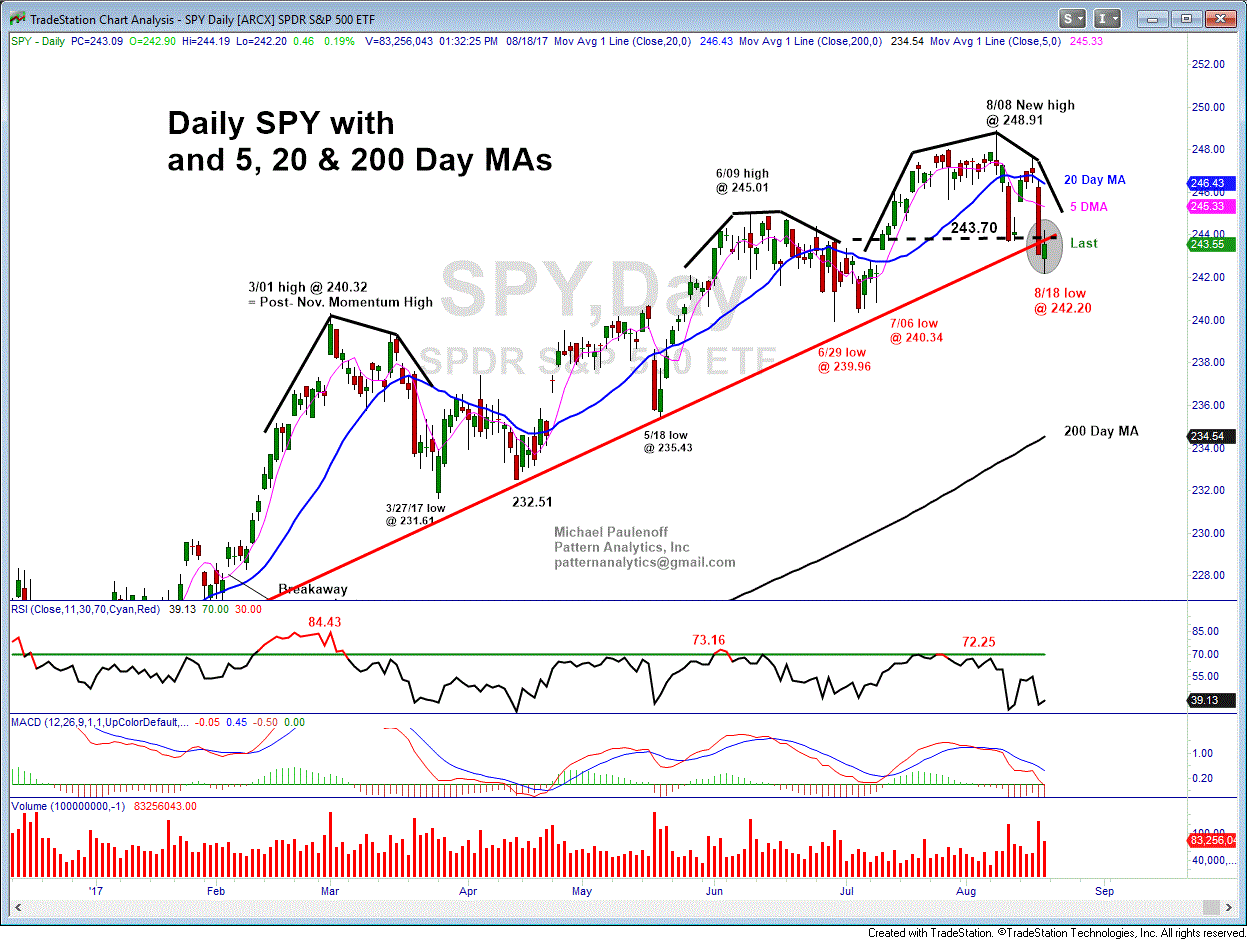 8 18 19 SPY Day 130 GIF