XLF Poised to Confirm Multi-Month Top
XLF is on the verge of confirming a multi-month top, especially if it is unable to claw its way back above heavy, consequential resistance lodged between 27.05/55.
Today's action on the daily chart so far is looking like a BIG downside breakaway down-gap occurring after a 5 month month distribution topping period. Not good...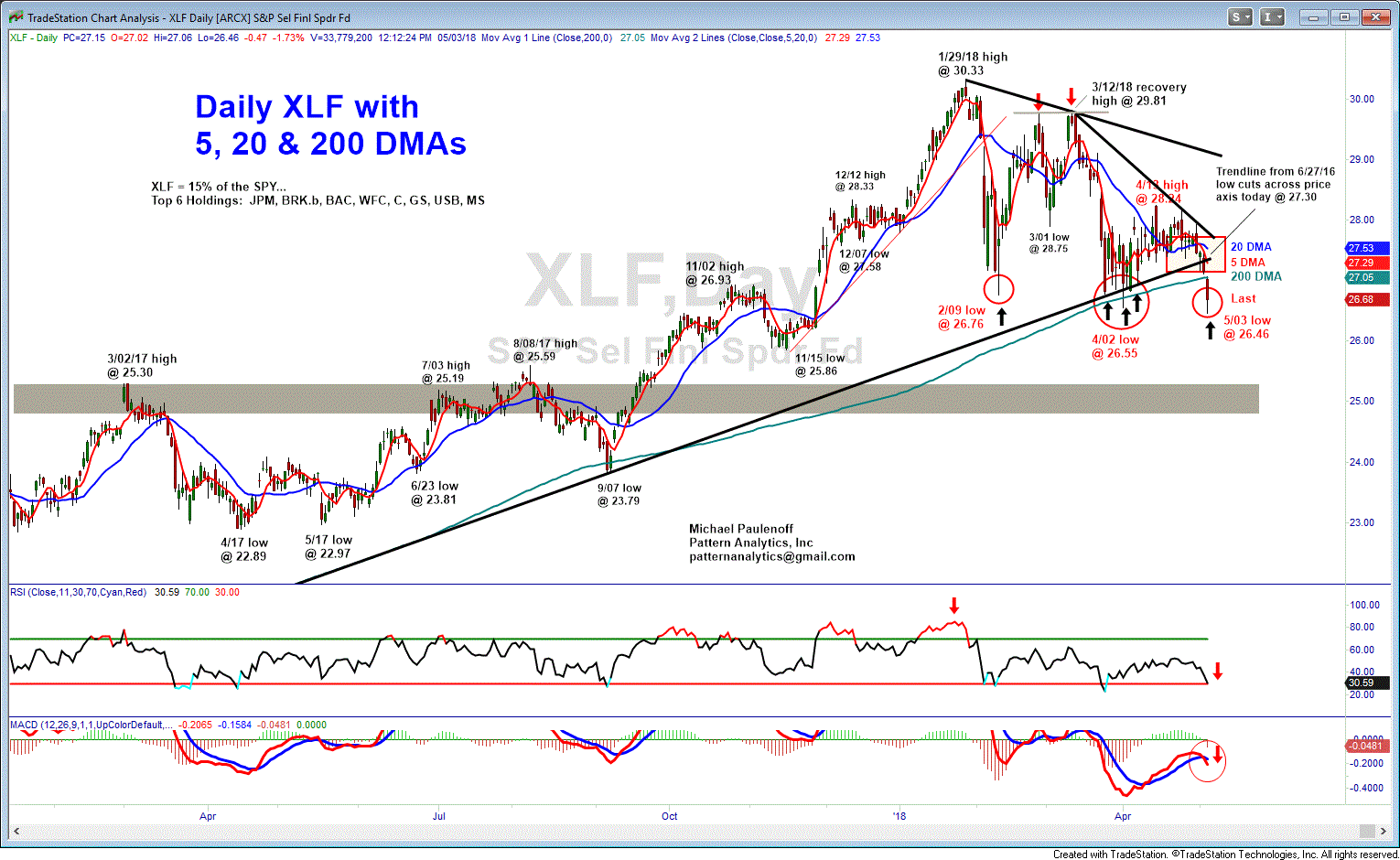 5 03 18 XLF Day GIF