XLF Technical Set Up Heading into Bank Earnings
XLF (Financial Sector SPDR ETF)-- Some notable earnings due out tomorrow morning before the open-- JPM, C, WFC, PNC, which could make a difference for this sector, which represents about 14% of the entire S&P 500.
The attached graphic below shows that 5 of the 11 major sectors of the S&P are down for the first half of the year, and XLF is one of them, down 3.1%.
Perhaps tomorrow's results will trigger a catch-up move?
Based purely on the attached weekly chart set up, t XLF peered over the edge of support at 26.50/30 at the end of June, but managed to hold its footing and back away from the edge, but not enough to trigger any significant buy signals.
All of which brings us to tomorrow. To gain any upside traction in reaction to earnings, XLF needs to take out and close above 27.25, which will point to upside continuation that tests its Jan.- July resistance line, now in the vicinity of 27.80. Above 27.80 will begin to morph all of 2018 from a potential topping pattern into a bullish digestion period ahead of the emergence of a new upleg.
Inability of XLF to close above 27.25 will preserve the negatively-biased 2018 distribution topping formation, and as such, will leave XLF vulnerable to another loop down to test critical support at 26.50/30. MJP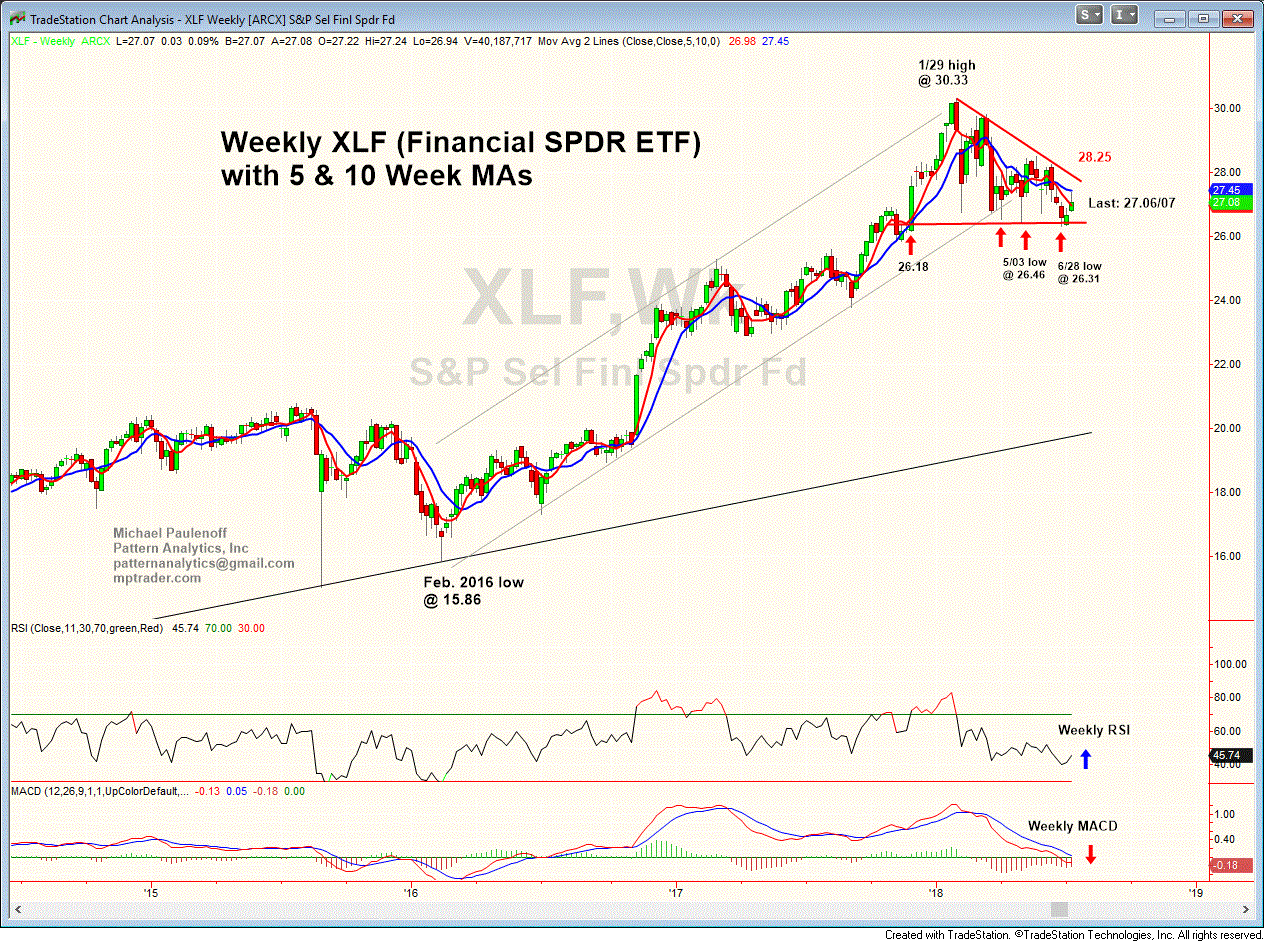 7 12 18 XLF Week GIF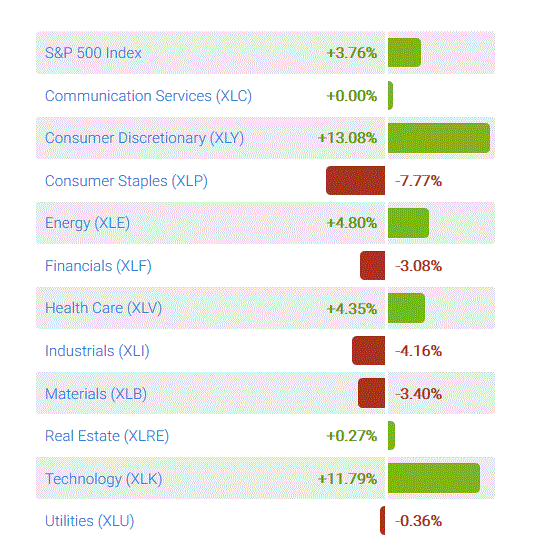 7 12 18 SPDR 6 months GIF