XME in Another Attempt to Hurdle Resistance
XME (SPDR Metals & Mining ETF)... Our Model Portfolio has been long XME at 32.27 on 9/29...
Yesterday's action was particularly interesting. After early weakness in sympathy with the overall pressure on the major indices, XME strengthened, also in sympathy with the recovery rally in the major indices, however, by the close, the Metals and Mining ETF had put in a big Key Upside Reversal Day. More significantly perhaps, is the fact that XME gapped up this morning, following-through to the upside on the heels of the Key Reversal Day.
Let's also notice that the two-day upside thrust pivoted off of the rising 20 DMA (32.49) as well as nearest trendline support off of the 9/22 low at 31.38.
Today's upmove likely derives strength from the steel sector after the STLD upgrade by KeyBanc (price target of 44), and the continuing strong performance of X, NUE, and MT.
As for XME, let's notice that today's upmove is attempting to hurdle its 8 month resistance line, which cuts across the price axis in the vicinity of 33.20. This is the third attempt to take out the resistance line since Sept. 9th. Given the juxtaposition of the rising momentum indicators, a significant breakout from the larger rounded accumulation pattern likely is already in motion.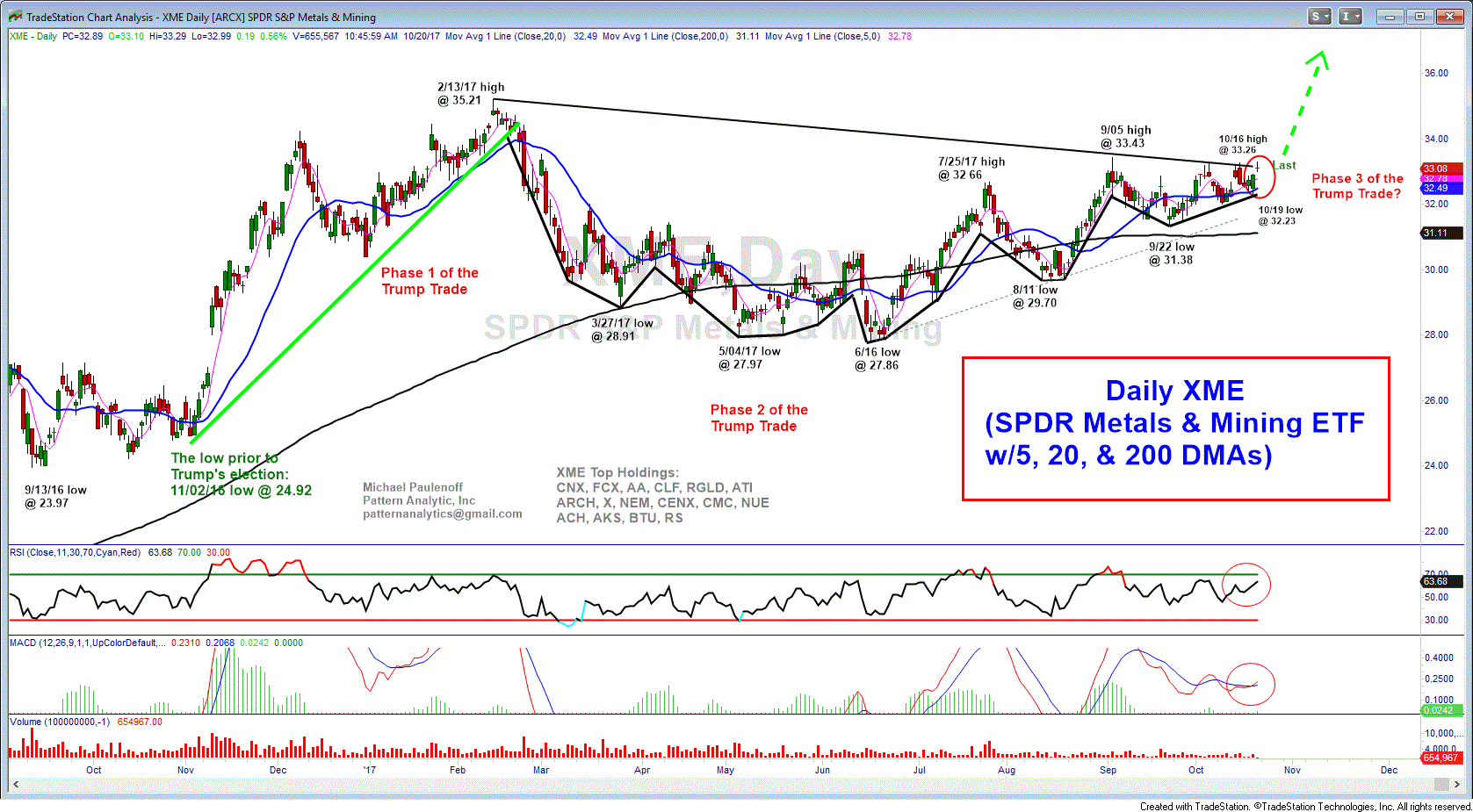 10 20 17 XME Day GIF