Yield Long-Term Chart Bullish
Fed Chair Powell described the economy in glowing terms, saying that it is much stronger than it was at any time since 2012, and even in the last couple of years.
That sentiment is hardly expressed by 10 year YIELD, which continues to circle and struggle around 3%.
That said, however, the attached chart from the historic July 2016 low at 1.32% is extremely bullish, and points higher-- unless support at 2.76% down to 2.72% is violated...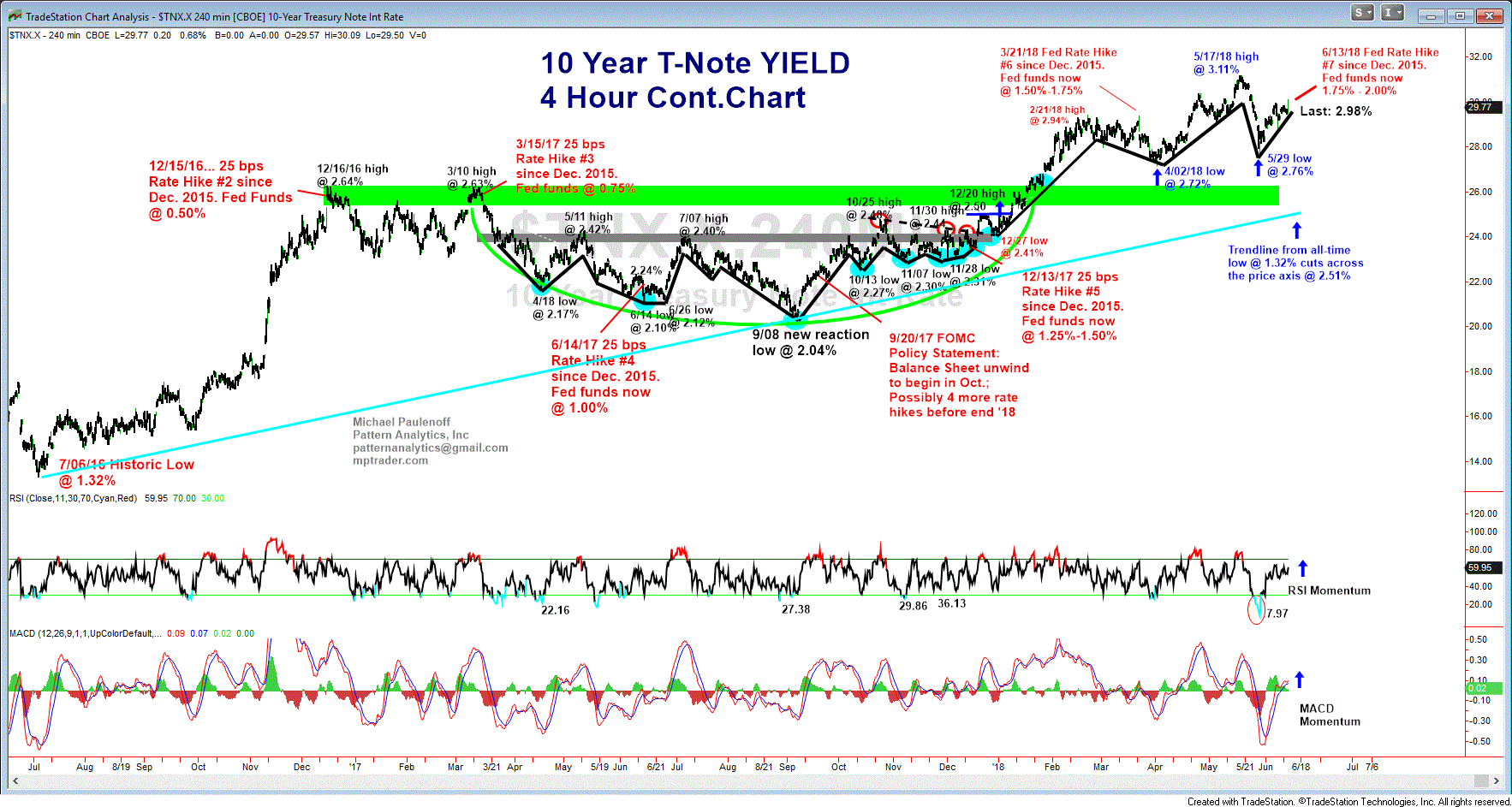 6 13 18 YIELD 320 GIF