Calling Rally in SPY
Back on the afternoon of June 30, just ahead of the long July 4th holiday weekend, Mike Paulenoff posted to the MPTrader.com Coverage List the following chart-based commentary about a forthcoming directional price move in the SPY (SPDR S&P 500 ETF Trust), which was trading at 379.38 at the time:
"From the perspective of my Hourly SPY setup, today's low at 372.56 followed by the powerful rally to an intraday high at 380.66 has the right look of the conclusion of an 'intervening pullback' that separates two significant recovery rally uplegs. The first upleg was from 362.17 on 6/17 to 393.16 (6/28). If today's upside pivot reversal initiated a secondary loop up within a larger recovery rally period, and if the forthcoming advance is equidistant to the distance traveled of the initial advance (+30.99 SPY points), then the upside target window will be in the vicinity of 400-404."
During the next five trading sessions, SPY proceeded to climb to a high of 390.64 last Friday afternoon (July 8), a full 3% above its price at the time of Mike's June 30 Coverage List post.
What now? All of the price action carved out since mid-June has the potential to thrust SPY considerably higher, but the advent of another round of quarterly earnings starting this coming week certainly will have repercussions for the 500 big cap names in SPY.
Join Mike and MPTrader members for their intraday opportunistic discussions and chart analyses of individual stocks, ETFs, macro indices, commodities, and Bitcoin as they navigate volatile market conditions heading into and during earnings season.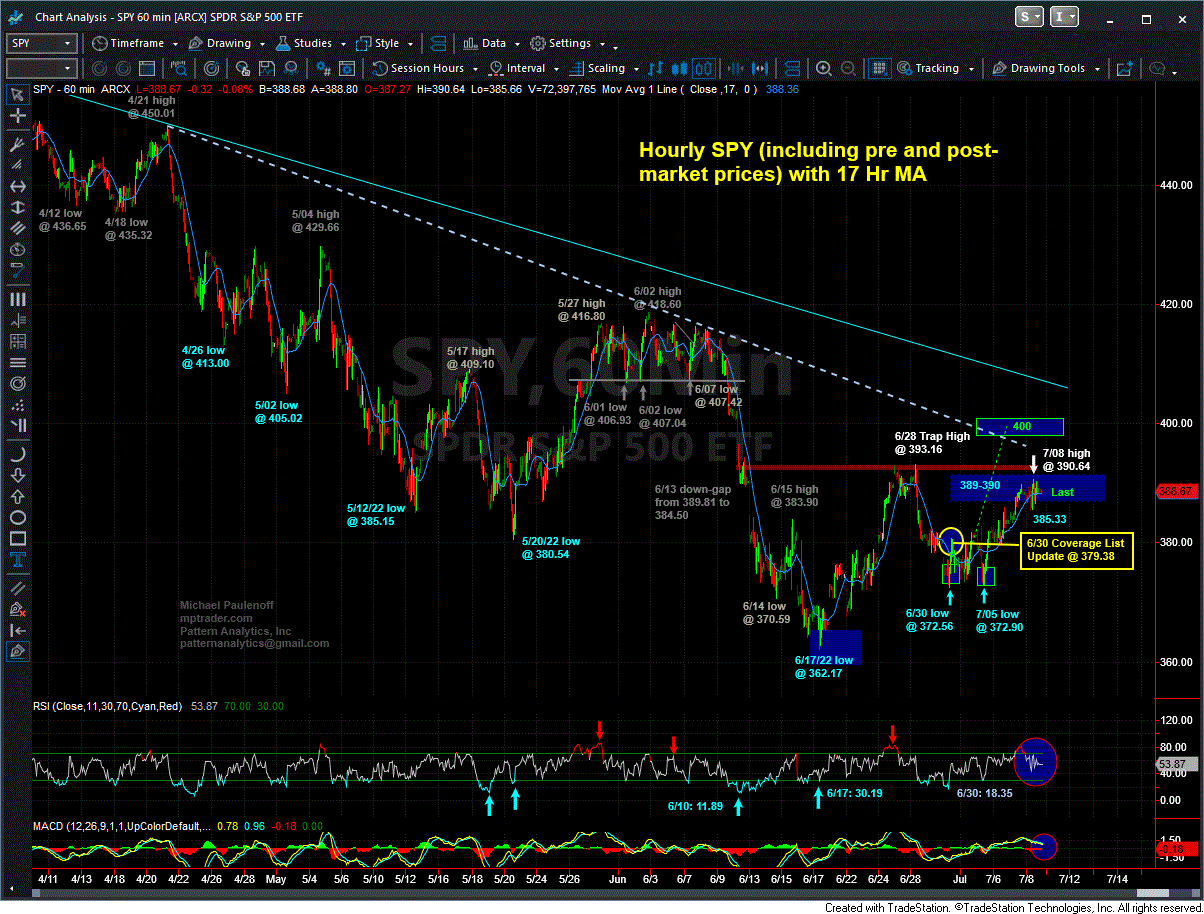 ---
More Top Calls From Mike