16 Winners of Last 20 Trades
Mike Paulenoff closed out another 9 equity trades this week, 7 of them profitable, giving him a total of 16 winners of his last 20 trades.
This week's profitable trades were in GRUB, WLL, LNG, TBT, VXX, SLW, and VXX for a cumulative gain of +118.6%. Small losses were incurred in DRV and POT for a total loss of -11.8%.
Below are charts of the VXX from both June 20, when Mike entered the trade at 14.34, and from June 24 when he exited at 16.02, before re-entering long that same day at 15.63 for a 5% day trade.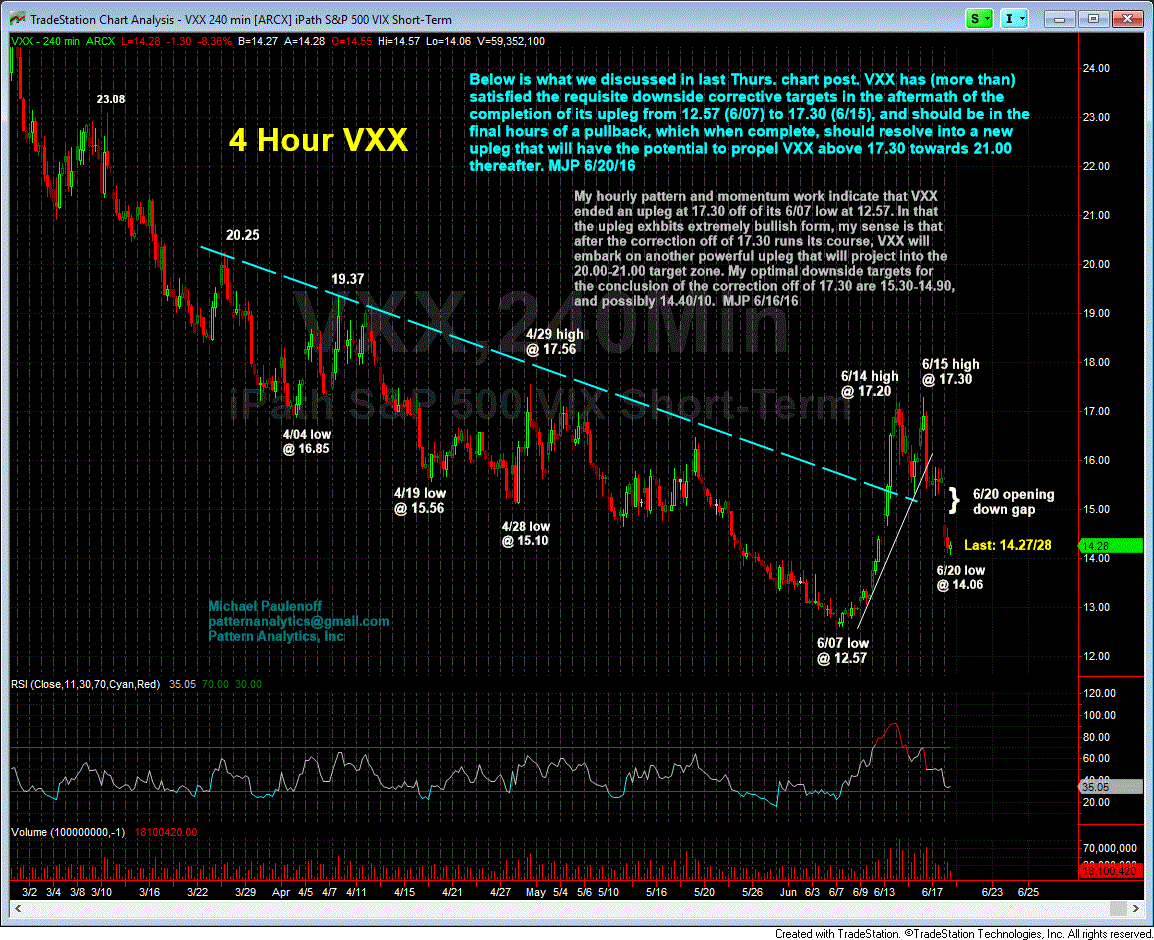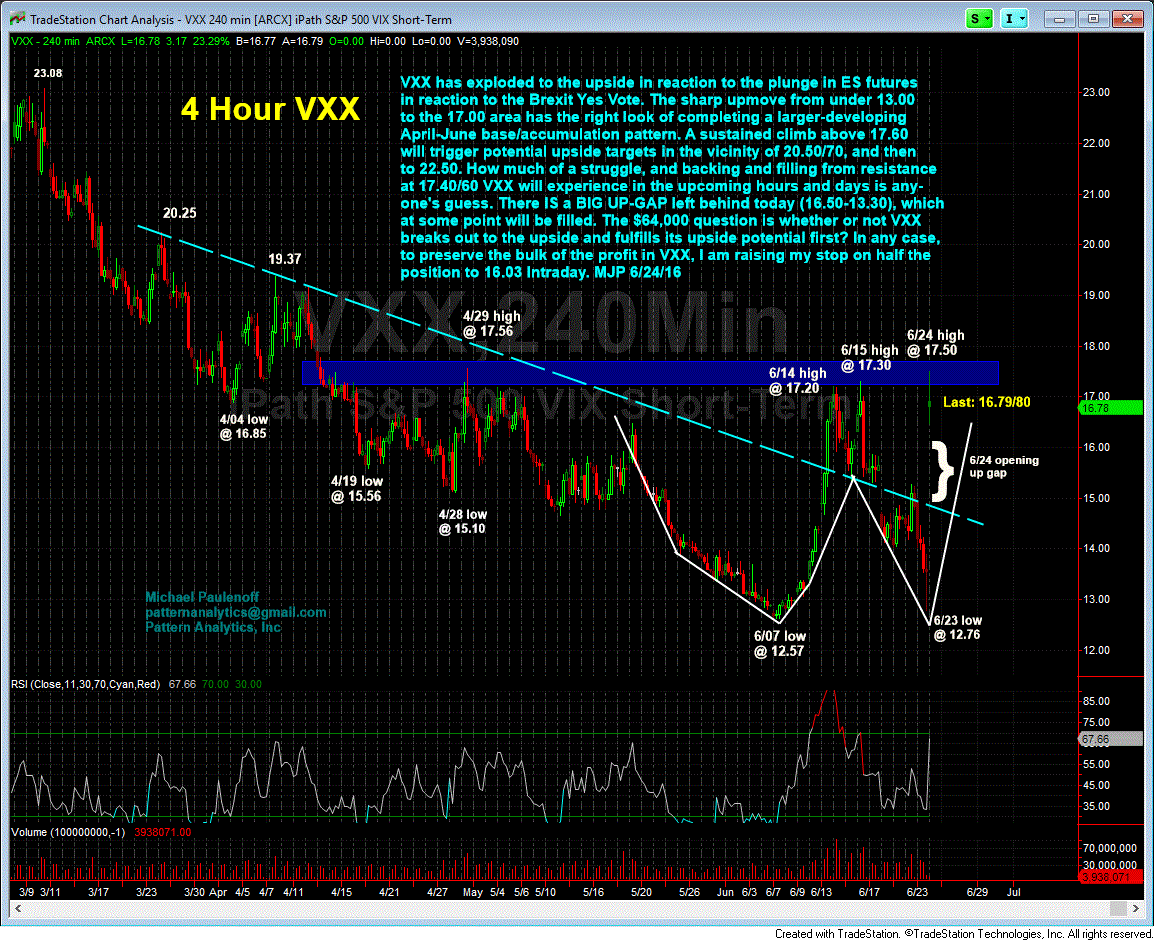 ---
More Top Calls From Mike