2 Winning USO Options Trades
Mike's call of the week was in the USO, where he posted strong returns from two options positions.
The first was from his April 29 entry in the USO May 13, $11 Put at $0.29. He exited that on May 4 at $0.41 for a gain of 41%.
The second was his May 4 entry of the USO May 6, $11 Call at $0.08. Mike exited on May 5 at $0.23 for a gain of 188%.
See his chart from April 29 accompanying the put position, and a second chart for the call position was posted on May 5.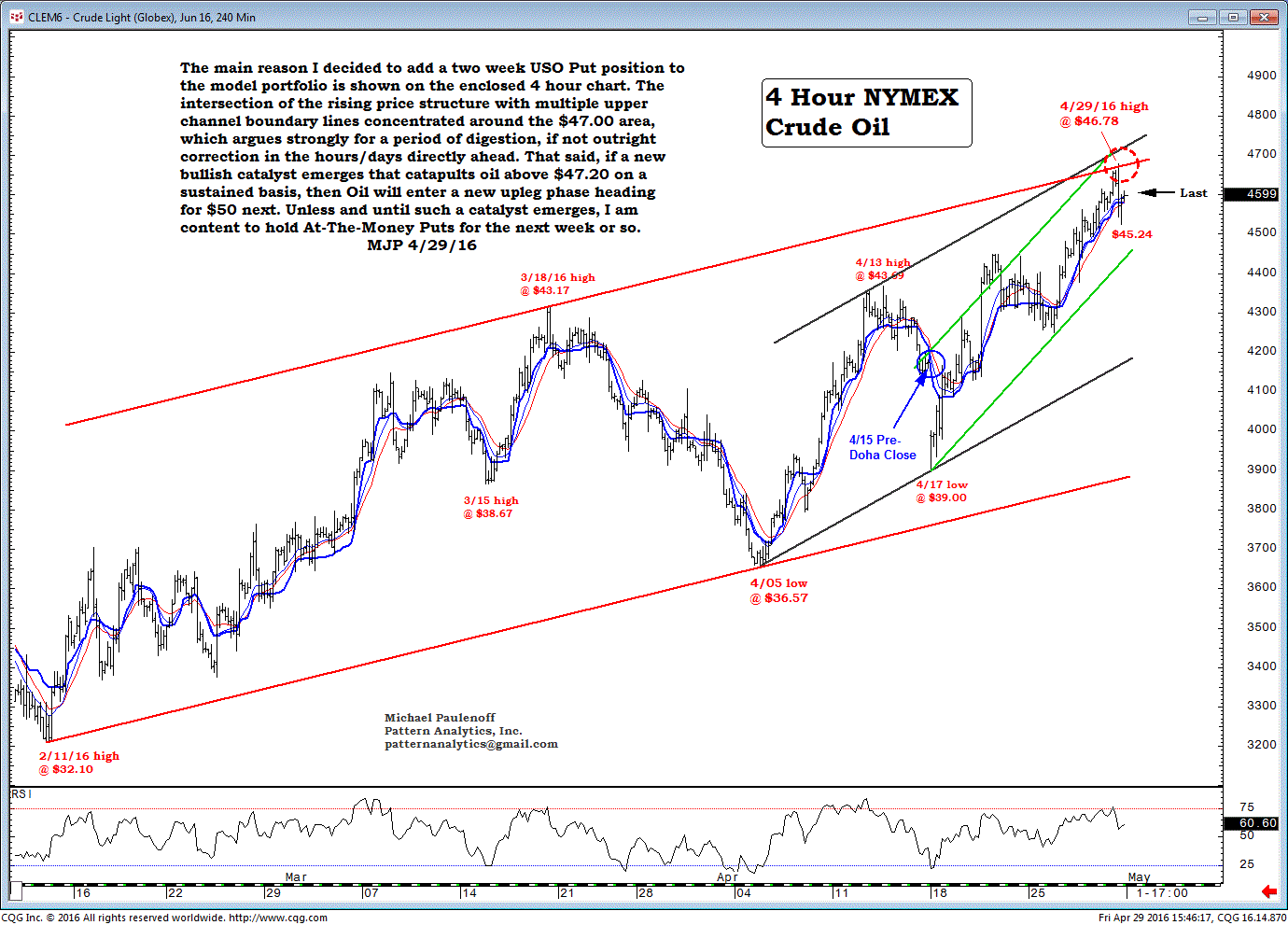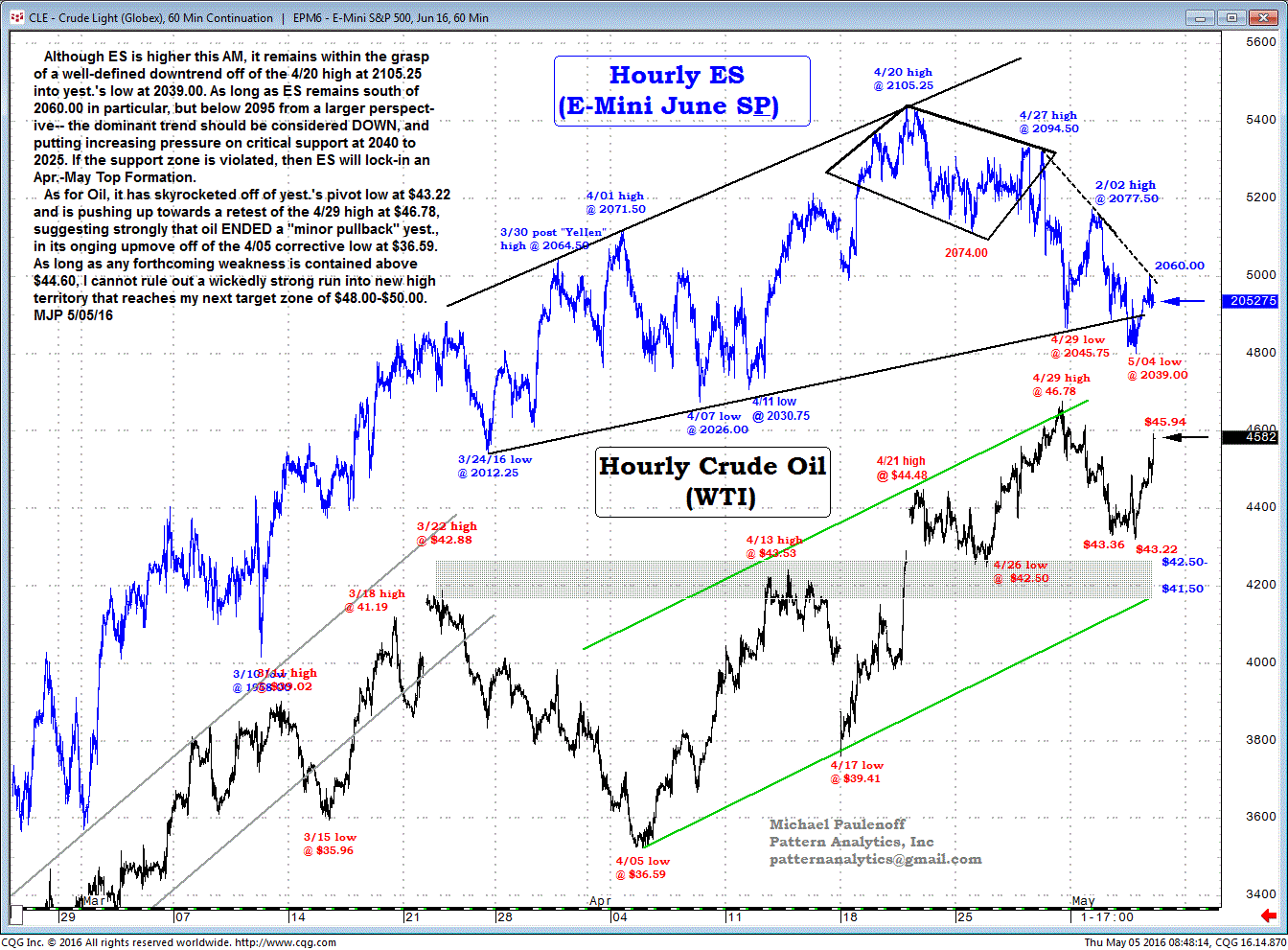 ---
More Top Calls From Mike