60% Total Returns in 2 Weeks
The last several weeks have featured several outstanding trades of 28.7% (CLF) and 30.5% (NUGT), with a third trade of 7.8% (CSCO). On the downside were trades of just -4.1% (VXX) and -2.1% (UNG).
The result was a total of return of more than 60% from just 5 trades.
Below is a chart of how Mike saw CSCO setting up when he entered on February 2, and a table of these recent trades.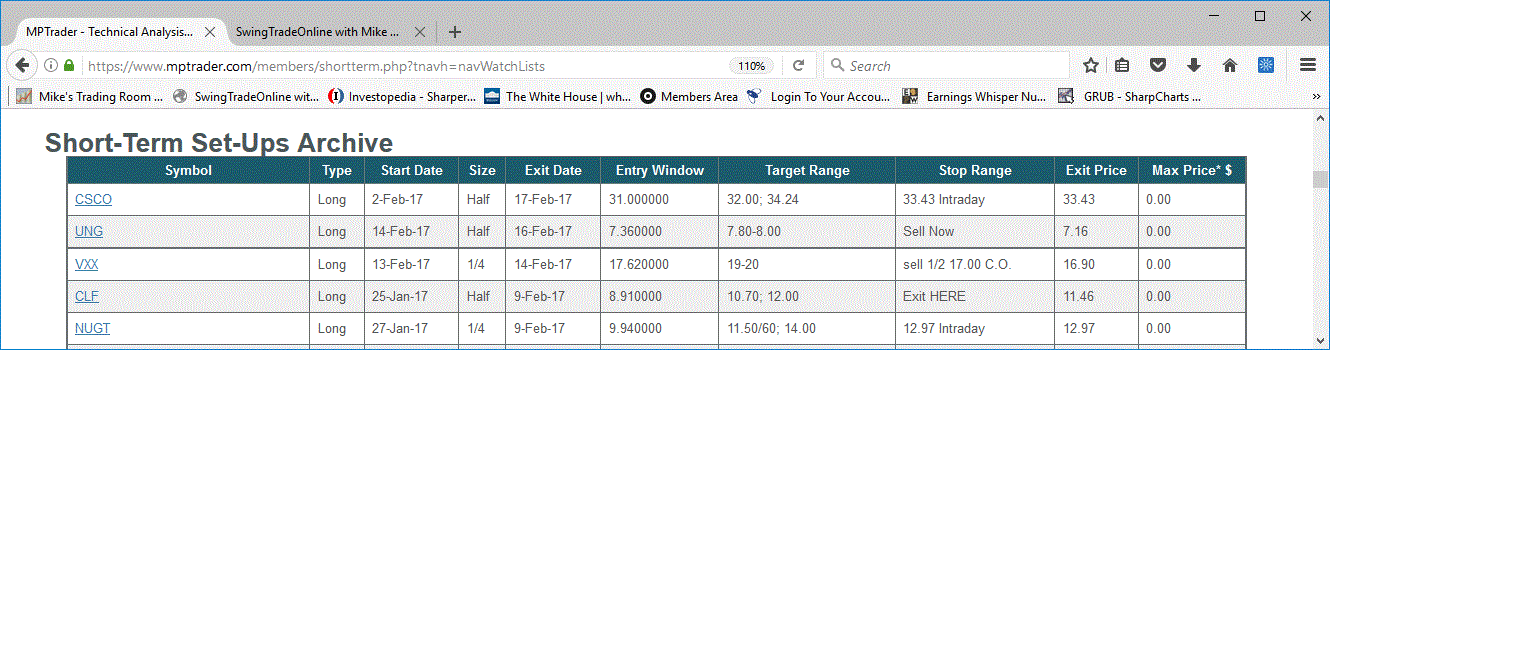 ---
More Top Calls From Mike