AAPL Gives us 5+% Trade
On January 13, when we added Apple (AAPL) as a long alert at 112.40, we noted that the stock was on the verge of taking out its recent rally peak at 113.25 as well as its Nov-Jan resitance line, then cutting across the price axis at 113.00.
A break, we noted, should accelerate AAPL for a run at 121-123, which the stock nearly reached on Friday, when it tagged an intraday high of 120.00.
As AAPL pulled back from that high, we took profits in the trade at 118.46 for a gain of 5.4%.
See our recent chart on AAPL this week during the session ahead of its earnings release.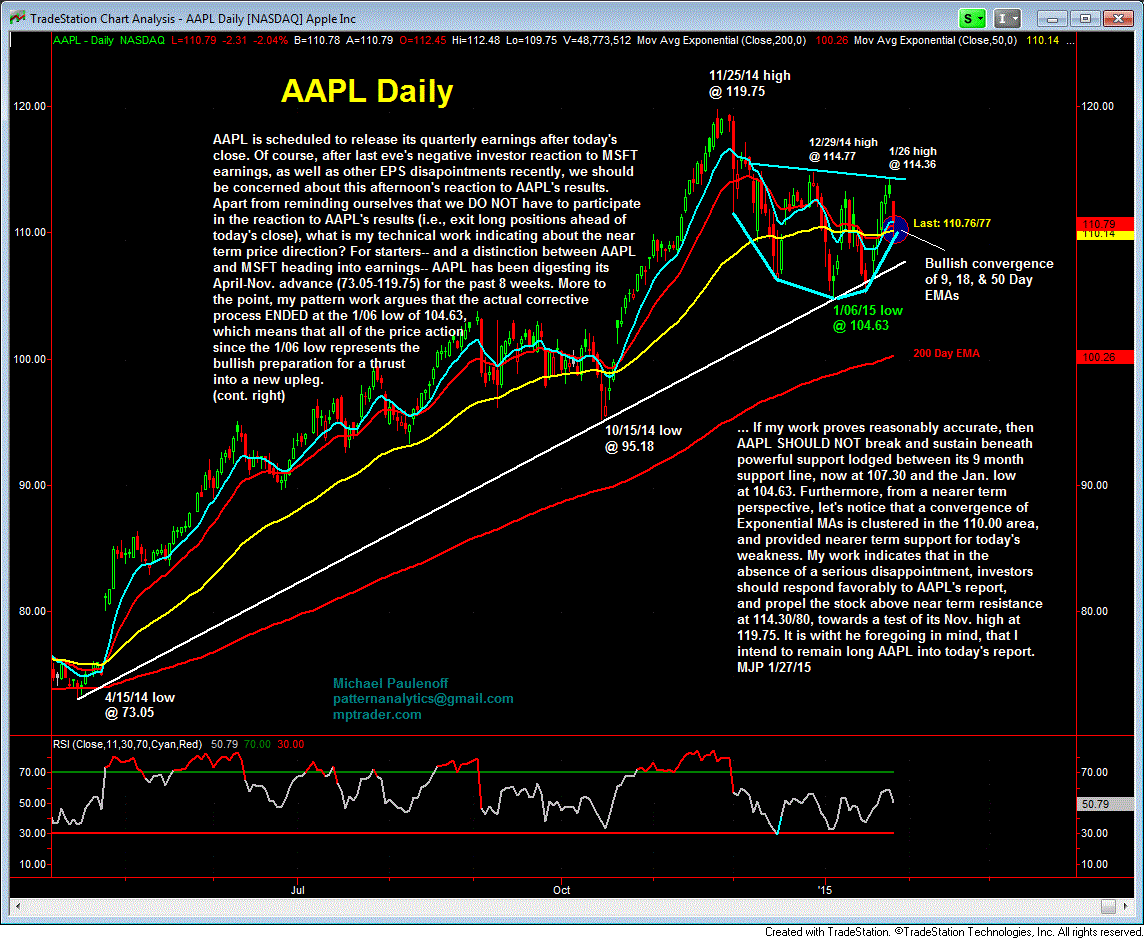 ---
More Top Calls From Mike