AMZN Meets our Downside Target
After initially alerting members of Amazon's downside potential in late February when the stock was trading at roughly $360, a week ago we said to watch for AMZN to move down into the 290-285 area. This was Friday morning, April 25, and the stock was trading at 306.60.
The following Monday, AMZN hit a low at 288.00, for a 6.1% trade in 1 day.
We noted on Monday that while Amazon had bounced to the 297-98 area, we expected another loop to retest the low prior to a sustainable recovery rally period.
The stock, indeed, got to down 290.45 on Tuesday before recovering to close the week at 307.89.
My near-term work argues for still more upside into the 312-316 area prior to an increasing likelihood of another loop down to 295 or lower.
See our chart below from Monday April 28.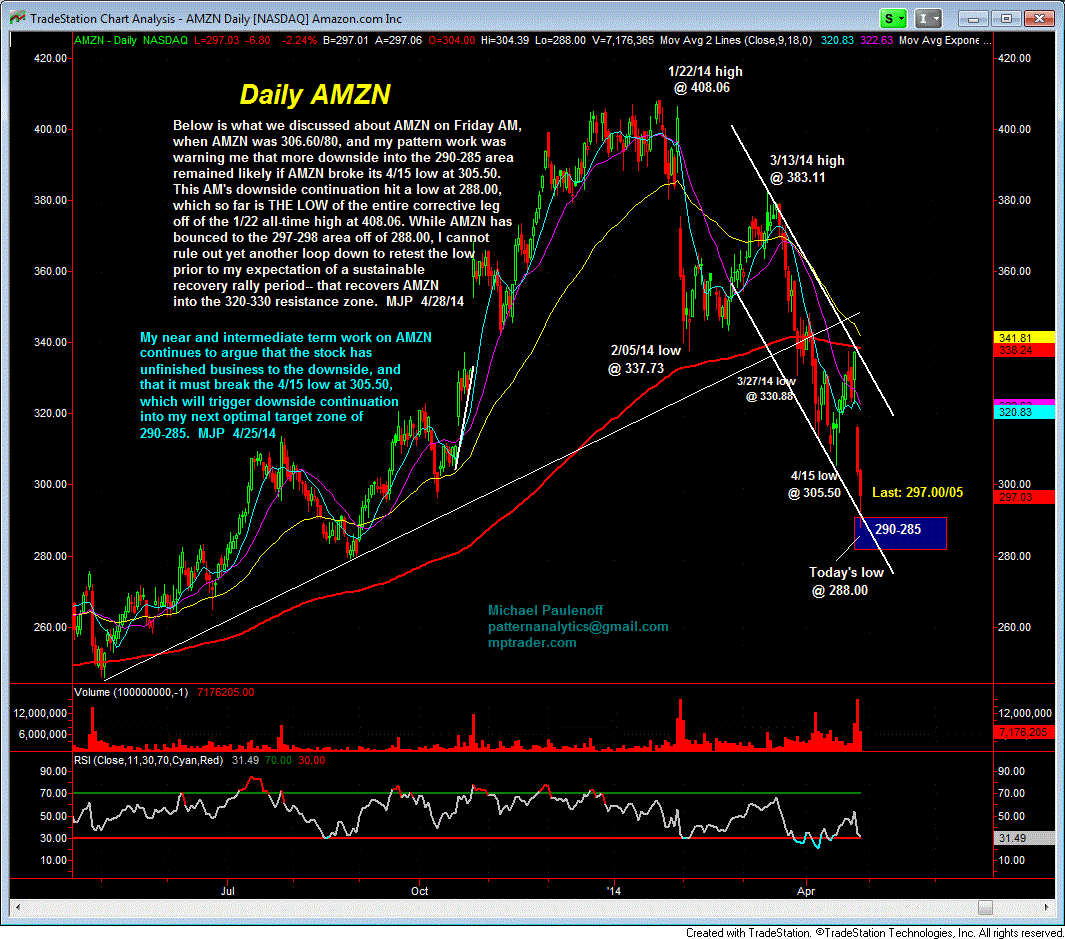 ---
More Top Calls From Mike