Amazon Reaches our First Downside Target
On February 25, with Amazon (AMZN) above 359, we wrote in our Trading Room that "AMZN will be ripe for a short [after] a run to 373."
Amazon did indeed surpass 373 short-term before rolling over.
This past Monday March 31, with AMZN at 340.75, we noted that the stock was unable to generate any meaningful strength as it probed its rising 200-day moving average -- and that we expected a rollover to the 320-300 area.
AMZN pressed to a low of 315.61 on Friday before closing the week at 322.78.
Our next downside target is in the 300-280 area.
See chart below from Monday.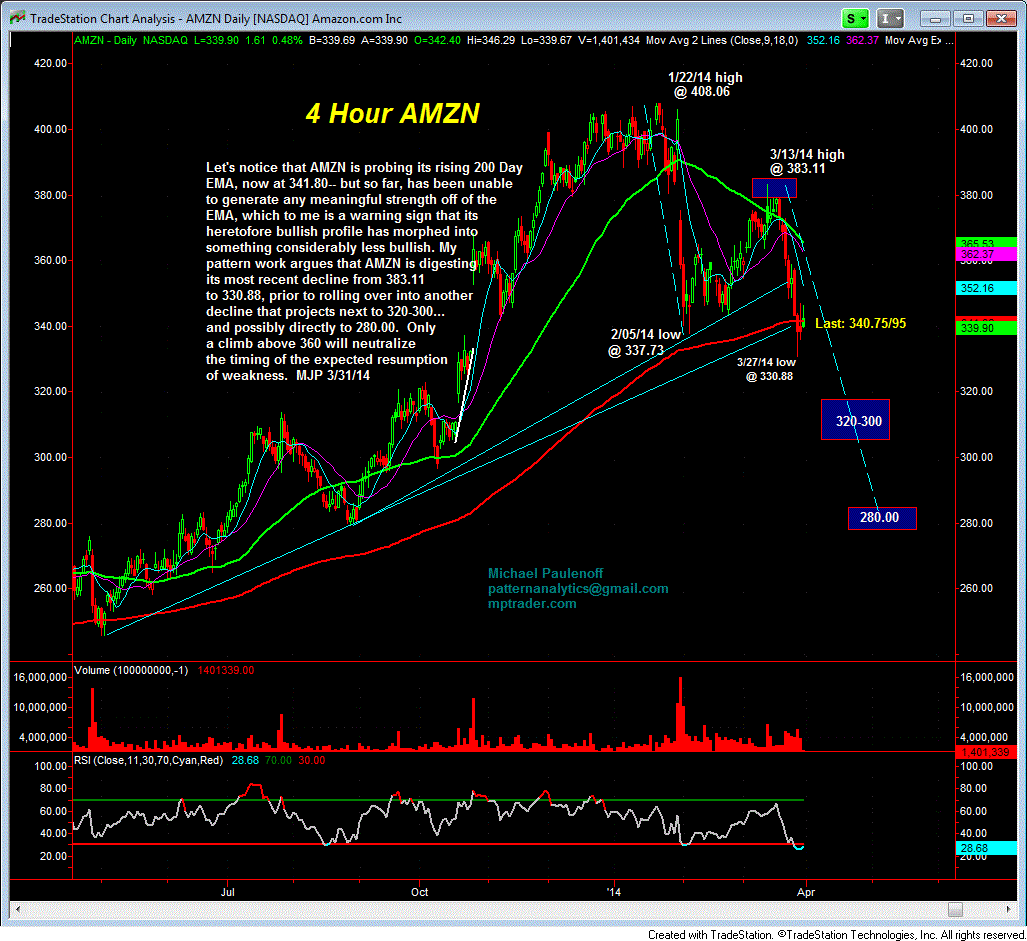 ---
More Top Calls From Mike