Anticipating AAPL's Takeout of 11/9 Rally High
On Tuesday morning, December 8, with AAPL trading in pre-market action at 124.64, Mike Paulenoff told MPTrader members to watch for more upside:
"AAPL is following a similar, if less exciting post-coil breakout price path than did TSLA one month ago. My attached 4-hour chart shows that since the end of the Sep-Nov coil formation at 112.59 on 11/24, AAPL has stair-stepped to the upside to this AM's pre-open high at 124.96 (+11% so far), in route to a challenge of the 11/09 rally high at 127.32, which if taken out, will point to new all-time highs projected to 140-142."
During the subsequent 9 trading days, AAPL's emergence and upside continuation from the Sep-Nov bllish coil formation morphed into a new upleg that took out the 11/09 rally high at 127.32, and thereafter, climbed to a 129.58 high last Thursday afternoon (12/17), a gain of 4% since Mike's 12/08 technical update to MPTrader members.
What next for AAPL? Will it hold support at 123-125, and continue higher to a full-fledged test of the September all-time high at 138.55? Will US-China trade policy in the waning days of the Trump Administration compromise Apple's business prospects, or enhance them?
Join Mike at MPTrader as he and our members closely monitor AAPL's price path and backstory to determine if the stock "has the right stuff" to make a run at new highs before year-end.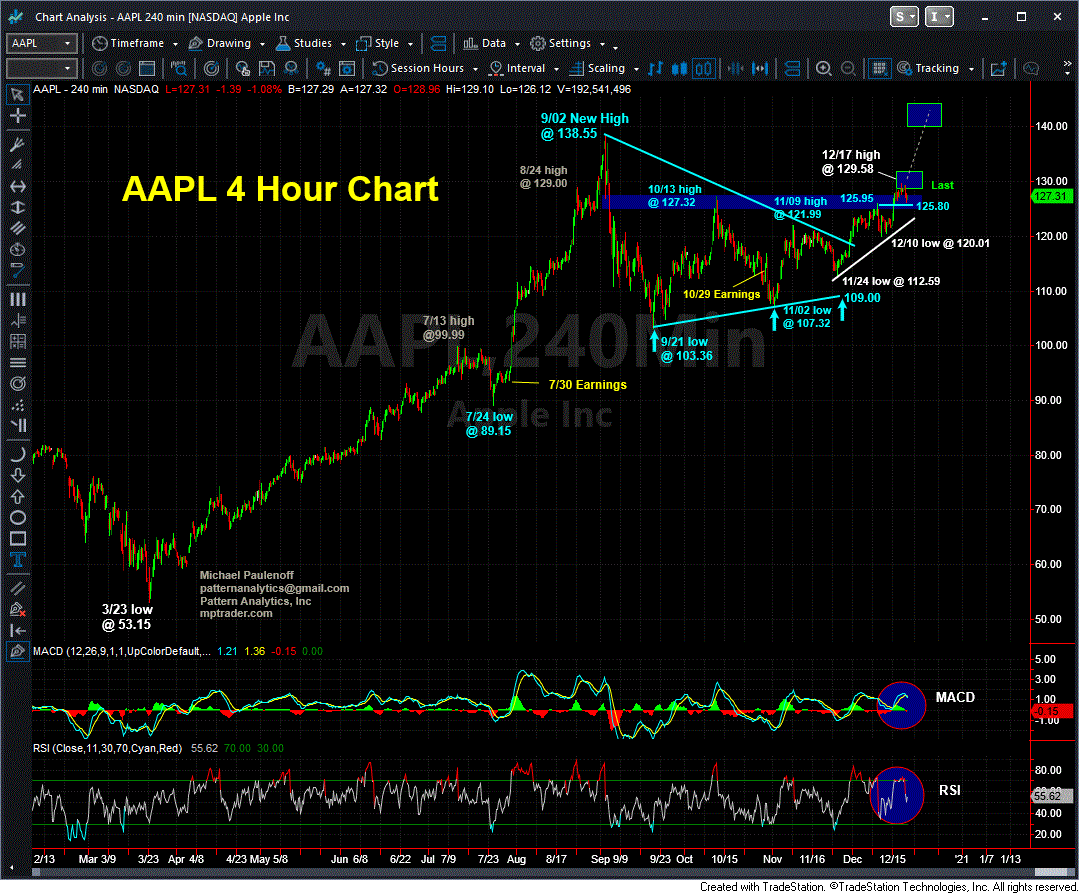 ---
More Top Calls From Mike