Anticipating AMZN's Recovery Rally
On August 11, Mike Paulenoff alerted MPTrader members to a significant upside reversal signal in AMZN.
Mike wrote that "the 500 point decline is nearing downside exhaustion," noting a preferred downside target zone of 3180-3200.
Fast-forward to August 20, when AMZN pressed to a new multi-month corrective low at 3175.76.
At that point, Mike wrote: "The new corrective low was satisfied amid a stair-step pattern that has the right look of completion, multiple momentum divergences, and a Daily DeMark reading of 9 (using Combo), all of which combine to 'warn' us that at the very least, a sharp reaction rally -- or the start of a new upleg -- is approaching fast. To gain upside traction, and to imbue the chart set up with additional confidence, AMZN needs to claw its way above 3230 on a closing basis to trigger initial buy signals in my work."
AMZN indeed triggered preliminary upside reversal signals at and above 3230 on August 23, and climbed to a high of 3527 on September 1, a gain of 11% above Mike's corrective target low.
Since then AMZN has stalled and pulled back to the 3475 area.
What's next for AMZN? A deeper pullback after an 11% recovery rally, or a resumption of strength?
Join Mike and our members for intraday discussion and analysis of AMZN, as well as many other equity names, ETFs, macro indices, cryptocurrencies, and commodities.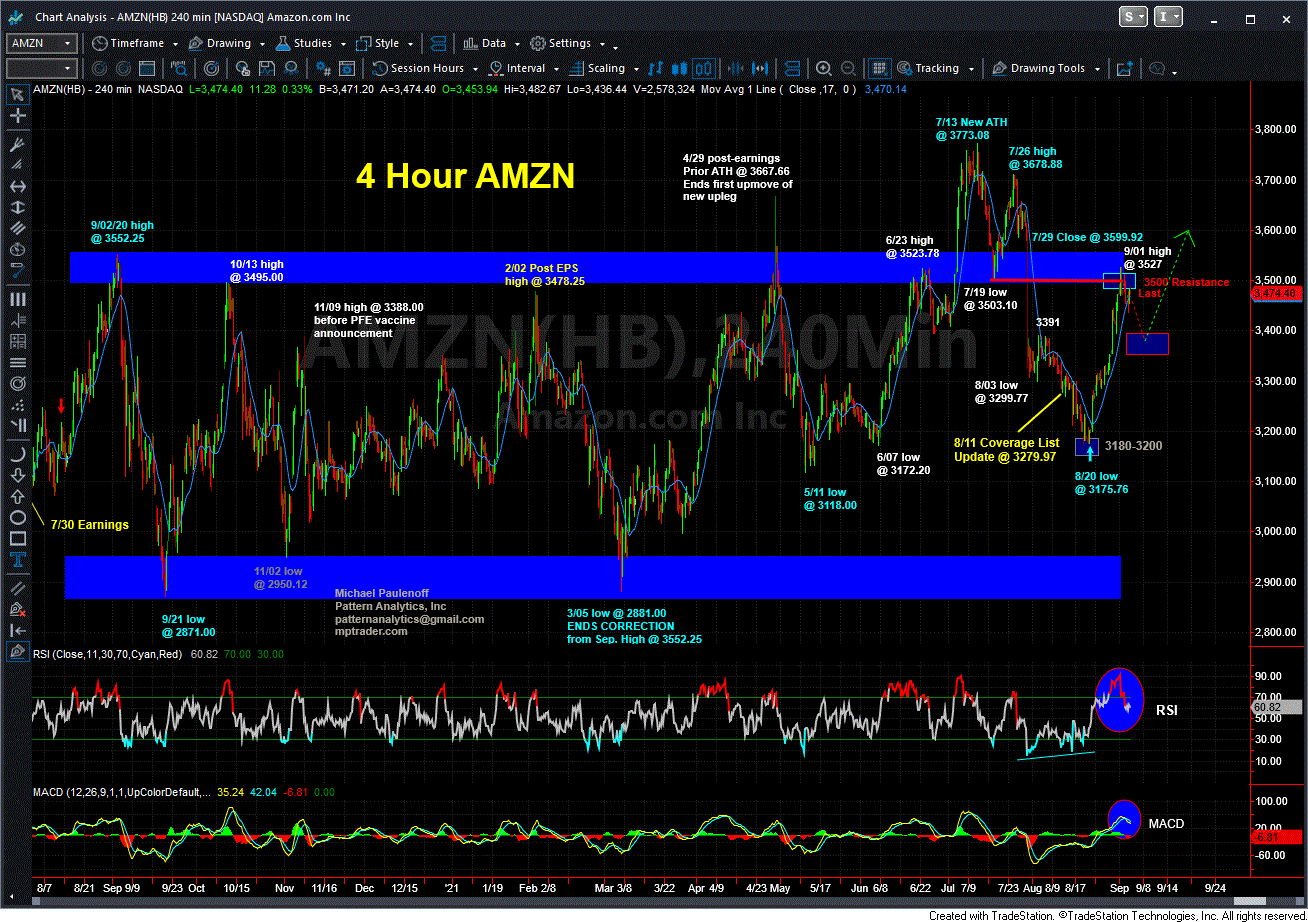 ---
More Top Calls From Mike