Anticipating Key Inflection Point In QQQ
On the afternoon of September 12, the day before the consequential August CPI report was released, Mike Paulenoff alerted MPTrader members to a key inflection point in the QQQ, writing:
"The QQQ is strong ... heading towards a confrontation with its key resistance zone from 312.80 to 316.15 where my work expects QQQ behavior to inform us about the 'true' underlying dominant trend-- to the upside in an extension of the June-August advance, or to the downside in extension and completion of the Aug-Sep. down move."
The QQQ was trading at 308.76 at the time, and the next morning (Sep 13), prior to the CPI release, QQQ traded up to 313.55, right in Mike's optimal recovery target zone (312.80-316.15) from where Mike alerted MPTrader members that his work expected a consequential direction trend signal.
After the release of stronger-than-expected data on August CPI, QQQ reversed sharply lower, prompting this follow-up from Mike to MPTrader members:
"QQQ reversed right from key resistance from 312.80 to 316.15 discussed here yesterday, ending the recovery rally from the 9/06 pivot low at 290.87. Now What? There are many plausible pattern scenarios we could derive for the Q's since the June corrective low at 269.42. The most bearish scenario argues that the 8/16 recovery rally high at 334.42 ended a counter-trend upmove, and thereafter, QQQ is unwinding in a VERY NEGATIVE spiral that initiated a new downleg today. For this scenario to gain powerful downside traction, QQQ needs to press to and below the June-September support line that cuts across the price axis in the vicinity of 293.15."
In the aftermath of the August CPI Report, QQQ proceeded to plunge for the remainder of last week, breaking its June-September support line (293.15), and then extending the weakness to a low at 285.64, a full 9% beneath where it was trading after Mike's initial warning just prior to the sharp down move.
MPTrader members were forewarned and forearmed heading into the August CPI Report, given a heads-up by Mike's technical work that the QQQ was nearing an inflection zone that required investors and traders to take appropriate action for their respective investment situations.
This is the quality and sensitivity of Mike's work that MPTrader members have come to appreciate and expect in today's volatile markets.
Ahead of Fed Day this Wed Sep 21, why not join Mike for his ongoing analysis of the QQQ and many other equity names and ETFs, as well as macro indices, commodities, and Bitcoin throughout each trading session.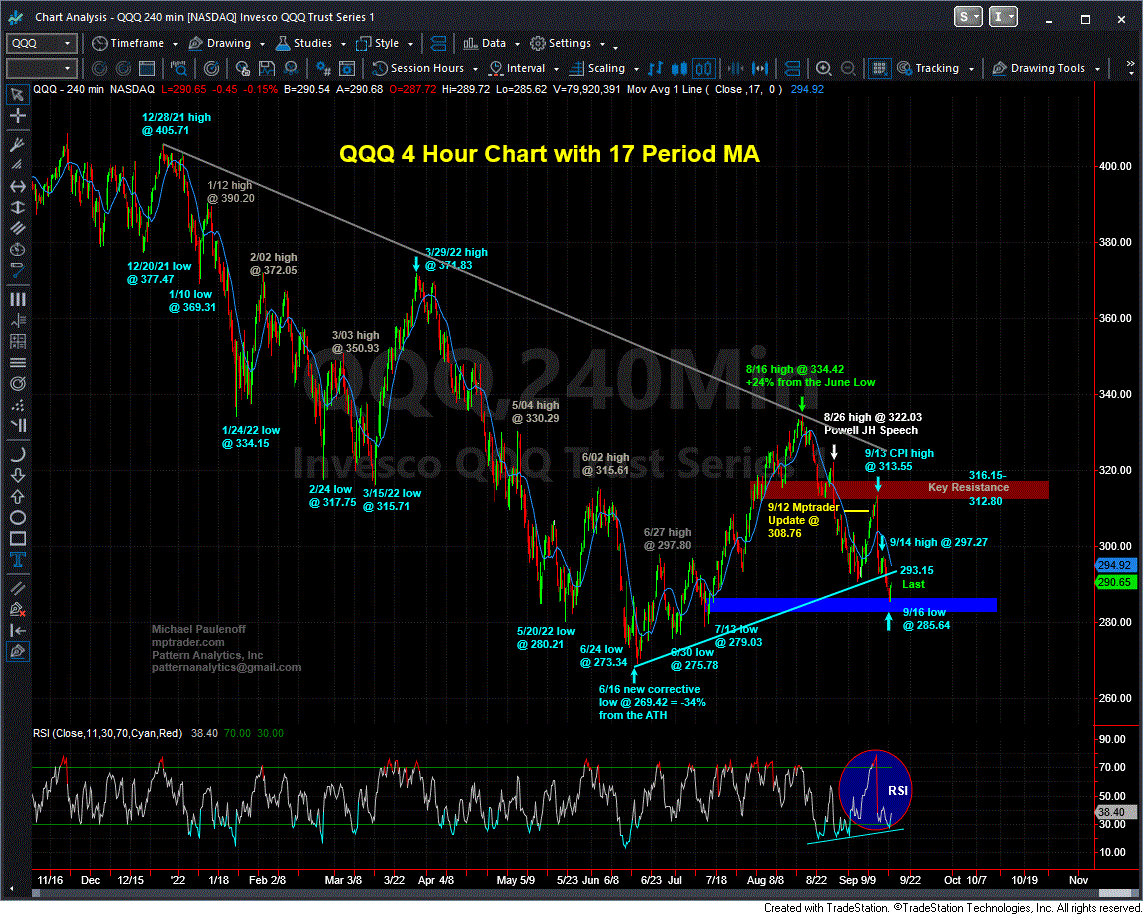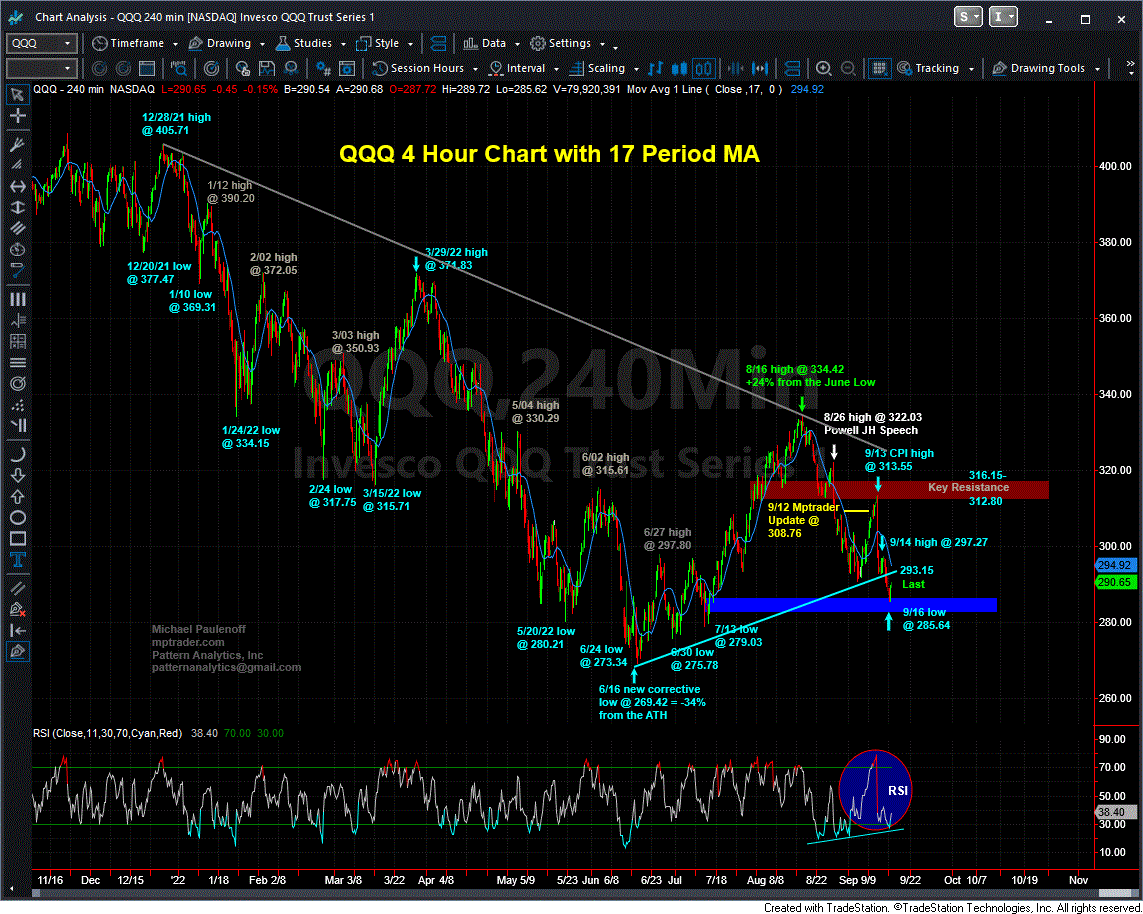 ---
More Top Calls From Mike