Anticipating This Week's Breakout In BLNK
Ten days ago (on Nov 11), with Blink Charging Co. (BLNK) trading at 9.62 just ahead of its earnings report, Mike Paulenoff wrote in our his Trading Room:

"Is this [report] the catalyst that sends BLNK surging to and through multi-YEAR resistance at 14.50-15.00? It certainly could be because the huge base formation exhibited on my attached Daily chart shows that for the past 3-1/2 months, it has been digesting the gains from the March low at 1.25 to the July high at 14.58, a digestion period that represents chart symmetry with the Sep 2017 to Feb 2018 period."

Mike added: "A bullish reaction to earnings will have potential to thrust BLNK out of its sideways, bullish Coil-type formation up to and through 14.50-15.00, and if sustained, will trigger much higher targets thereafter."

In the week following its Nov 12 earnings report, BLNK's price action has exploded to the upside to Friday's high of 24.84, a climb of 158% since Mike's Nov 11 alert.

What's more, the stock is up an astounding 780% since Mike wrote about it on July 29, 2019, when it was at 2.80, noting: "It should be viewed as a concept stock holding that has enormous potential, especially as the green and EV space expands in the next 5 years."

What's next for BLNK after its powerful advance?
Join Mike and his MPTrader community for real-time discussion about the stock and other opportunities.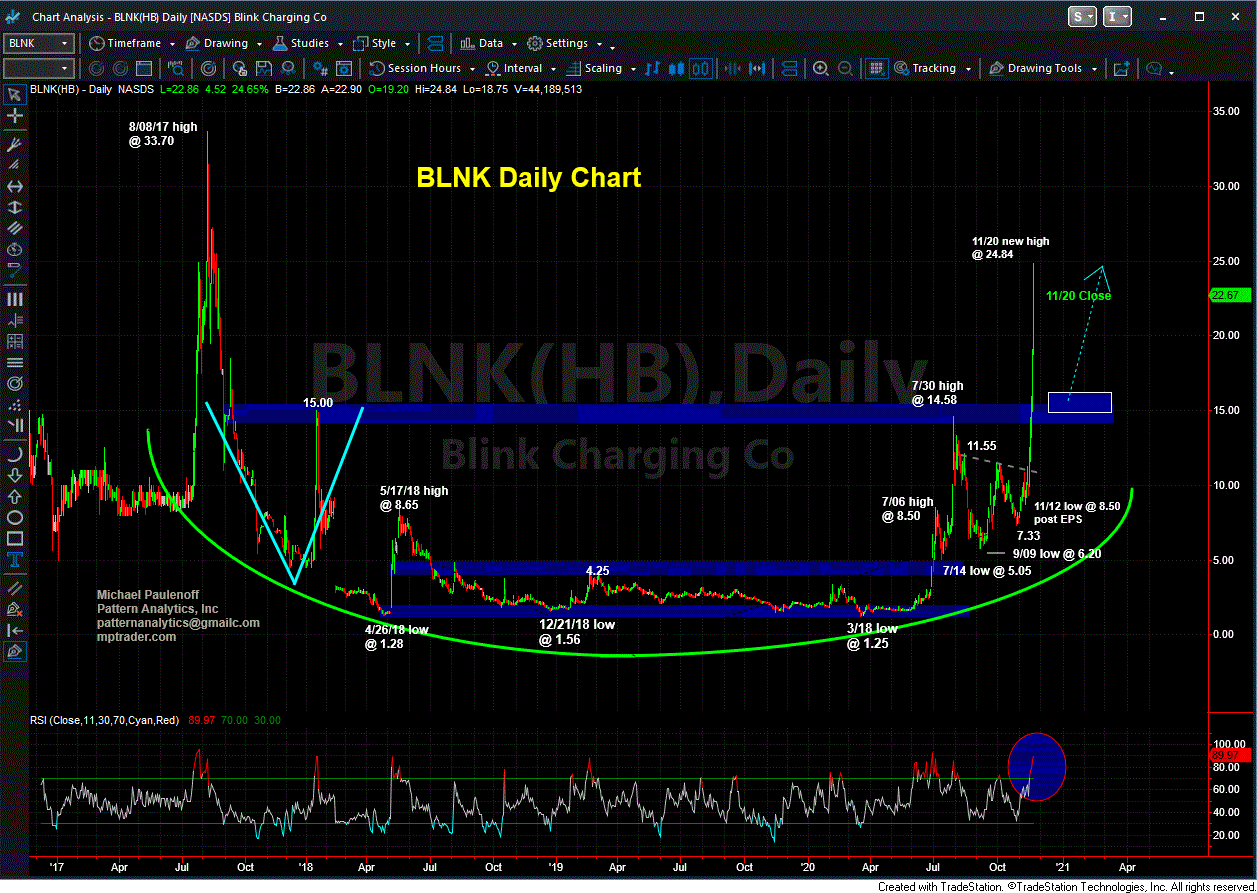 ---
More Top Calls From Mike