Anticipating Upside Exhaustion in Yield (Downside Exhaustion in Bond Prices/TLT)
On Thursday, April 14, Mike Paulenoff cautioned MPTader members about possible near-term upside exhaustion in YIELD and downside exhaustion in longer-term bond prices (and the TLT), writing:
"10 Year YIELD spiked to a new multi-year high at 2.84% today, but Daily Momentum remains well below yesterday's Momentum high, which is our first indication that perhaps the vertical assault in benchmark YIELD is nearing upside exhaustion. A similar setup, but of a lesser magnitude, occurred during Feb-Mar of 2021 (see gray areas demarcated on my attached YIELD chart) when YIELD began a peaking period between 1.61% and 1.75% prior to a major correction into an early-Aug. 2021 low at 1.13%. Yesterday (4/13) marked the confirmed YIELD and Momentum Peaks. Today (4/14) only YIELD has made a new high. Momentum has not. How long this 'peaking process"'will take to unfold prior to a significant decline in benchmark YIELD is anyone's guess, but the trek towards near-term upside exhaustion has started."
Mike added, "From the perspective of the TLT (20+ year T-bond ETF), Momentum hit its bear phase low on Monday 4/11/22. Since then, TLT price has pressed to lower-lows (see my attached 4 Hour chart), but so far, 4 Hour Momentum has failed to confirm lower-lows in price, which also suggests that the sell-off in longer term bond prices is nearing downside exhaustion... Last is 120.54 off of an intraday and multi-year low at 120.52."
By the pre-holiday close on Thursday, TLT had slipped to slightly lower lows at 120.38, a price that was last seen in March 2019, yet Mike's 4-Hour Momentum Gauge remained well above its April 11 low (see attached chart), preserving a positive divergence that continues to warn bond market bears that technical conditions are intensifying for a counter-trend relief rally in TLTs.
Barring any forthcoming surprisingly bullish fundamental economic data point from this coming week's data on Housing Starts, the Fed Beige Book, or a very poor 20 year Treasury Auction, or for that matter, uber-hawkish commentary from Fed Head speeches by Bullard and Evans, the technical setup is positioned for a two-way trade at the very least, and perhaps the initiation of powerful counter-trend moves in YIELD (down) and TLT (up).
Join Mike and MPTrader members for their in-depth and actionable conversations about TLTs and other macro market ETFs, indices, individual stocks, commodities, and cryptocurrencies...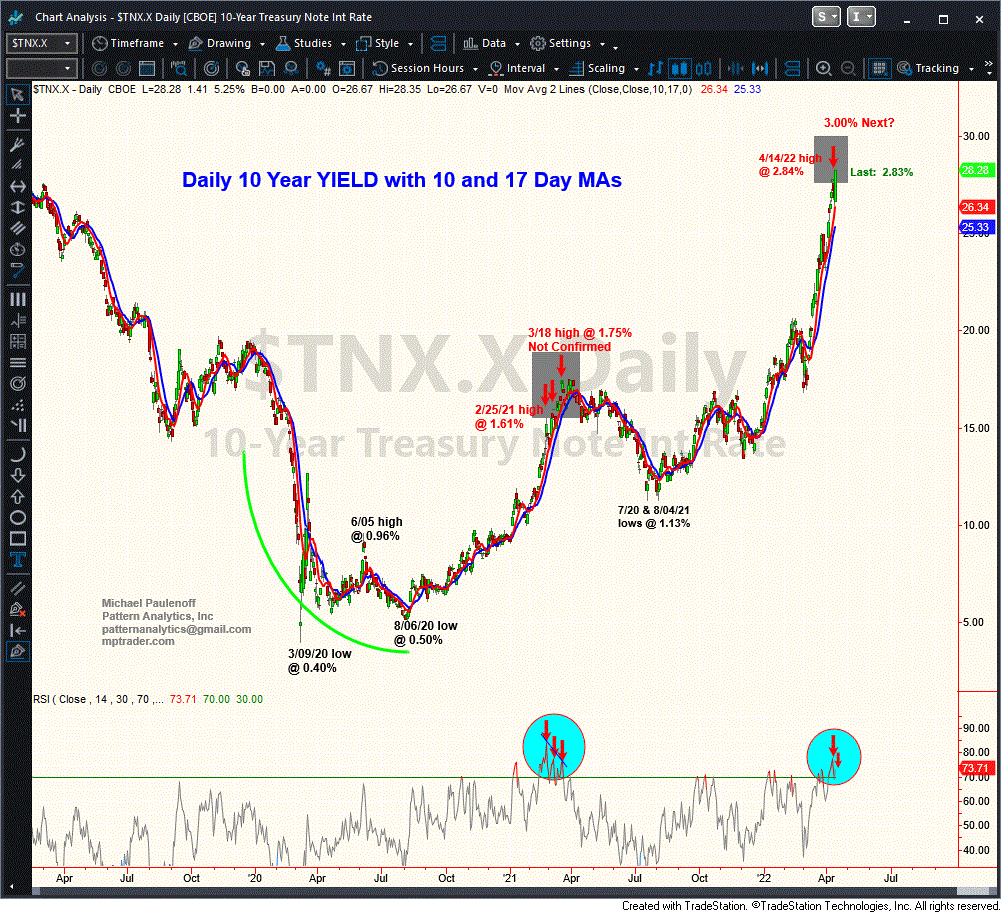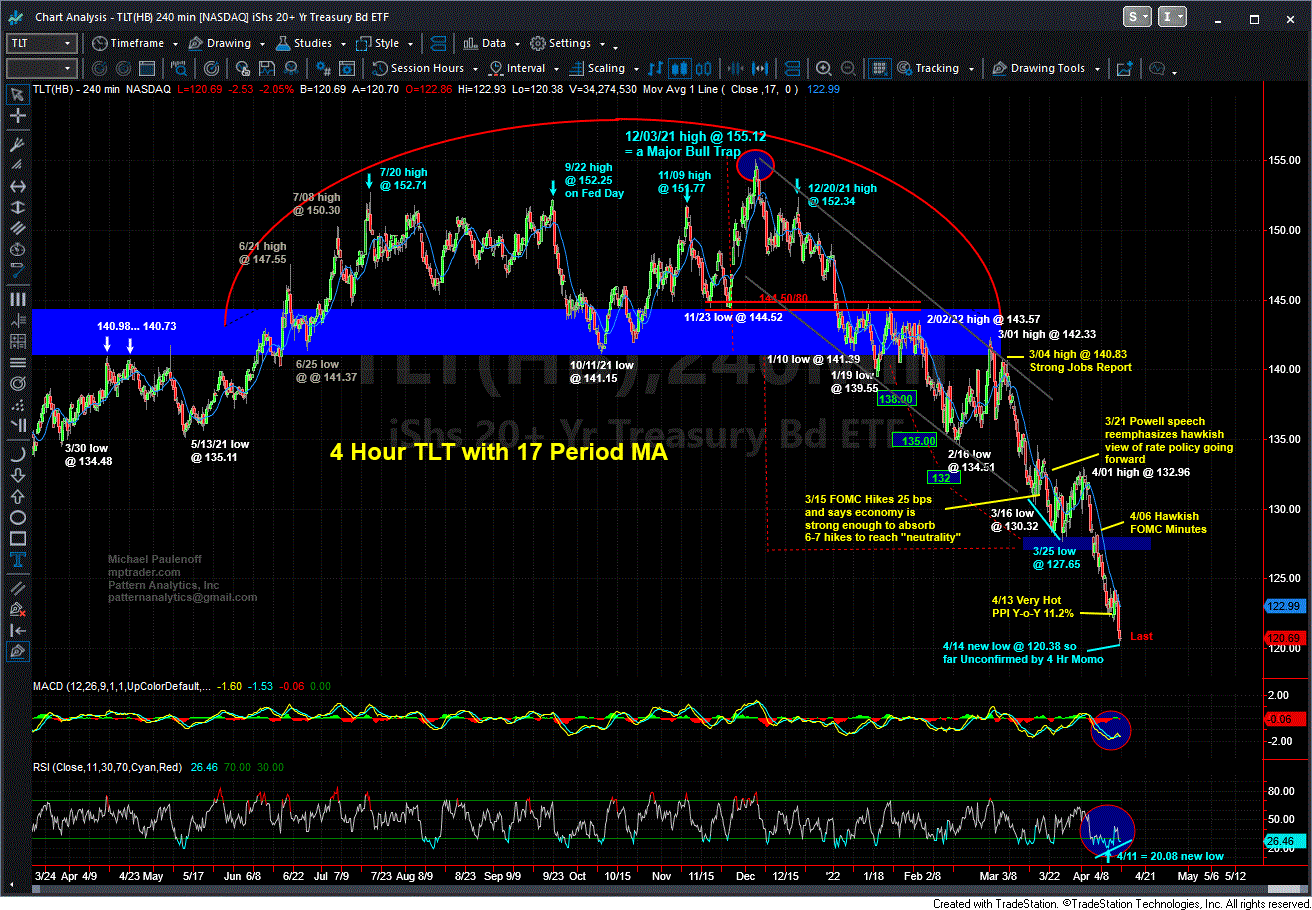 ---
More Top Calls From Mike