Big Gains on Both Sides of Oil Trade
We played both sides of the oil trade this week with succesful results.
On Feb 3, ahead of the next day's crude oil inventory data, we added USO puts in anticipation of bearish inventory news and a correction of its Jan 29-Feb 3 up-leg. We exited on Feb 4 for a 63% trade, and then added USO calls to capitalize on an expected recovery up-leg to retest the Feb 3 high. That 24-hour trade returned 72%.
It was a great week in general, in which all our exited trades -- including MOS (+3.1%), HAL (+3.7%) and XLE (+7.5%) -- were winners.
See crude oil chart below.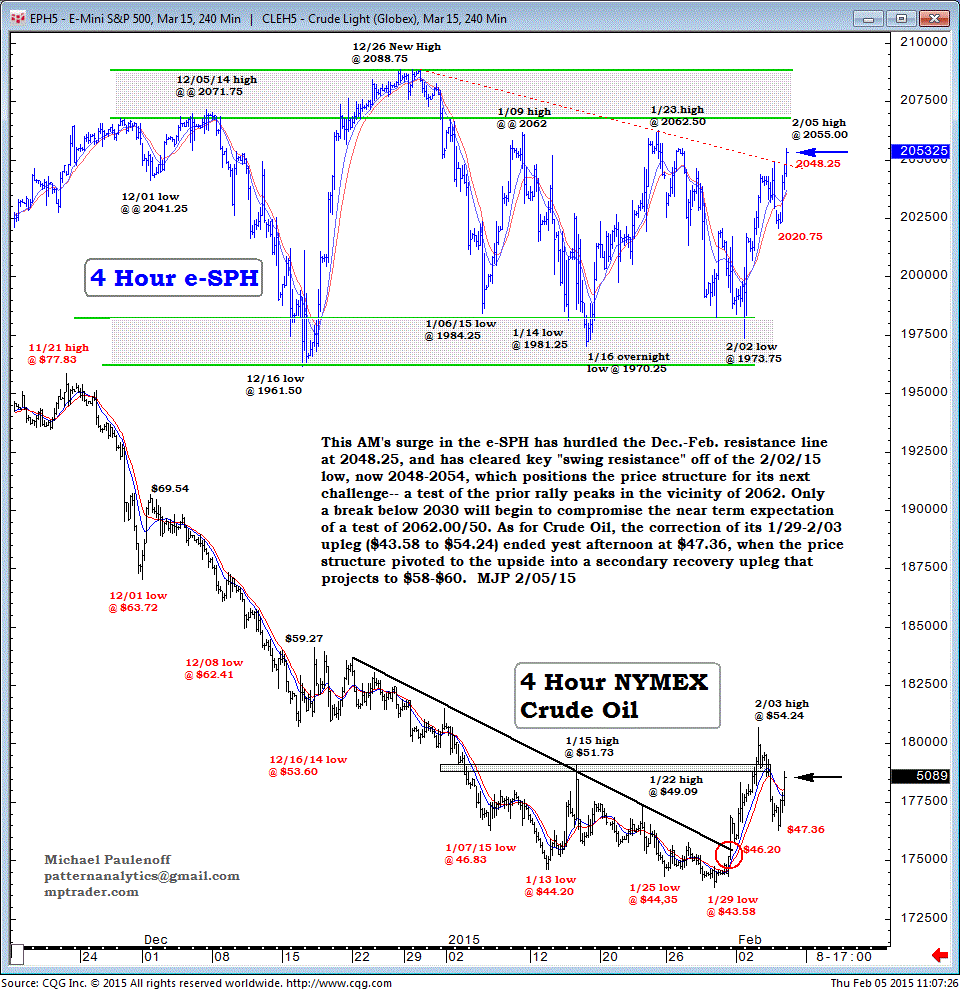 ---
More Top Calls From Mike