Budding Upside Reversal Signal In AMZN
Several times every trading session, we receive requests for our technical setup work in a particular stock or ETF from members in our discussion room 
Last Friday afternoon, MPT member Pawel asked for a review of AMZN.  This was our response, posted to the coverage list:
"From a BIG Picture perspective shown on my attached Weekly Chart, my pattern and momentum work indicate that AMZN established a significant corrective low at 81.46 on 1/06/23 that ended the Bear Phase from its ATH at 188.85 on 7/13/22. All of the action since the 81.46 low-- up to the 2/02/23 rally high at 117.50, followed by the current decline to today's low at 90.39 represents an 'intervening downmove' ahead of the next powerful advance that should climb above 117.50 towards a 132-138 target zone."
We then drilled down a bit more, taking a more granular look at more recent price action:
"The $64,000 question is where the current decline will end? Based on my more granular view from my attached 4-Hour chart, until AMZN climbs above 95.00 I cannot rule out additional weakness that presses into the 86 to 90 next lower support zone, where I will be expecting signs of downside exhaustion... 
"For now, either AMZN presses closer to 86.00 prior to an upside reversal, or takes off from today's low at 90.39 to trigger an upside reversal signal above 95.00... Last is 91.07."
Fast-forward to Friday's close, AMZN ended the session at 95.00, the high of the day, 4.3% above the price the stock was trading when we posted our update. Most pertinently for MPTraders, AMZN closed Friday's session pushing up against the consequential bullish reversal signal level of 95.00.
Heading into Monday's session, MPTrader members who are interested in AMZN will be watching both the price action in the stock as well as our follow-up commentary to see if we get the necessary price action to strengthen or weaken a budding upside reversal signal. 
Join us early next week for our ongoing discussions about AMZN and many other individual equity names, ETFs, Macro Indices and ETFs, Commodities, Precious Metals, and Bitcoin. In addition, you will be able to participate in their exchange of views on the impact of Fed Chairman Powell's congressional testimony (Tuesday and Wednesday), ahead of next Friday's release of the all-important February Jobs Report.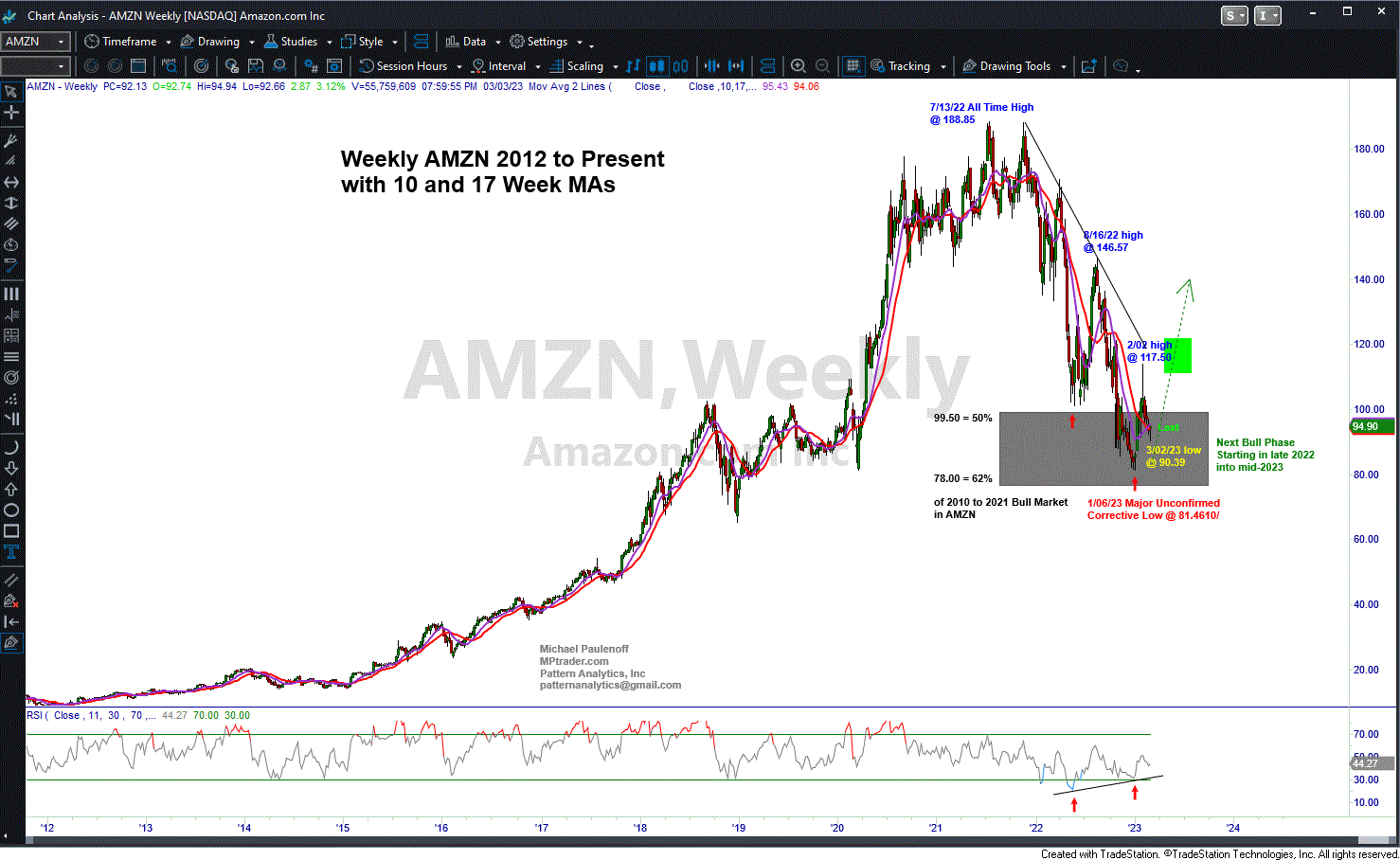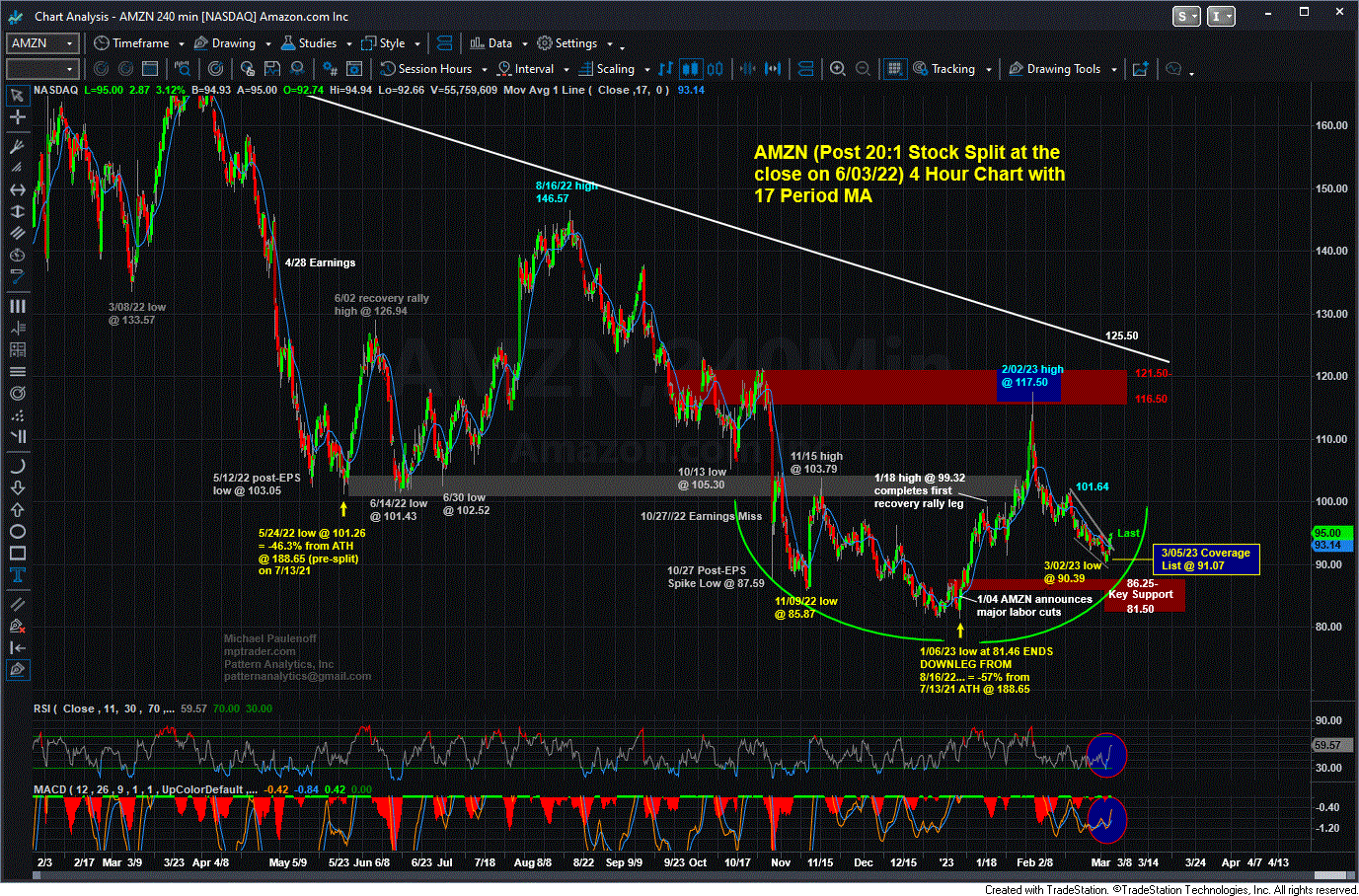 ---
More Top Calls From Mike