Calling the Turns in AAPL
On June 30, with AAPL at 92.55, we noted that equity managers would see quarter-end pressure to show long exposure to Apple (AAPL). "After all," we said, "since April 1, AAPL is up 20%, so perhaps we should expect upward pressure on AAPL today into the start of Q3."
Apart from quarter-end considerations, we noted that AAPL purely from a technical perspective had the right look of completing a correction from 95.05 to 89.65, and starting a new up-leg that should be heading for new highs projected into the 97.20/60 area next.
That's exactly where AAPL hit this week, at the pre-open on Wed July 16, peaking at 97.96.
We also noted on Jun 30 that a break of 95.00 would confirm the establishment of a near-term peak of the April-July up-leg, and AAPL on Thursday this week sliced beneath its key April-July support line at 94.70, closing at 93.09.
Barring a recovery that sustains above 95.00, my work points to more weakness into the 91.00-89.50 target zone ahead of next Tuesday evening's (Jul 22) earnings report.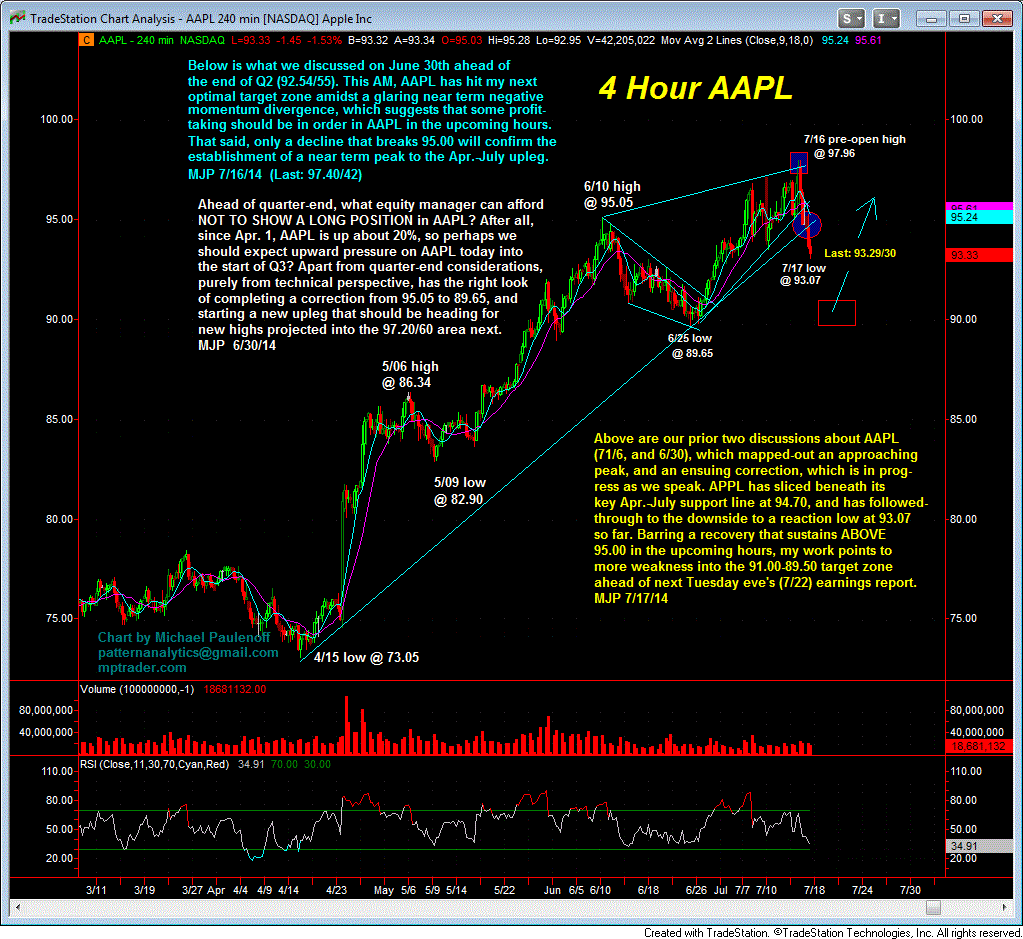 ---
More Top Calls From Mike