Capturing the October Advance in NYMEX Crude
On Sept 21, anticipating the rise in oil prices, Mike added a long position in the U.S. Oil Fund ETF at 14.90. He noted that "the USO continues to carve out a bottom-like accumulation pattern since mid-July."
This Friday Oct 9, he exited the position on a stop at 15.98 for a profit of 7.3%, capturing the entire October advance in NYMEX Crude Oil from $43.97 to $50.92.
Mike has now had 14 winners out of 18 closed trades since the market meltdown in mid-August, riding the September rollercoaster for gains of 209% in the USO Calls, 87% in NUGT, 50% in VXX, and 27% in FCX.
See Mike's most recent chart on the USO.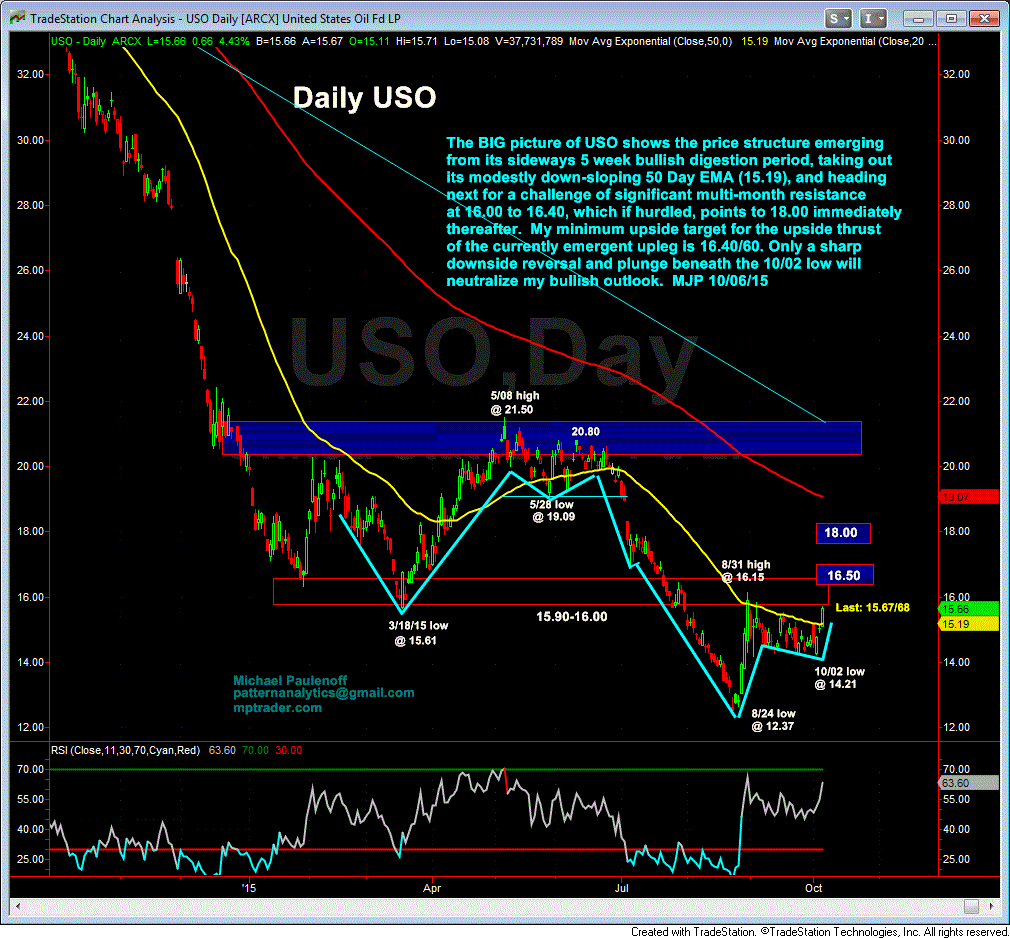 ---
More Top Calls From Mike