Did You Capitalize On IWM's Outperformance This Week?
In his Trading Room a week ago Friday, Mike Paulenoff mused about whether traders would start to bid up the lagging IWM (Russell 2000 Small Cap ETF) like they were doing Big Tech.

He wrote, "It seems to me that as long as support between 137 and 132.30 contains any forthcoming weakness, just maybe it is positioning itself for a run? In the event ES takes out 3174-3184 into the closing bell -- won't 'they' be coming for the Small Caps too?"

At the time, IWM was trading at 141.30, but went on to rally this week (after dipping but holding above MIke's designated key support zone). It closed the week at 146.59, up 3.7% from his prior Friday post.

Where is IWM headed next, and how will it perform relative to the SPY and QQQ?
Join our Live Trading Room and find out!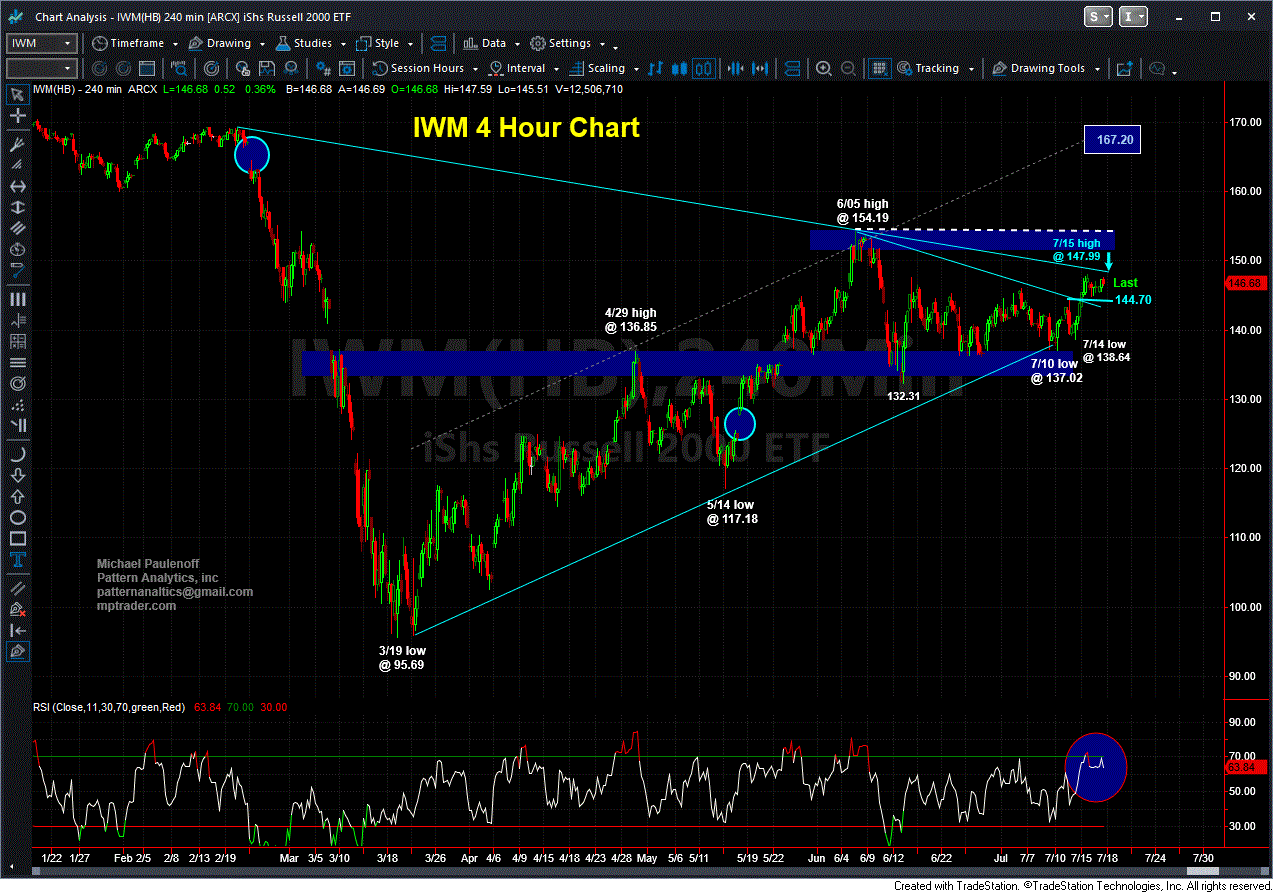 ---
More Top Calls From Mike