Did You Capitalize On Our SLV Call (+17%)?
On May 7, as the iShares Silver Trust (SLV) broke out of a moving average cluster just above 14.00, Mike Paulenoff noted that "a big directional move [was] approaching" which would initially challenge the 14.80 prior rally high and beyond that 15.65/85.
Mike's annotated SLV chart (below) shows more about what he liked technically, while fundamentally he has outlined 3 backstory reasons to justify sustained strength in silver as he's continued to follow it closely in his Live Trading Room:
1) Growing perceptions that inflation will be in our future largely because of the gargantuan expansion of monetary policy and fiscal spending,
2) Belief that the US and global economies will recover sharply by the end of the year, exerting upward pressure on demand, and
3) The view by "professional" traders that silver is way too cheap in relation to the price of gold. Add to that the prospect of a lower US Dollar, and you get a combination of forces contributing to silver's rally.
By the close of this past week, SLV was at $16.66, up 17% from Mike's May 7 post.
Join Mike's Live Trading Room for more calls like this, and follow his live coverage throughout the session on the S&P 500, Gold/Silver, key market-moving events, and stocks and ETFs poised to take advantage of the macro trends.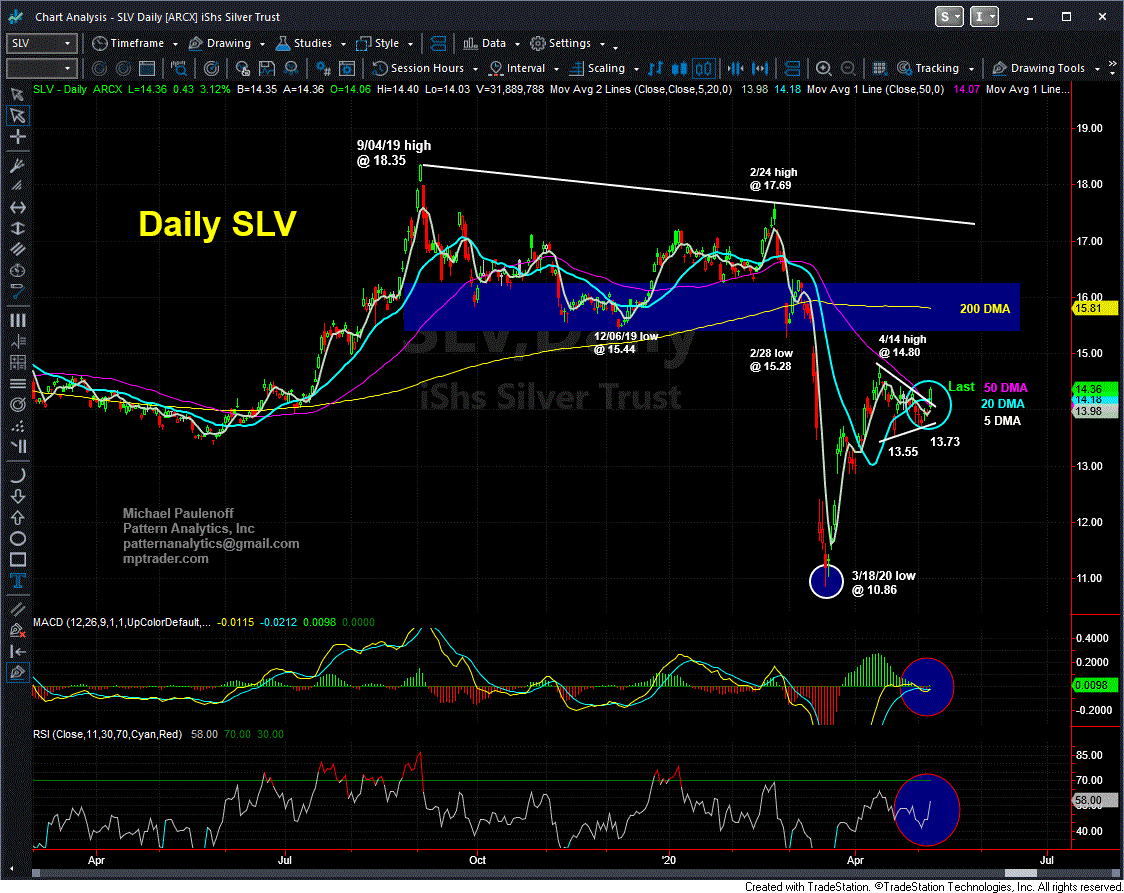 ---
More Top Calls From Mike