Did You Get In On BYND's 24% Rally?
Back on September 22, Mike Paulenoff alerted MPTrader members to a maturing two-year accumulation period and pattern in Beyond Meat (BYND), noting:

"BYND is pushing up towards a test of its year-long resistance plateau that spans from 160 to 168, which if hurdled and sustained will trigger significant upside potential that projects to 235-250, and thereafter, possibly to 280-300. If BYND does take out 165 on a close, then my sense is that Q4, 2020 will be a very powerful period of higher prices."

BYND, which was trading at 157.20 at the time, went on to rally these past two weeks, closing Friday at 194.95, or 24% above its price at Mike's alert.

Since his initial alert, Mike has frequently updated his work on BYND, posting charts on its technical progress as well as discussing company and analyst announcements that underpinned the strength anticipated by the intermediate-term technical set-up.
Is BYND finished with its advance?
See the chart below.
Plus ... Join Mike and his MPTrader community and find out!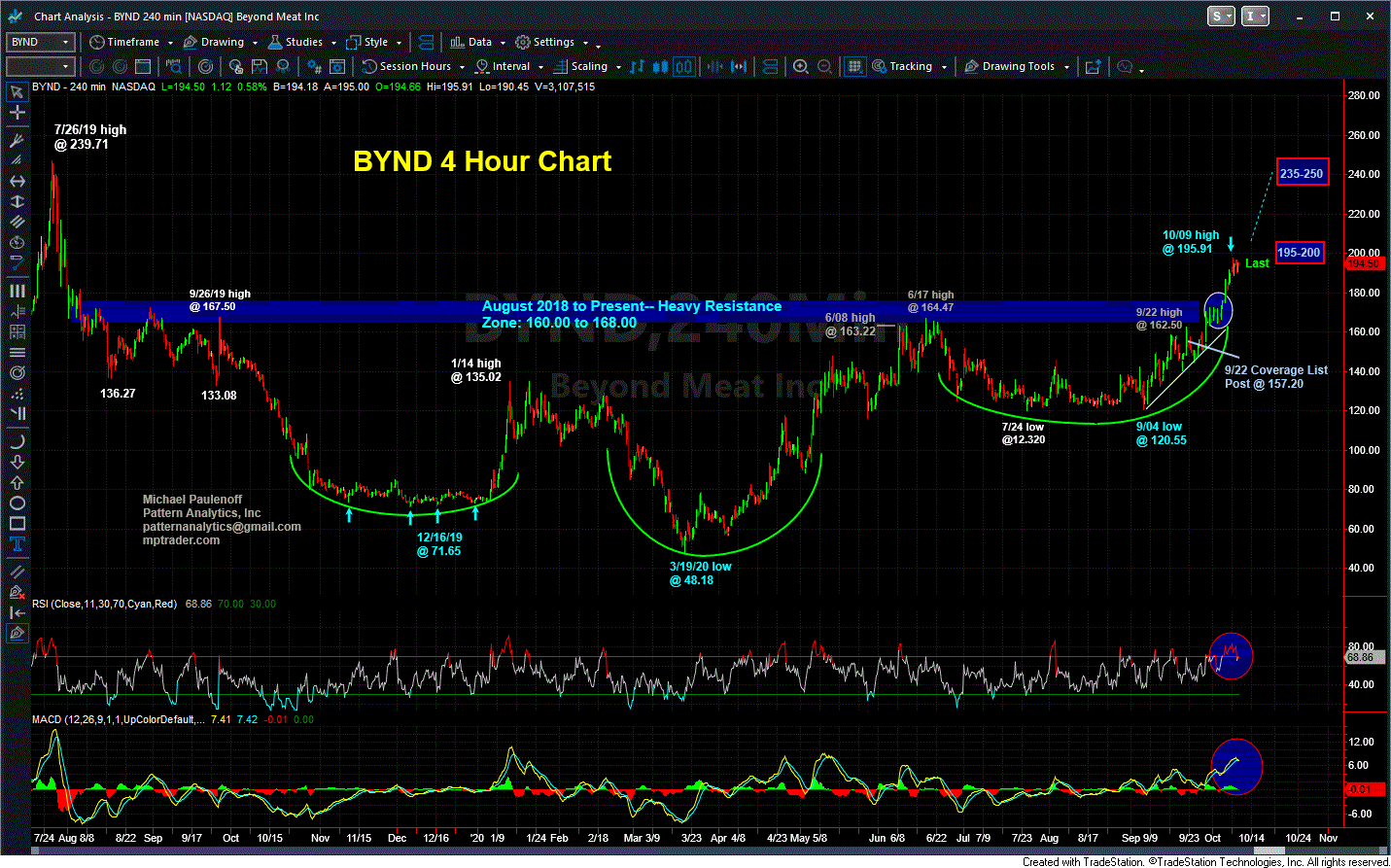 ---
More Top Calls From Mike