Did You Heed Mike's Call Ahead Of Bitcoin's Breakout?
A week ago Thursday (July 23), with Grayscale Bitcoin Trust (GBTC) at 10.37, Mike Paulenoff posted a bullish -- and very prescient -- analysis of the stock in his Trading Room, noting:

"Coins are the least talked about market or investment vehicle lately, which is just the time when a sudden price move could come out of the blue to alert everyone that Bitcoin is alive and well, and is back!"

Mike predicted GBTC would challenge key near-term resistance from 11.10 to 11.95 en route to multi-month resistance at 12.50-13.00. (See chart below that accompanied his post.)

His timing -- and accuracy -- couldn't have been much better, as GBTC proceeded to run to as high as 13.20 three sessions later on Tuesday (July 28), up 27% from his alert.

Where are GBTC and Bitcoin headed next?

Join Mike's Live Trading Room and find out!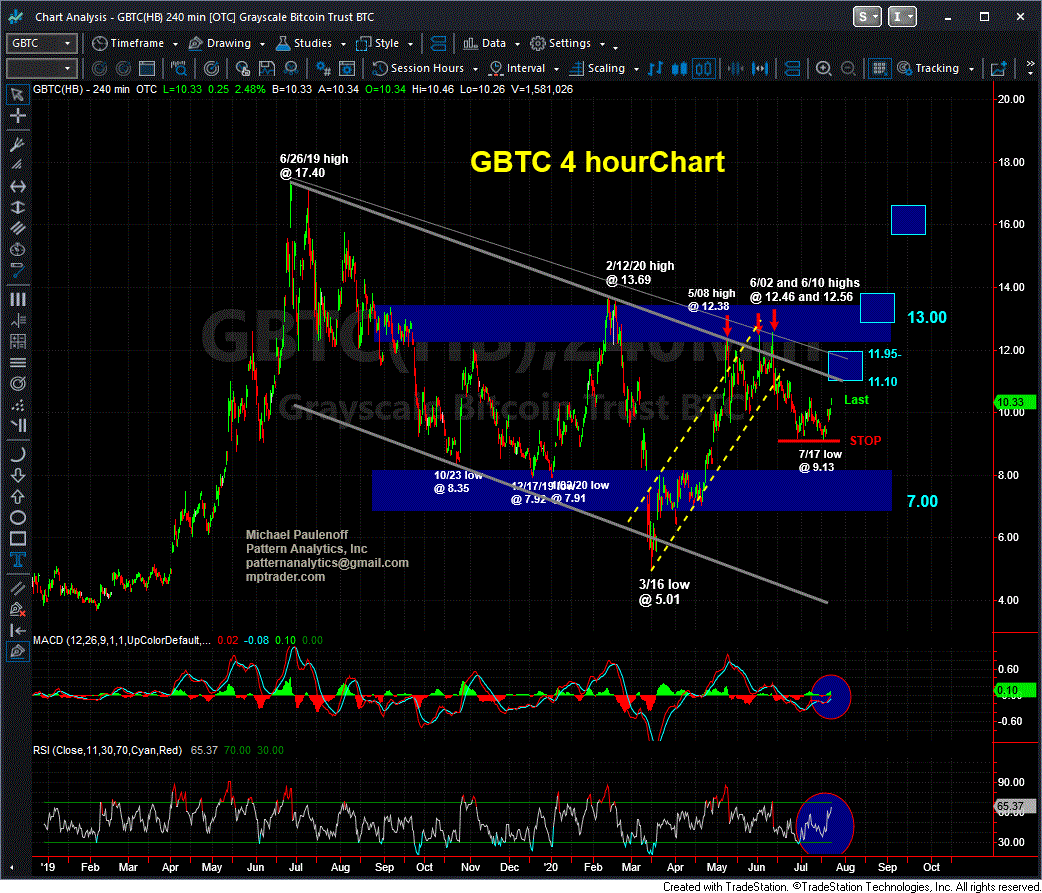 ---
More Top Calls From Mike