Did You Heed Mike's Warning About BAC?
This week in Mike Paulenoff's Trading Room, Mike's warning about a breakdown in Bank of America (BAC) came true.
First alerting members on May 4 that BAC was challenging its March-May support line, Mike posted again this past Monday May 11 that the stock "is about to initiate a new down-leg after completing a March-May counter-trend rally."
BAC went on to drop from $22.75 at the time to a low of $20.10 on May 14, or 11.6%, before closing the week at $21.44.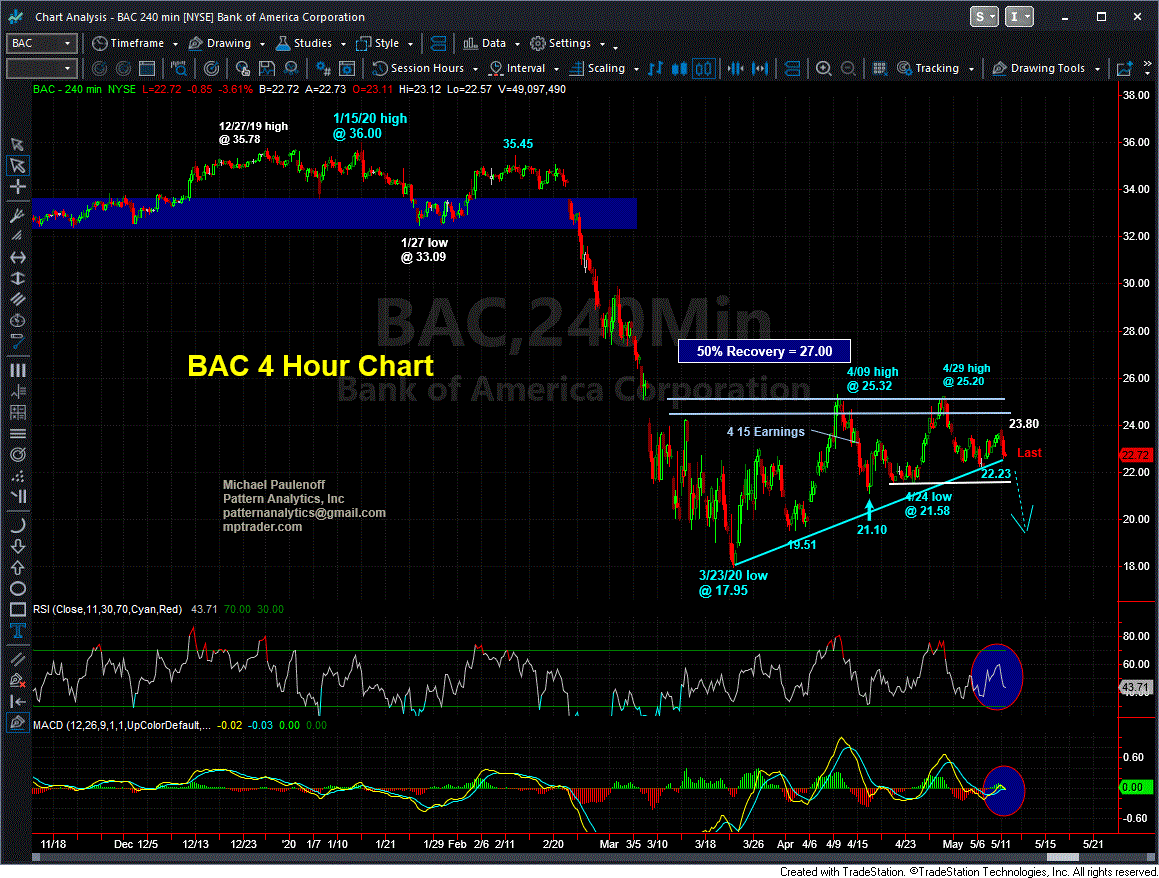 ---
More Top Calls From Mike