Early To Spot Bullish Setup in CVS
Back in early February, with CVS trading at 73.19, Mike Paulenoff alerted MPTrader members to a bullish technical setup in the stock, writing:
"CVS exhibits a potentially very powerful multi-month set up, and as a matter of fact, looks like it just ended a correction from 77.23 (1/12) to 71.04 (1/29, and right at its up-sloping 50 DMA)."
He added, "If reasonably accurate, [this] means that CVS is entering a new upleg that should challenge and take out 77.23 in route to a new ATH-zone projected into the 80-83 area."
Fast-forward to this past week, in which the stock took out a 14-month resistance zone at 77.00/40 on Monday, and closed Friday at 85.11, a full 16% above its price at Mike's initial alert.
What's next for CVS? As long as any forthcoming weakness is contained above 81.50, CVS remains poised for upside continuation into Mike's next optimal target zone at 88-90. (See chart below.)
Join Mike and our members in our Trading Diary for constant intraday discussion just like CVS, about individual stocks, ETFs, Macro Indices, Cryptocurrencies, Interest rates, and Commodities.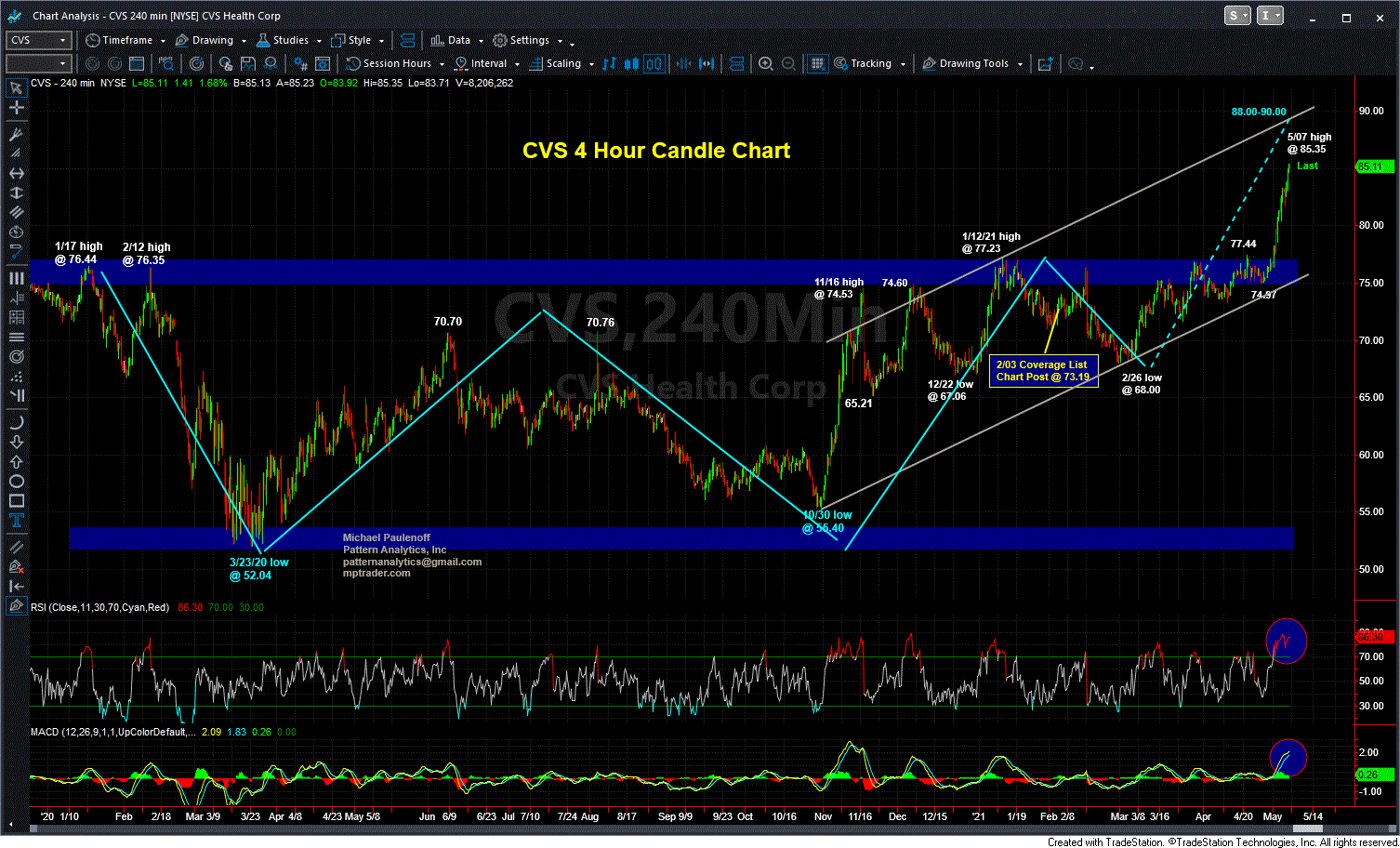 ---
More Top Calls From Mike