Facebook a 6% Short in 2 Days
On Wednesday (April 23) with Facebook (FB) trading at 61.37 ahead of earnings, we noted that earnings needed to be much better than expected, as "very formidable resistance hovers between 63.50 and 64."
My sense was that "FB still has some unfinished downside corrective business to take care of that will press the stock into the 53.50 to 52.00 target zone -- to complete a larger correction that is unfolding off the March 11 high at 72.72.
FB closed at 57.71 on Friday, and looks to still have more downside left. See chart from Wednesday.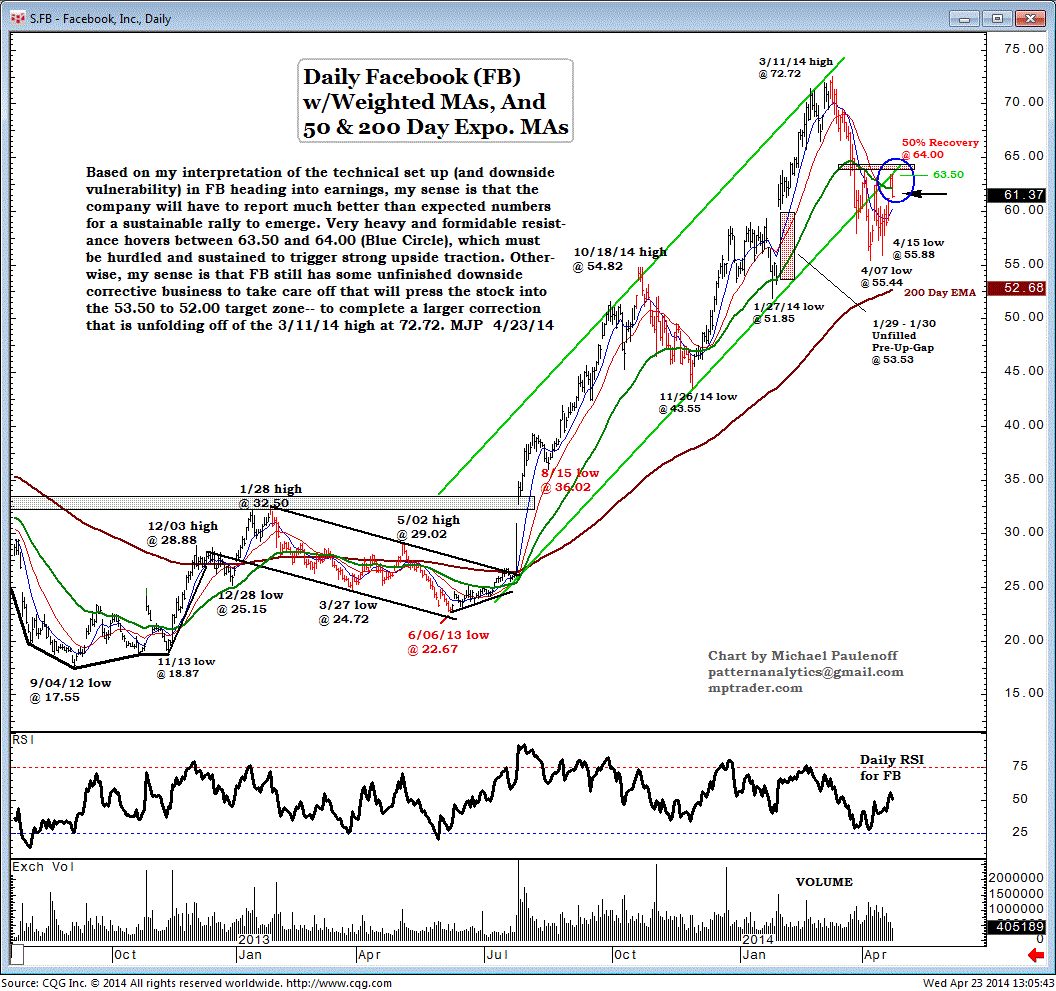 ---
More Top Calls From Mike