GDX Outperforms Per our Call
On June 16, we noted to members that we expected the Market Vectors Gold Miners ETF to outperform the SPDR S&P 500 (SPY) due to the pattern of the relative-strength chart.
Charting the ratio of the SPY price over the price of the GDX, we noted a double-top formation that was (and continues to be) trending lower, warning us to expect the SPY to continue to underperform the gold-mining ETF.
Since that time, the GDX has climbed 11.7% -- with a 3.5% move alone this past week since we reiterated our call on July 8 -- while the SPY has appreciated only 1.4%.
Judging from the magnitude of the huge double-top and the angle of descent, the outperformance of the GDX and/or the underperformance of the SPY should continue -- and likely accelerate -- in the days and weeks ahead.
This bullish outlook is supported by the weekly, big-picture chart of the Market Vectors Gold Miners ETF, which continues to improve and strengthen, with the price structure looking like it is emerging from a high-level, three-week bullish digestion period.
If accurate, this analysis points toward upside continuation that tests the March rally peak at 28.03. If the March high is hurdled and sustained, the GDX should accelerate towards 31.30-32.20 thereafter.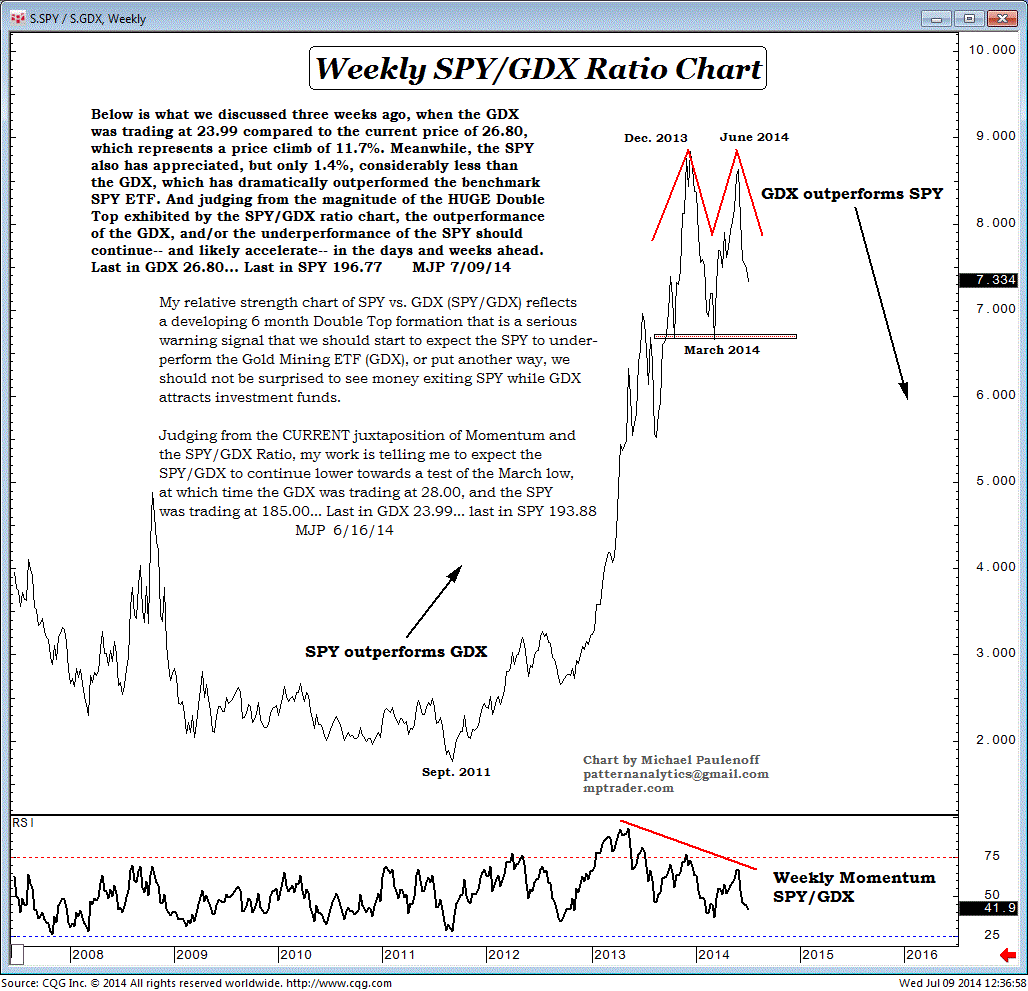 ---
More Top Calls From Mike