Have You Ridden TSLA HIgher?
This past Wednesday morning, just hours after TSLA announced a 5 for 1 stock split, and with TSLA trading at $1448, Mike Paulenoff wrote in his live Trading Room:
"All of the action off of the 7/13 all time high at 1794.99 represents EITHER a high level bullish digestion period ahead of another upleg OR a distribution top in the making. As long as any weakness in TSLA is contained above $1365-$1370, we have to err on the side on upside continuation that projects to $1805-$1825 next."
Mike added, "On August 21st, TSLA will split 5 for 1, which at current prices makes the stock worth about $290, which I have to think is a VERY appealing prospect for anyone who missed its meteoric price move into an elite price zone."
TSLA proceeded to climb for the remainder of the week to a Friday high at $1668.80, a full 15% above Mike's Wednesday morning analysis and commentary.
See latest chart on TSLA below.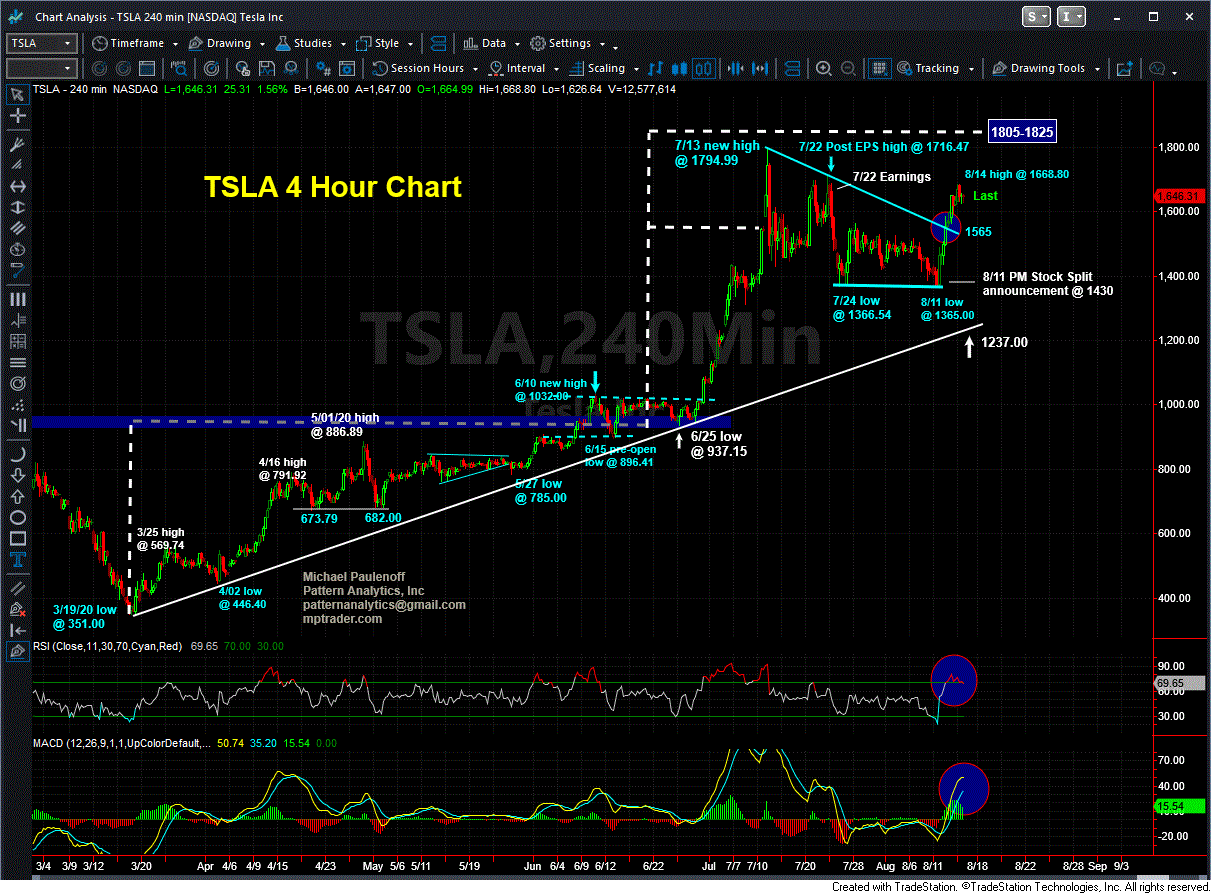 ---
More Top Calls From Mike