Keeping You Ahead Of Tesla's Twists & Turns!
We've been following Telsa (TSLA) closely in our MPTrader Trading Room, particularly in this past topsy-turvy week.

On Tuesday morning, after CNBC interviewed billionaire fund manager Ron Barron, I wrote that although TSLA remained well above its dominant March-June up trendline and no way indicated that the stock was reversing from its 11-week (166%) advance, the fact that the price structure was unresponsive to Ron Barron's bullishness was a potential warning signal that perhaps TSLA's relentless climb was nearing upside exhaustion. (See annotated chart.)

However, what Ron Barron could not accomplish in his uber-bullish outlook for the company on Tuesday morning was accomplished the very next morning when Elon Musk told investors TSLA was ready to rev up production of its electric heavy duty semi-truck. Musk also announced some game-changing advances in battery technology, hinting that the company is getting closer to the "million mile battery" on a single charge!

Musk the master promoter again killed the shorts, as TSLA surged to a new all-time high and, as we wrote, now looked poised technically to "go vertical" towards 1130/50 as long as it remained above my 934 line-in-the sand support. TSLA did climb to a new all-time high at 1032.00 very late on Wednesday ahead of Thursday's huge market sell-off.

On Friday, with TSLA trading 2 cents beneath my first line in the sand at 934, I wrote that a close beneath 934 will point TSLA directly to a test of its dominant March-June support line, now in the vicinity of 905. TSLA closed the session and week at 918.55, staring at a confrontation with its dominant March-May up trendline amid very negative momentum indicators.

What are the next levels to watch if Tesla breaks lower?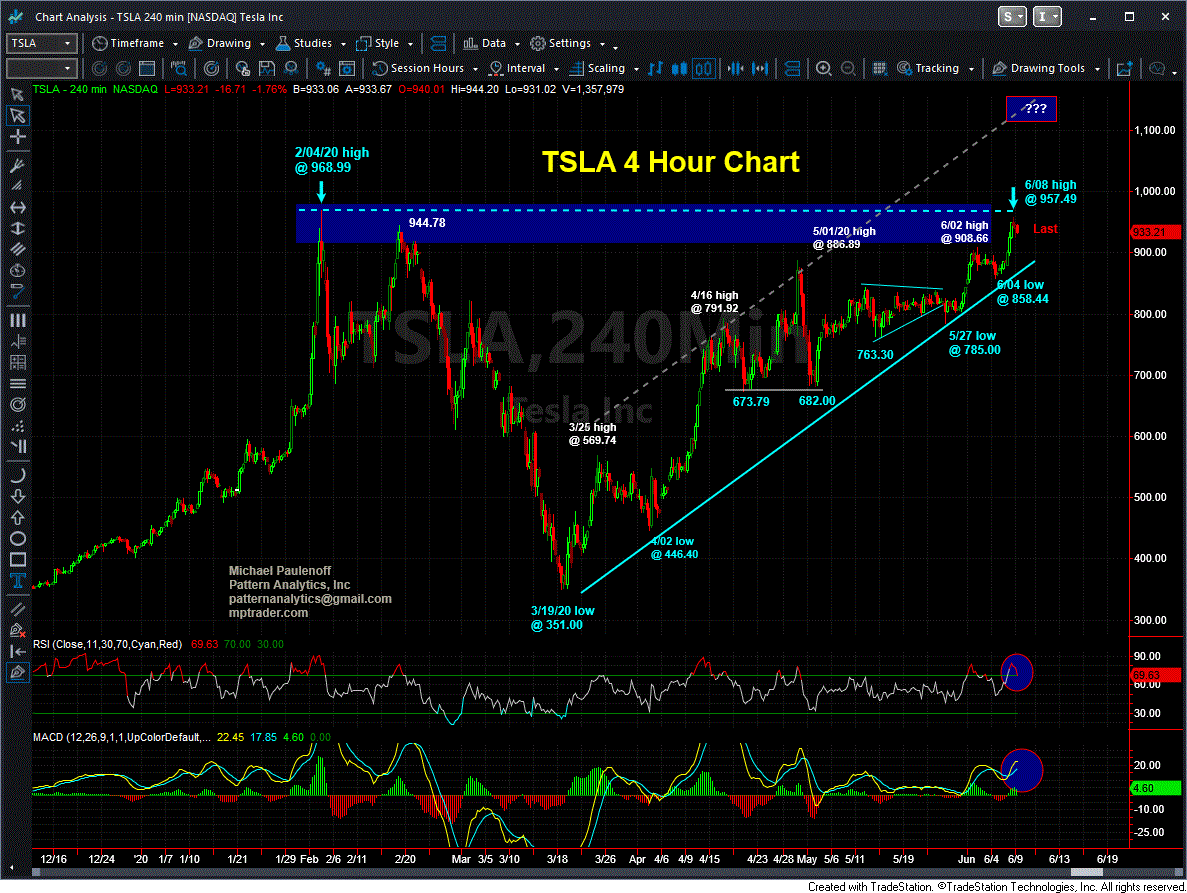 ---
More Top Calls From Mike