LULU Begins our Anticipated Move
On Tuesday (Aug 5) I noted in our Trading Room the bullish set-up in Lululemon Athletica (LULU) since its mid-June EPS debacle. I wrote, "All of the action since its high-volume (capitulation) low at 36.25 has the right look of a maturing base formation that will provide the launch pad for a sustained intermediate-term recovery (bull) phase."
Since adding LULU to our model trading portfolio in the 39 area on Tuesday, the company's founder Chip Wilson decided to sell half his stake to a private equity firm, which goosed the stock price from under 39 to above 41 in aftermarket trading Thursday.
Thursday's action completed a May-August base pattern in the aftermath of its bear phase from May 2012 (81.00) to May 2014 (36 1/4).
LULU should consolidate Thursday's gains above 40 prior to upside continuation that hurdles 43-44, on the way to 49-50.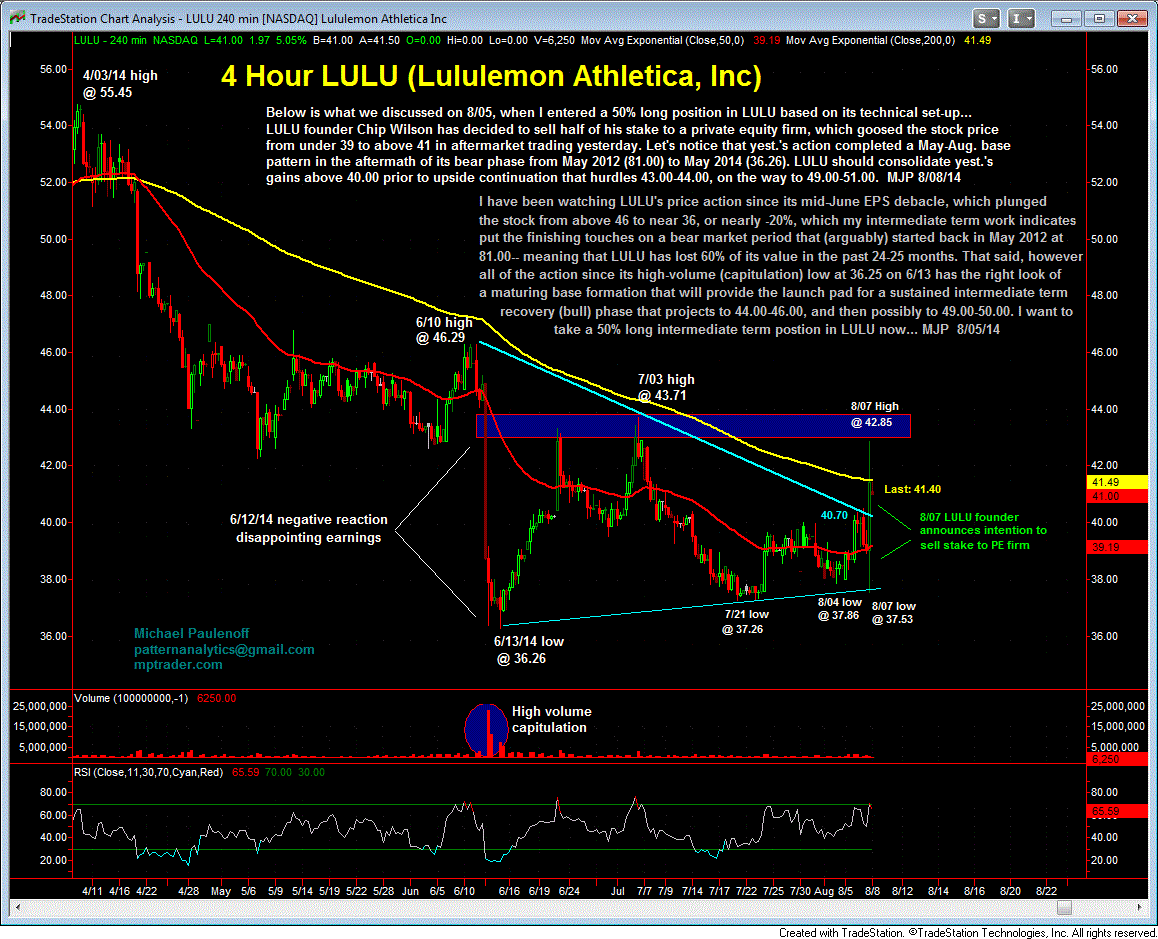 ---
More Top Calls From Mike