Navigating TSLA's Turns - Market Analysis for Dec 13th, 2020
Early on December 3, after Goldman Sachs upgraded TSLA to Buy from Neutral and raised its 12-month target price 780, a full 31% from its then price of 592, Mike Paulenoff wrote MPTrader members:
"I wonder whether or not its (Goldman Sachs) newfound bullishness is a contrary indication, like putting a bull on the cover of Barron's or Time magazine? As for the technical set up in TSLA, my attached chart work argues for a new all time high above 607.80 into the 630 area prior to a meaningful correction into the 500 area, and then, depending on the set-up, maybe TSLA pivots to the upside into a run towards the GS target of 780."
Mike got his expected spike, with TSLA reaching a new regular trading hours high at 654.32 on Wednesday December 9.
Plus he got his expected sell-off and upside pivot, as from there the stock peaked and then corrected to a 566.24 low on Thursday morning, prior to a vicious upside reversal that saw the stock close the week at 609.99. Has TSLA initiated its next powerful upleg that will propel the stock towards Goldman's target of 780?
Join Mike in his live MPTrader room for his forward-looking, out-of-the-box interpretation of TSLA's technical set-ups that inform members' expectations about positioning, risk management, and projected target zones for TSLA as well as for numerous other stocks, ETFs, indices, and commodities.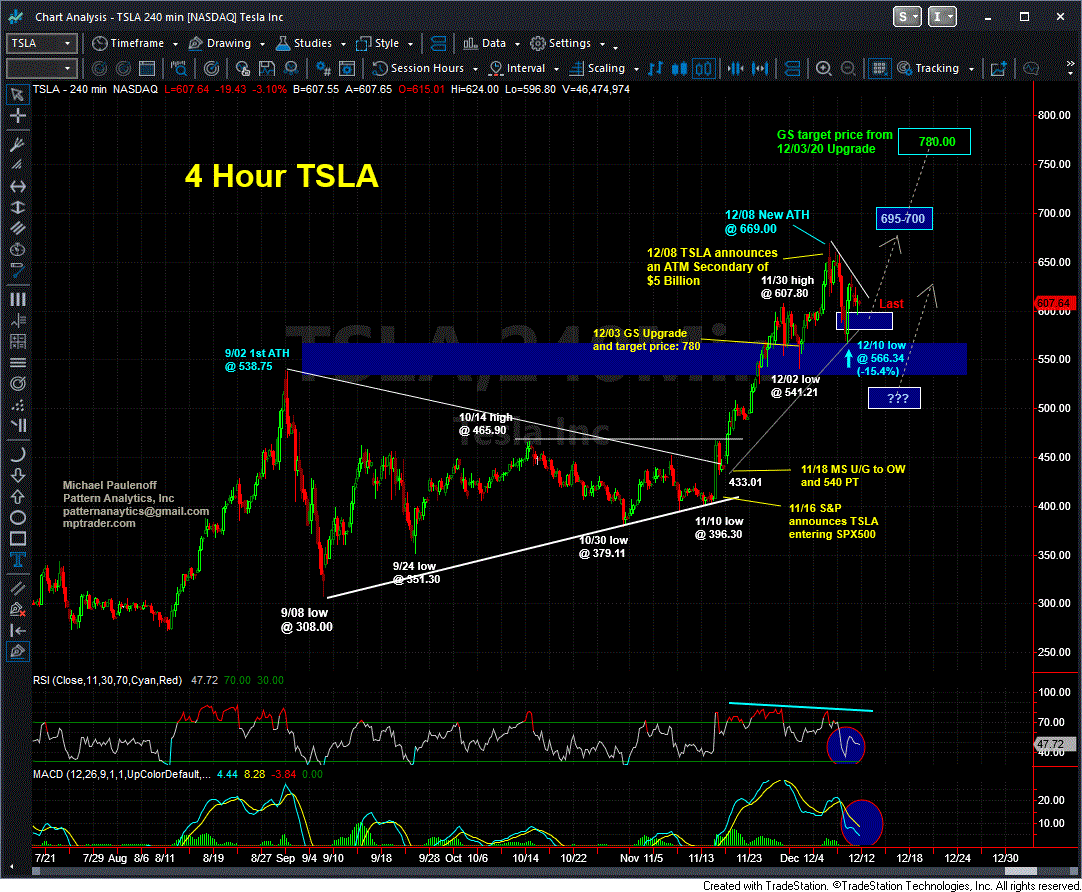 ---
More Top Calls From Mike