Near-Term Road Map For GDX
Last Friday afternoon (Sep 30), Mike Paulenoff ended his Gold Miner alert to MPTrader members with the following parting comment:
"Just maybe the precious metals complex is approaching a perfect storm-- a weakening US Dollar, stubborn inflation, vicious and increasingly dangerous geopolitics et al..."
Indeed, the Gold Miners ETF GDX outperformed the benchmark SPY ETF for the first time in months. After pressing to a low at 23.51 on 9/26/22-- last seen in March 2020-- GDX pivoted to the upside into a week-long rally to a high of 24.55 (+4.4% from the low) and a Friday close at 24.12 (+2.6% off of the low) while SPY declined 4% over the same intra-week timespan.
Amid background "noise" of the Russian annexation of Ukraine territory, sabotage of the Nordstream pipelines supply energy to Europe, the fallout from the Bank of England intervention to support its Gilt and currency markets, and the Bank of Japan's intervention to support the Yen, all overlaid on tumultuous volatility and price declines in the global equity and credit markets that reflect growing economic uncertainty about growth and inflation that could prompt the Federal Reserve to shift to a wait-and-see approach after hiking 300 basis points since mid-March, Gold and the Gold Miners are looking and acting exhausted on the downside after 7 months of relentless decline.
Coincidence maybe, but considering the precious metals complex remains the most despised, under-owned, and avoided sector on The Street, last week's counter-trend price action coupled with hints that the US Dollar is topping (see our attached charts of both GDX and DXY) is a warning shot over the bow at Mptrader that asset allocators just might be sending some capital into the Gold Miners from recent cyclical and technical sector carnage.
Mike's Friday afternoon heads-up provided a near-term road map for members interested in putting their big toe in GDX:
"This week's upside reversal action from a 2-1/2 year unconfirmed new low at 21.52 to today's high at 24.55 that is bumping up against its nearest term Aug-Sep resistance line, which if hurdled and sustained, will trigger upside projections to 25.50/70 next. To really gain upside traction, however, GDX needs to take out and hold above 27.60 for a run at its 200 DMA, now at 30.95..."
What's next for GDX? Why not join Mike and MPTrader members for this week's ongoing discussions and tactical strategy sessions about GDX, as well as many other individual stocks, sector ETFs, Macro Indices, Commodities, and Bitcoin.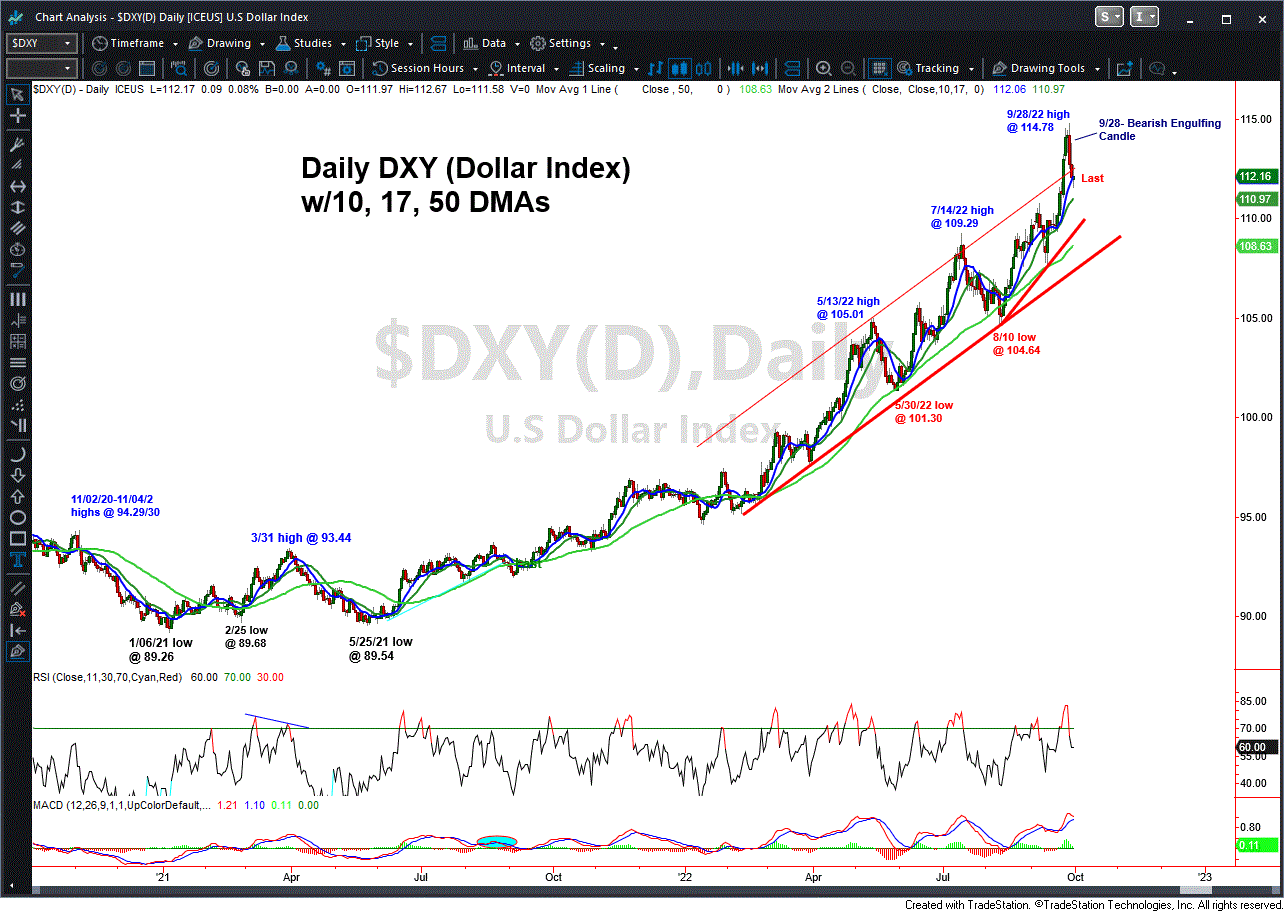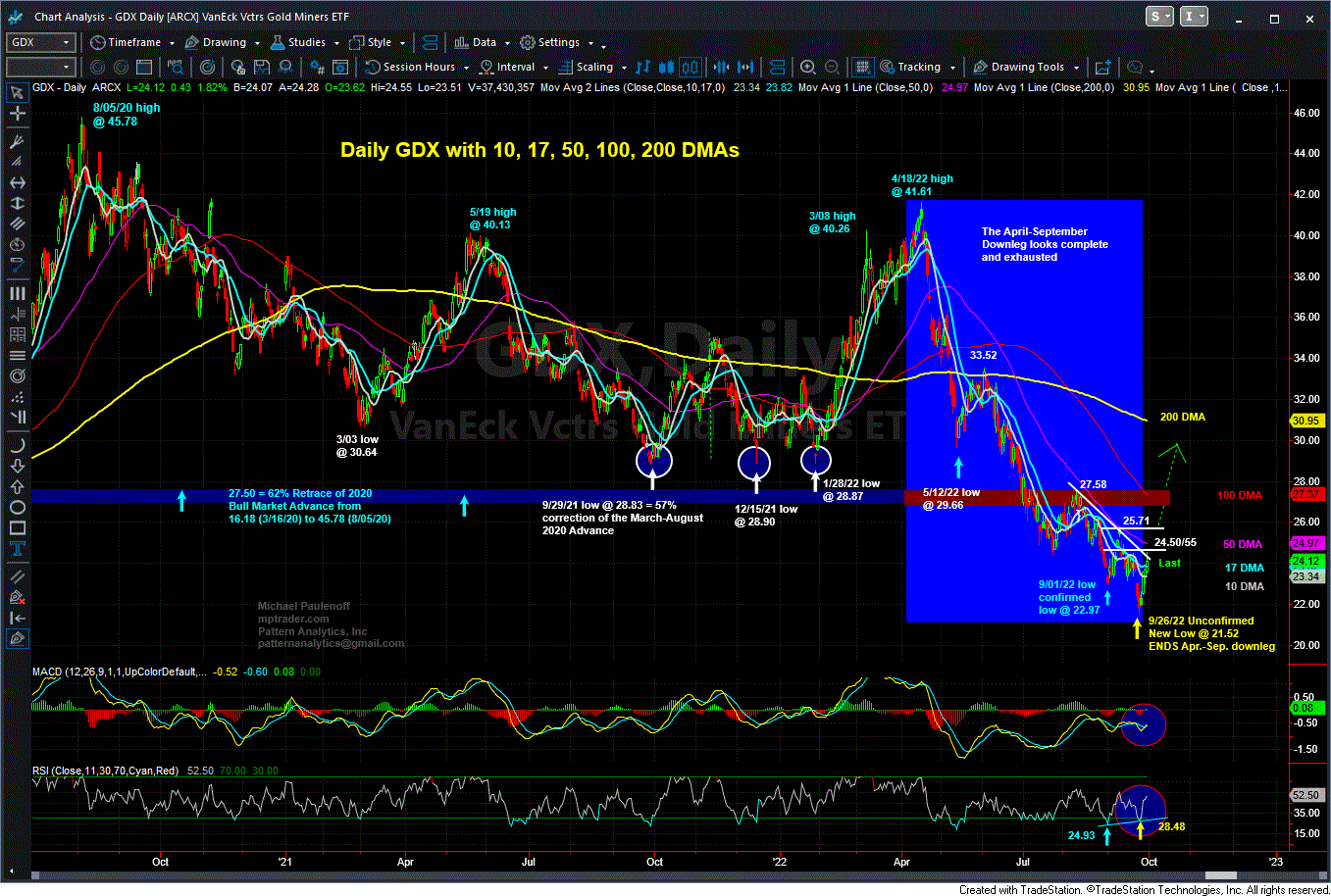 ---
More Top Calls From Mike