Precarious Technical Setups In Financials
XLF (SPDR Financials ETF)-- During Friday's session we discussed the precarious technical setup exhibited by the Weekly XLF Chart, specifically the prospect of a weekly closing violation of the dominant up trendline from the March 2020 Pandemic Low. My attached Weekly Chart shows that XLF closed the week at 30.98, down 2%, well beneath the trendline. in addition, given the sharp negatively-sloped Weekly Momentum gauges (bottom of the chart), XLF is poised for downside continuation to test the October 2022 pivot low at 29.59 residing 4.2% below Friday's close, which MUST contain forthcoming weakness to avert triggering a new, intermediate-term downside target zone in the vicinity of 25 to 26...
JPM (JPMorgan Chase & Co)-- In a related technical setup in the financials, Friday, we also discussed the precarious technical setup in JPM as stock price weakness probed and tested the 200 DMA at 125.29 (see my attached Daily Chart below). JPM managed to close at 125.81, preserving its positive juxtaposition with the 200 DMA, for the time being. Monday will be another important session for JPM if the stock either successfully tests and lifts off from the 200 DMA, or breaks below the 200 DMA. Both scenarios will have a meaningful impact on the price behavior of the XLF (JPM represents 11% of the XLF)... 
I will continue to watch and post my work on the banks Monday morning into and immediately after Wednesday's increasingly critical FOMC Meeting and Powell press conference. If XLF is pressing toward a test of its October 2022 pivot low, and JPM is trading below its 200 DMA along the way, the larger equity indices (especially the SPX) likely will be under pressure as well.
Join us at MPTrader for our ongoing discussions about financials and many other individual equity names, ETFs, Macro Indices and ETFs, Commodities, Precious Metals, and Bitcoin.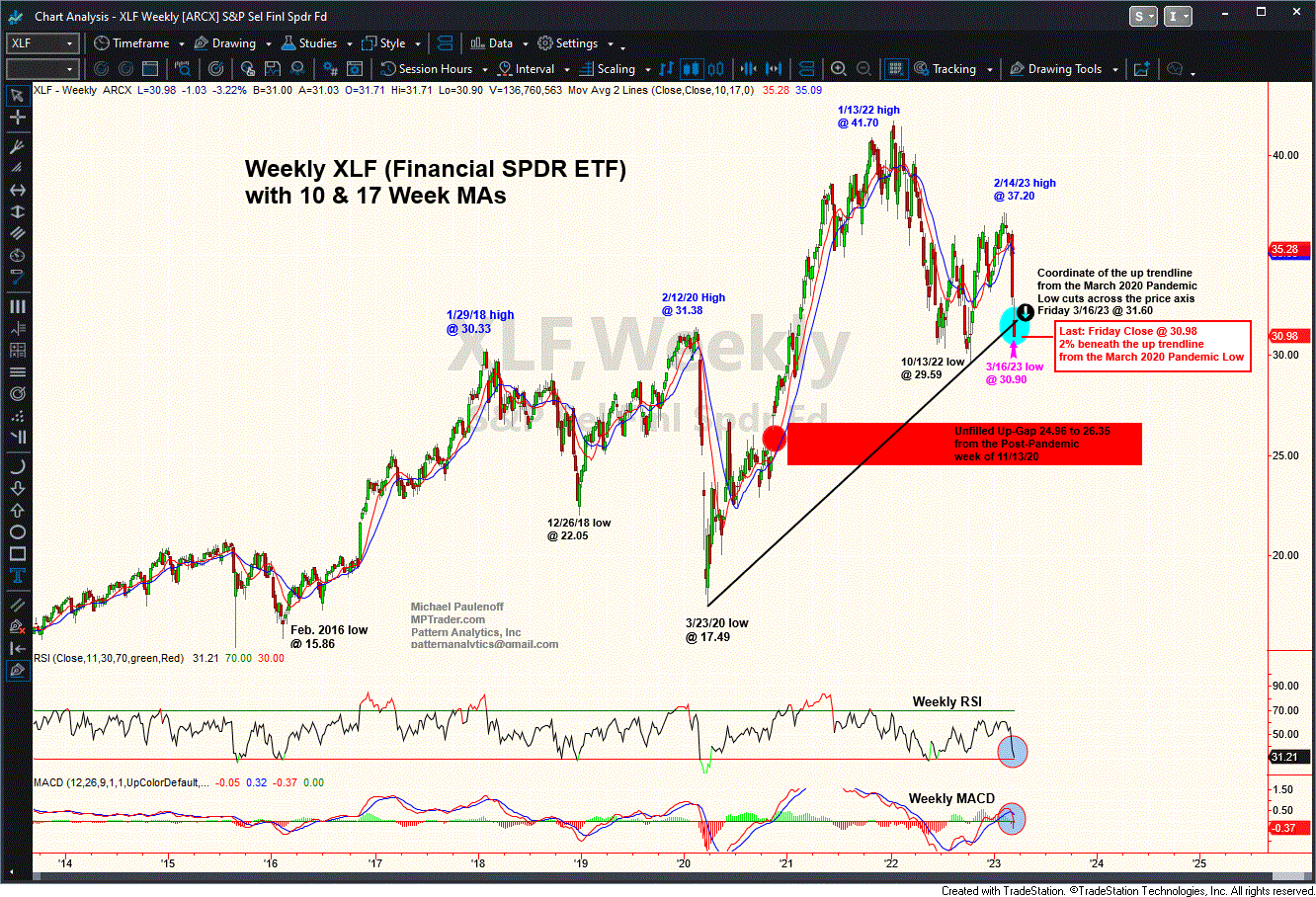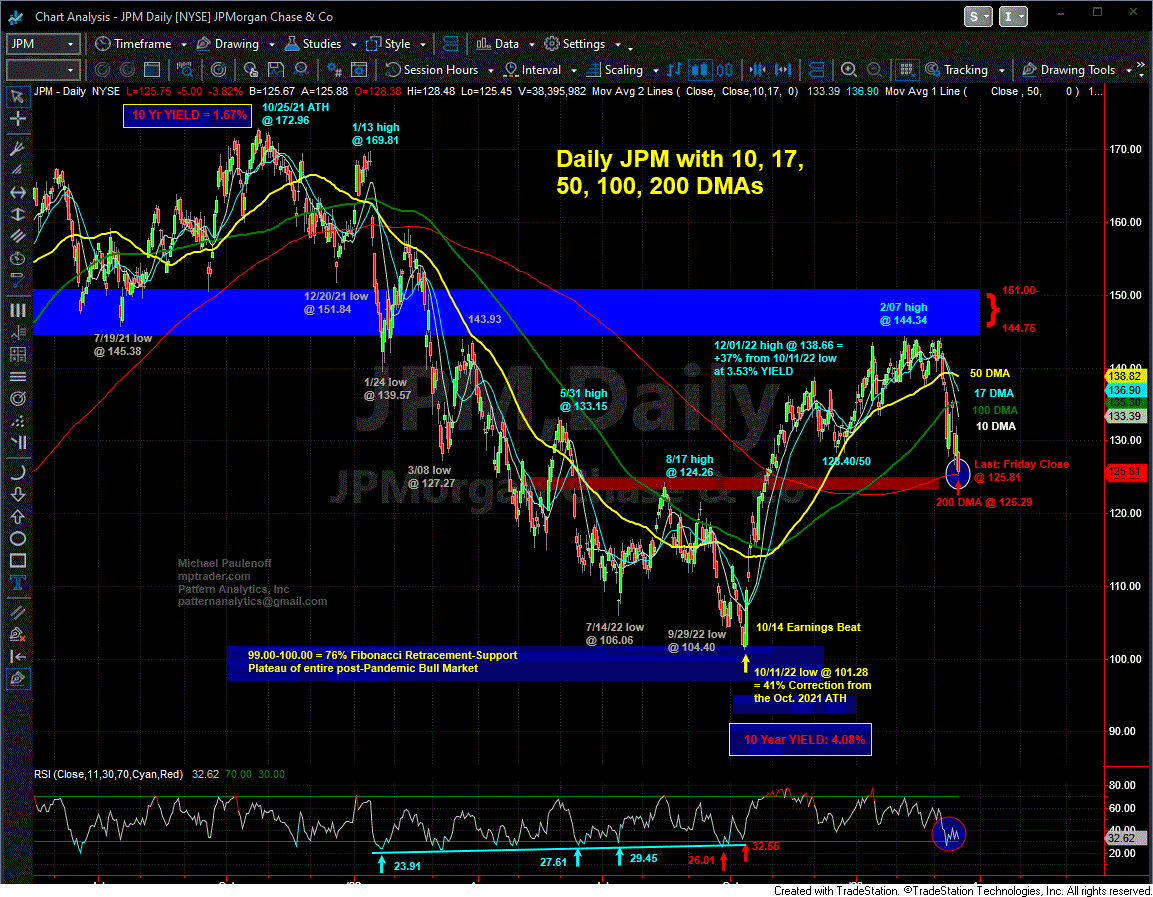 ---
More Top Calls From Mike