Precise Pre- and Post-Election Calls!
Mike Paulenoff and MPTrader were precisely in the right spot into and after the Presidential Election:
Long Inverse SDS sold into Wednesday Morning's weakness
Long FCX
Long TBT Calls!
These trades registered profits of 3.2%, 115%, 34%, and 8.4%, as MPTrader subscribers were strategically positioned for Trump's historic upset!
Below is the screen shot of the above-mentioned trades along with chart work on the FCX.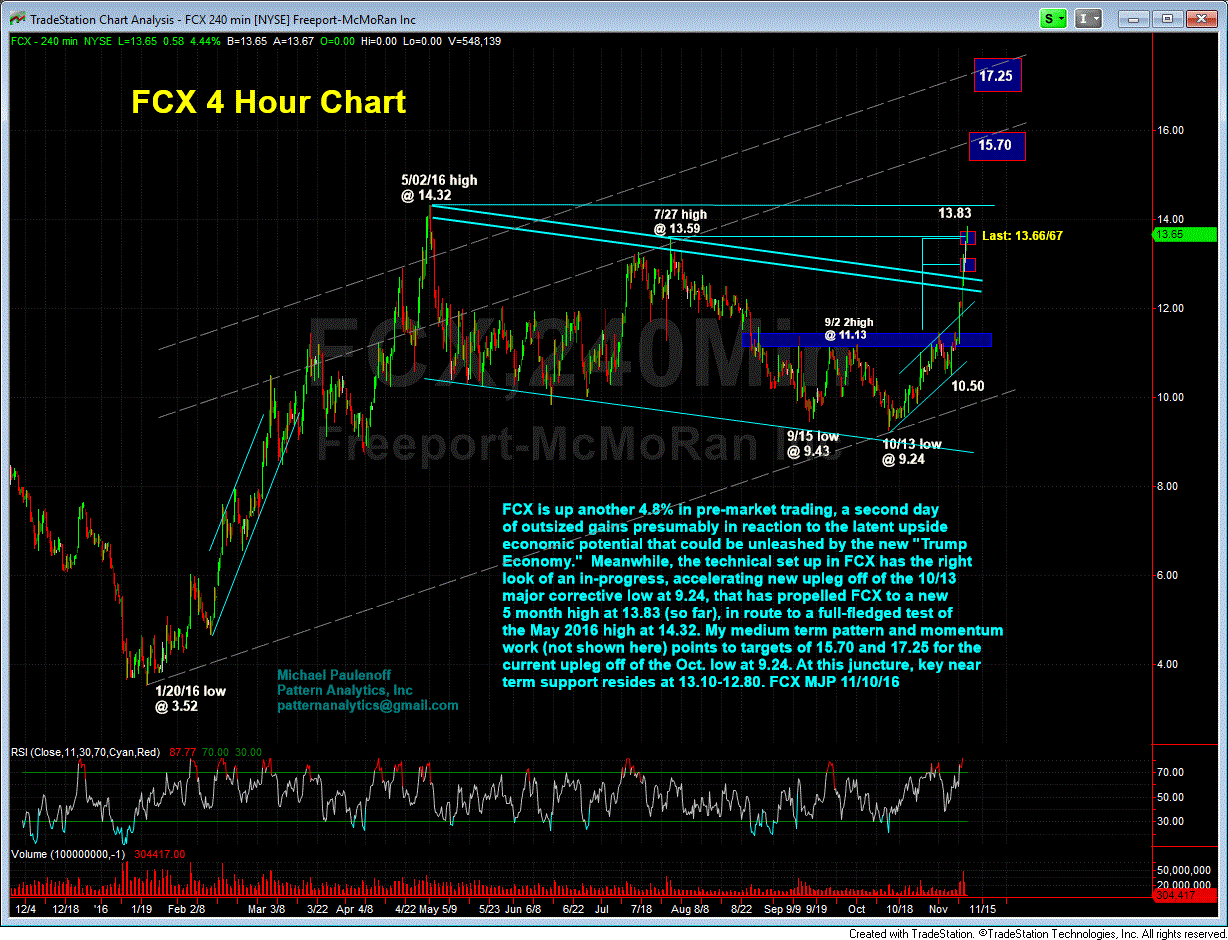 ---
More Top Calls From Mike