Projecting Higher Prices For ARKK
Back on July 17, with ARKK trading at 44.22, Mike Paulenoff commented:
"ARKK (Cathie Wood ARK Innovation Fund) ... my attached 4 Hour Chart shows the price structure has carved out a May-July Rounded Bottom formation that is putting upward pressure on a key resistance zone from 46.70 to 48.12, and if hurdled, will trigger upside projections to 58-60..."
Since then ARKK in fact climbed to a new 7-week recovery high at 49.34 but failed to follow through on the upside to confirm a multi-month breakout largely because of sharply negative earnings reactions from two major fund components, COIN and ROKU.
Despite dumping her position in COIN and girding through a plunge in ROKU (adding to her position last Friday), Cathie Wood nonetheless remains steadfast in her belief that growth stocks (ARKK) will begin to outperform value stocks as the major indices exit a bear market.
Mike's technical work concurs. Although ARKK has suffered a couple of intense body blows lately (COIN and ROKU in particular), Mike points out that the price series of higher-lows and higher-highs since the May 12 major corrective low at 35.10 remains intact and the dominant influence on the stock. As long as any forthcoming weakness is contained above 42.00, the multi-month accumulation pattern projects higher prices for ARKK, into the 58-60 target zone in the weeks ahead. ARKK closed at 44.93 last Friday.
Join Mike and MPTrader members for their ongoing analysis and discussion of ARKK and many other individual stocks, macro indices, ETFs, currencies, commodities, Bitcoin, and precious metals.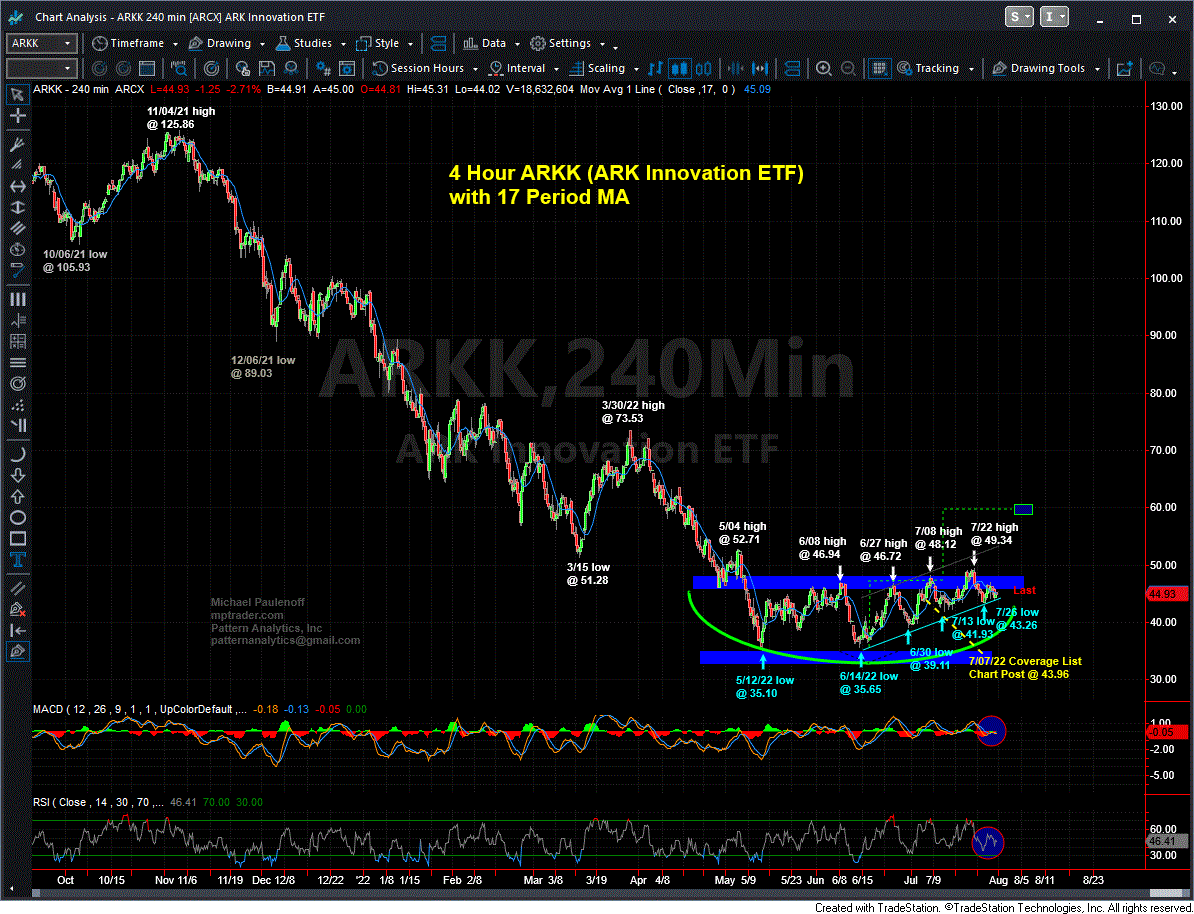 ---
More Top Calls From Mike