Quick 5% Trade in SLW
Mike took a short-term trade in Silver Wheaton Corp. (SLW) in his model portfolio this week, closing at 23.59 on January 21 for a nearly 5% gain in 1 week.
He still holds a position from November 21 at 21.34.
Mike writes, "My near- and intermediate-term work indicate that after this brief, healthy pullback runs its course, SLW should initiate a new upleg that projects a target of 26.00, on the way to 28.00 thereafter. Only a decline that breaks 22.00 will compromise my current outlook."
See chart.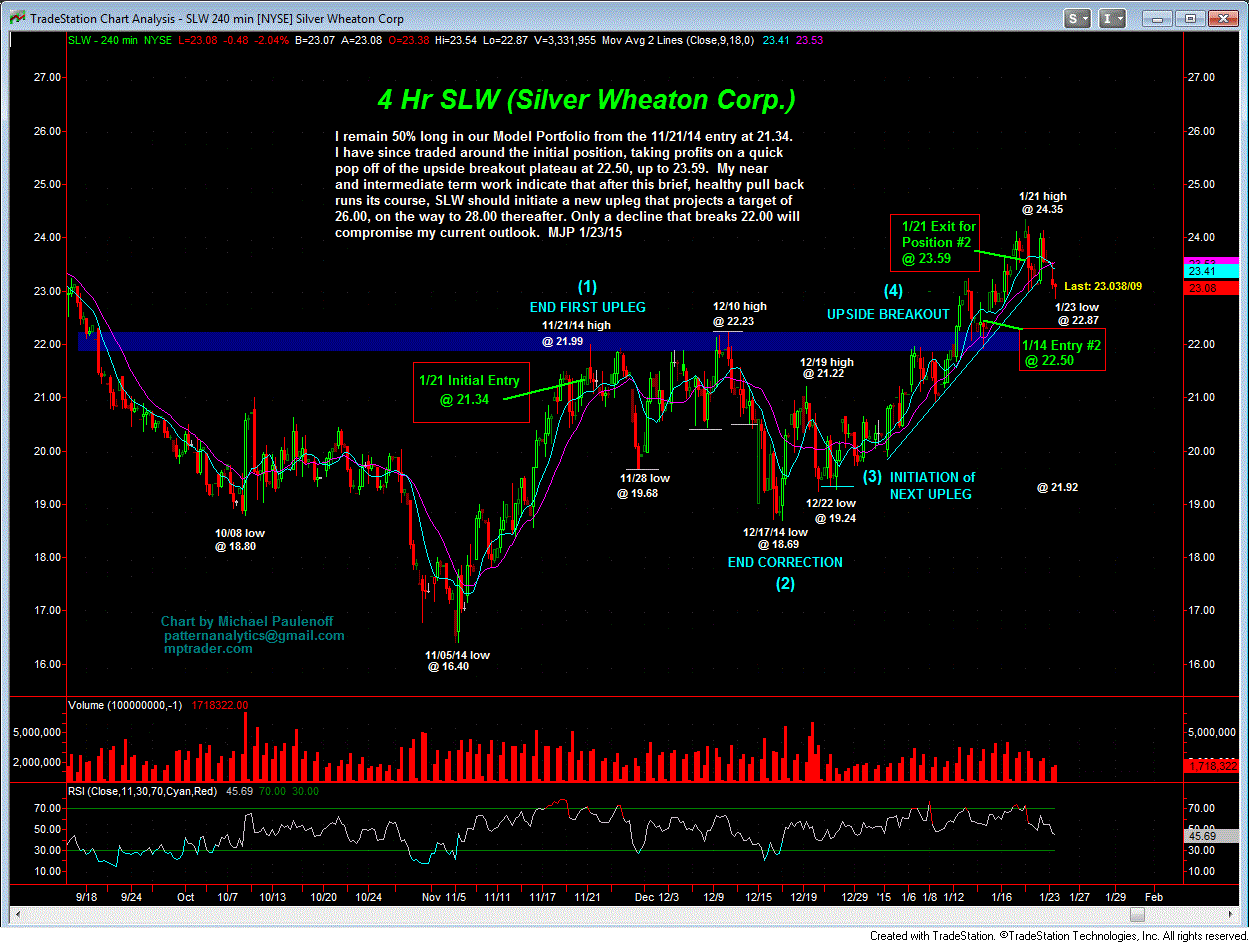 ---
More Top Calls From Mike