SPY Put Trade Returns 100% as SPY Approaches Our Downside Target
On Tuesday (April 8), Mike added the April 11 SPY 184 Put to the MPTrader short-term portfolio at a price of $0.93. He was looking for the underlying SPY, which was trading at 184.49/50 at the time, to fall into the 181 area into expiration on Friday.
The SPY indeed fell to under 182.00 on Friday morning, pushing up the put price to $1.83, at which point Mike issued an exit alert for a 100% return on the trade.
Having broken key support between 183.75 and 183.60, locking in the Feb-April action as a top formation, the SPY has a next downside target of 178-176.
See chart below from Tuesday.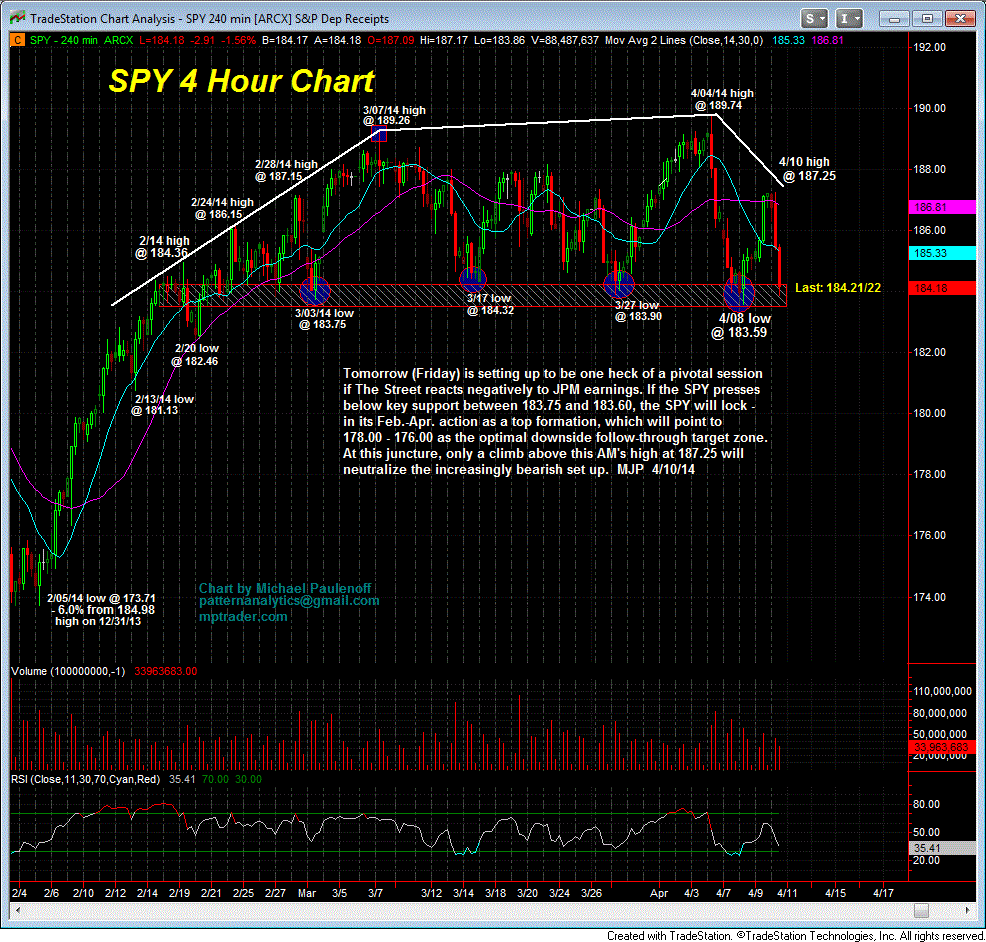 ---
More Top Calls From Mike