Taking 6% Trade in TBT
On Friday May 8, Mike noted that while the morning jobs data weakened the TBT (pressed long rates lower), his technical work argued that the pullback should be used as a buying opportunity ahead of another up-leg, supported by the chart channel.
From a macro perspective, too, Mike noted we should anticipate Yellen & Co doing "anything and everything" to drive up wages and inflation in the months ahead.
"This, to me, will be met with 'resistance' by bond investors and vigilantes, who will exit bonds and drive rates higher in anticipation of some measure of Fed success in bumping up inflationary expectations."
With that in mind he added a model portfolio long position in the TBT's at 46.31, and exited for a quick profit on Monday at 49.04.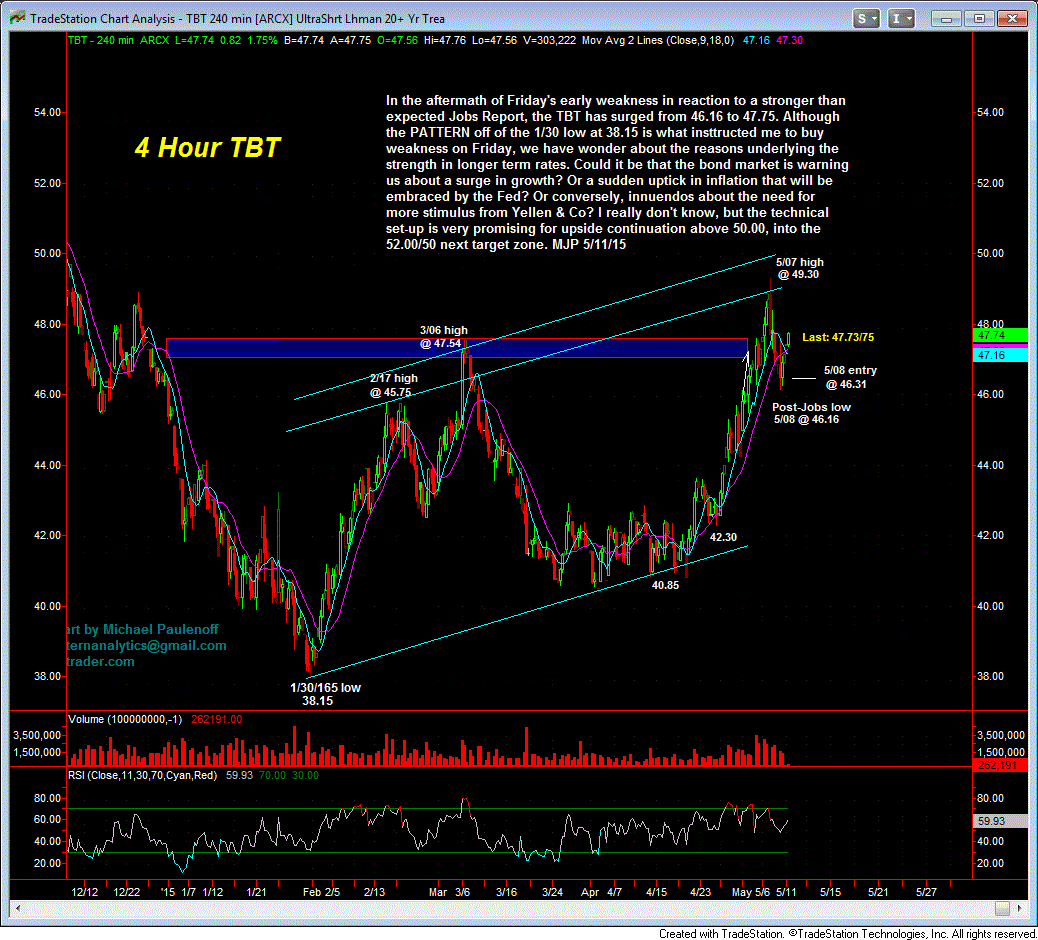 ---
More Top Calls From Mike