Taking Profits on TASR
Mike added TASR as a trade set-up on Mon May 9, after the company reported positive earnings and revenues the previous Thursday and then received positive news about large orders from the Chicago Police Department.
Mike noted, "My sense is that given the state of 'social and political relations' in the country, especially heading into the heart of the presidential political season, that TASR just might be the beneficiary of a municipality call to arms to 'protect the public good.'"
The stock was 18.55 at the time, and Mike exited three days later, this past Thursday May 12, on a stop at 19.63 for a gain of 5.8%.
A few hours later, Mike reallocated 50% of the gains to entering the TASR May 27th, 20.00 Strike Call Options to participate in an anticipated upmove to 21-22.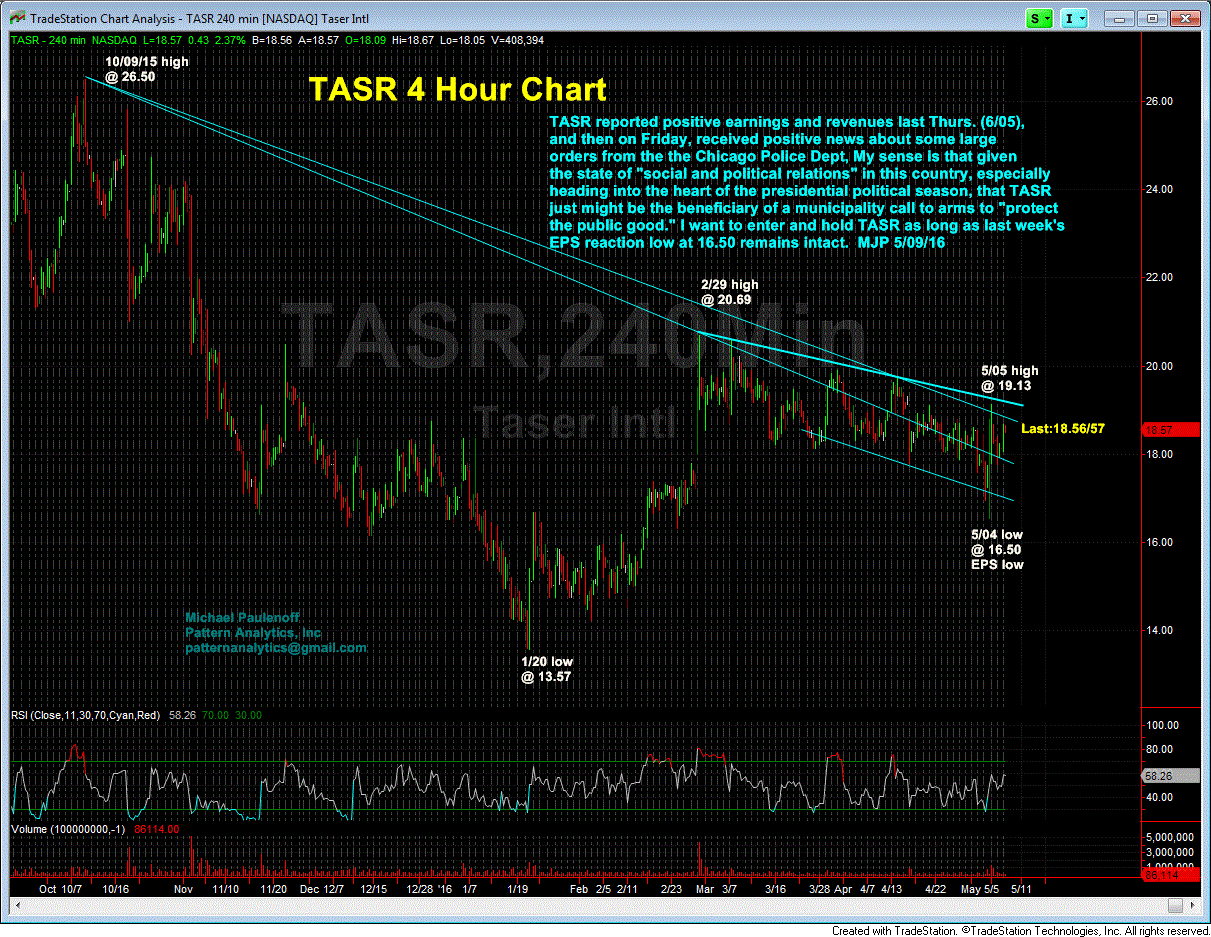 ---
More Top Calls From Mike