XME Metals & Mining ETF Reaches Target Zone ... What's Next?
After a series of 13 chart posts dating from January 10 introducing MPTrader members to the bullish intermediate-term technical set-up in the industrial metals sector, Mike Paulenoff issued a warning signal to MPTrader members this past Thursday about XME (SPDR Metals and Mining ETF).
With XME trading at 61.85, up from 45.48 on January 10, and having satisfied his optimal upside target zone, Mike wrote:
"My pattern and momentum work argue strongly that XME is approaching a near-term peak in my target zone of 63 to 65, which is the next zone from where my work indicates the price structure will be vulnerable to profit-taking, and a downside pivot reversal that initiates a correction that will point to 52 to 54 prior to a resumption of longer-term uptrend strength."
As it turned out, XME went on to climb to a bull phase peak of 63.70 on Friday prior to closing at 63.33, a full 39% above Mike's January 10th introduction of his technical set-up work to MPTrader members.
What's next for XME given so many cross-currents are swirling around the financial markets?
Join Mike and MPTrader members for their insightful and timely intraday real-time tactical discussions about XME, as well as about individual stocks, ETFs, macro indices, commodities, and Bitcoin.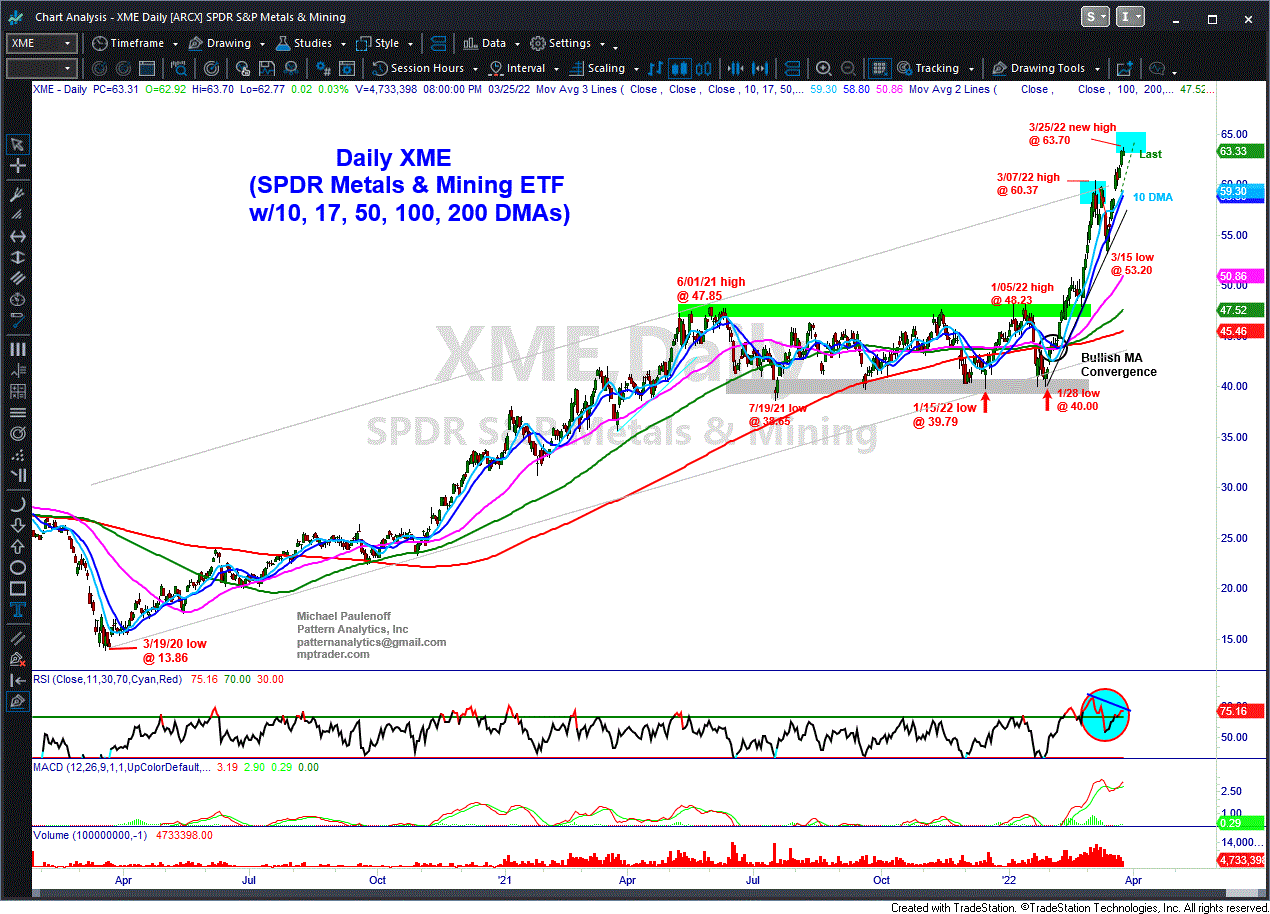 ---
More Top Calls From Mike