Zoom Hits Our First Downside Target ... What's Next?
This past Tuesday afternoon, with Zoom Video Communications (ZM) at $539.50, Mike Paulenoff told MPTrader members:
"ZM followed a very technical price path into its October high at 588.54, which my work argues ended the up-leg from the August low at 230.75...The $64,000 question for me is whether or not ZM's correction will be completed in the 460-480 support zone, or slice through it towards 350-370? We will find out soon enough as we look for signals of downside exhaustion as ZM approaches the first downside support zone."
Starting the very next session (on Wednesday), ZM pivoted to the downside into a relentless decline, hitting a new reaction low at $457.02 late on Friday, prior to closing for the week at 460.91.
ZM's 15% ($82.48) plunge satisfied Mike's first downside target zone.
What's next for ZM? Is its recent weak price action merely a correction -- and a buying opportunity -- in a global pandemic that is experiencing a resurgence?
Or does the weakness reflect a potential shift in investor perceptions about the ability of the company to continue to benefit within a prolonged pandemic-challenged business environment?
Join Mike and his MPTrader community for their forthcoming analyses and discussions about ZM, in addition to many other stocks, ETFs, and indices.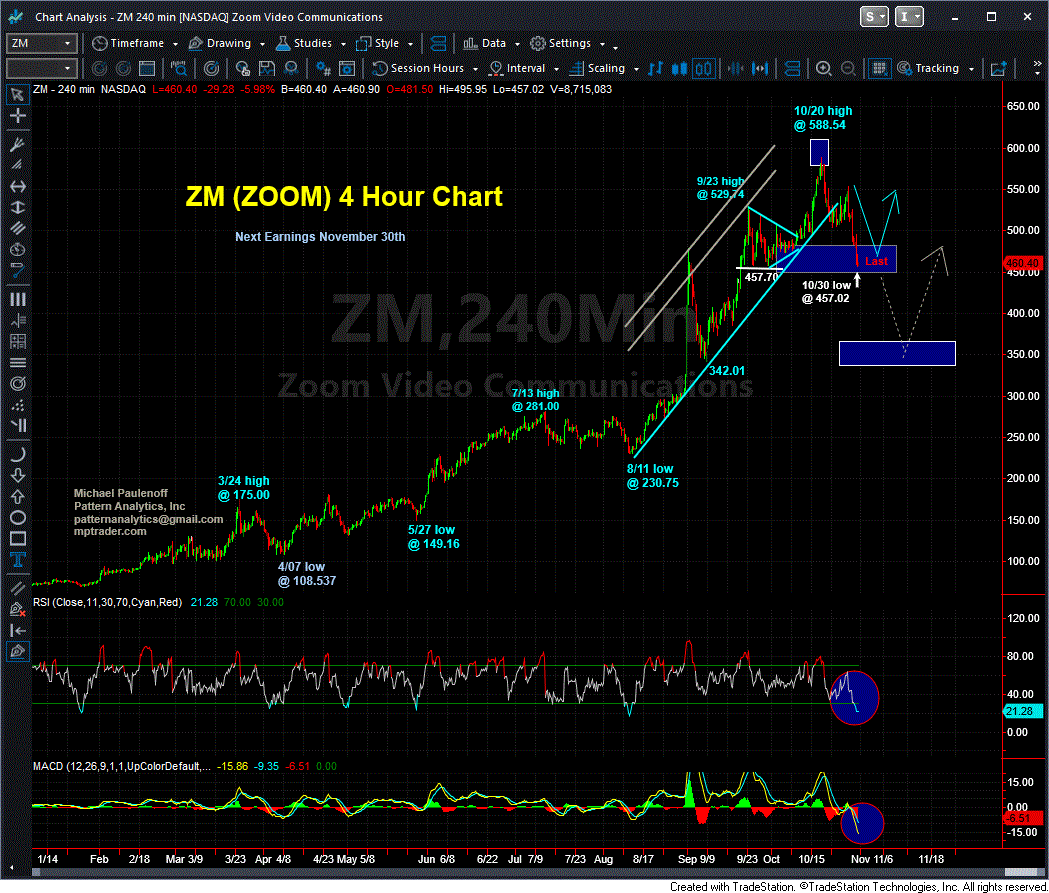 ---
More Top Calls From Mike